Published 10-26-21
Submitted by Kohler

As featured in Kohler's 2020 Believing in Better Metrics Report
As a global company with operations in nearly 20 countries and over 36,000 associates, one of the most important considerations in any given year is the health and wellness of our associates. And while we pride ourselves for having a culture centered around delighting our customers and associates, COVID-19 was a stark reminder of the importance of being able to pivot quickly to respond to unique and unforeseen challenges. Like many other companies, we quickly created a communications cascade to ensure our associates had the information and tools they needed to take care of themselves and their families. We immediately extended resources to the communities where we have operations, offering support ranging from basic needs like food, water, and showers to protective equipment for essential workers.
At Kohler, our reputation for quality products and beautiful design is solely attributed to our associates and the diverse perspectives that foster creativity and innovation. It has always been our commitment—and remains our goal—to ensure an inclusive work environment where everyone feels heard and that they belong. In a year when we witnessed a wave of support for equality and social justice, we gave our associates a platform to connect and contribute through our Business Resource Groups (BRGs). The Kohler Alliance of Veterans & Supporters (KAVS) helped establish a COVID alternative care facility, and Kohler Women@Work executed a global fundraiser to raise funds to support nonprofits in the Americas, EMEA, and APAC. We provided financial support to the National Organization of Minority Architects and the Black Interior Designers Network, organizations that promote diversity in the architect and design industry. Through the sale of Hate Has No Home Here T-shirts and hosting community events, our BLK Catalyst BRG raised funds for the Milwaukee Urban League. Their support carried into 2021 with the distribution of hygiene kits to Pathfinders Milwaukee and Fresh Start Learning Inc. in honor of Martin Luther King Jr. Day. 
While Kohler celebrates creativity, diversity, and innovation in all its forms, we know we can do more to protect the planet, build resilient communities, and enrich the quality of life for everyone. That's why we will continue to integrate Design for Environment into KOHLER® kitchen and bathroom products to ensure that they are more environmentally favorable. We are transforming our manufacturing waste streams into sustainable products through KOHLER WasteLab™, and we will improve transparency on the environmental impact of our products over their life cycles.
We will also continue to take steps to be the best employer we can be and provide opportunities for our associates to connect with each other, pursue their passions, and voice their opinions on issues important to them. An empowered Kohler is a better Kohler, and the more our associates feel like they belong, the more unstoppable we will be in achieving our goals when it comes to building a better planet, better communities, and better lives for all.
Read more in Kohler's 2020 Believing in Better Metrics Report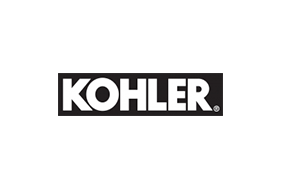 Kohler