Published 10-25-21
Submitted by DuPont
There's no place like home. And our home – our planet – is changing. DuPont Performance Building Solutions (PBS) and Corian® Design knows that avoiding the worst impacts of climate change will not be possible without the deep commitment from the building industry.
In 2020, DuPont Performance Building Solutions and Corian® Design committed to reducing the greenhouse gas (GHG) emissions from its operations by 75 percent by 2030 (based on 2019 levels). This goal supports DuPont's corporate Acting on Climate goal to achieve a 30 percent GHG reduction in its operations by 2030 (relative to 2019) and to achieve carbon neutrality by 2050.
"The recent U.N. Intergovernmental Panel on Climate Change (IPCC) report made it clear how important it is that we act urgently to combat climate change," said Shawn Hunter, Global Sustainability Director, DuPont Performance Building Solutions and Corian® Design. "The built environment – the places where we live, learn, work, and gather – accounts for nearly 40 percent of global greenhouse gas emissions. We need to work together within the building industry to deliver the products and solutions that will be critical to help avoid the worst impacts of climate change and reach net-zero by mid-century if not sooner."
DuPont Performance Building Solutions and Corian® Design is not continuing with business as usual, instead resolving to take risks, set goals, and work to equip the industry to turn the tide on global emissions. As part of the business's strategy, it launched this video to invite partners to collaborate, commit, and innovate together.
"We know collaboration throughout the industry is the only way we will be able to do the hard work needed in the built environment to get climate right in this pivotal decade of climate action," said Hunter. "We are starting a dialogue around current solutions and new innovations, so we can better tackle these issues and mitigate climate change together. At DuPont we're committed to building better, and to innovating as if our future depends on it – because it does."
Have an idea or a challenge? DuPont Performance Building Solutions and Corian® Design wants to hear from you.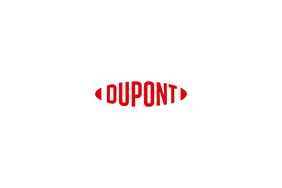 DuPont
DuPont
DuPont (NYSE: DD) is a global innovation leader with technology-based materials and solutions that help transform industries and everyday life. Our employees apply diverse science and expertise to help customers advance their best ideas and deliver essential innovations in key markets including electronics, transportation, construction, water, healthcare, and worker safety. More information about the company, its businesses and solutions can be found at www.dupont.com. Investors can access information included on the Investor Relations section of the website at investors.dupont.com.
More from DuPont