Published 11-16-21
Submitted by Enbridge Inc.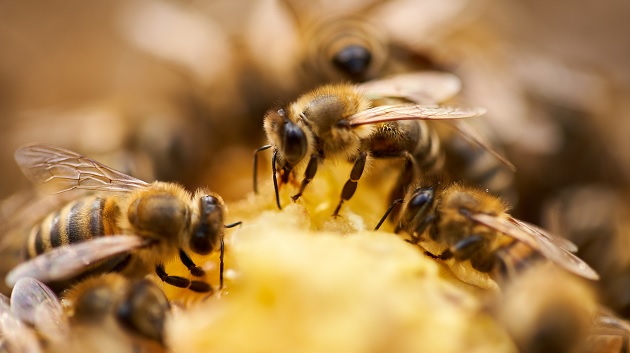 Who would have thought an outdoor pollinator pilot project could bring together students and staff from nearly every department in a local high school?
The Operation Endangered Species (OES) program was started in 2011 near Pontiac, IL through the Pontiac Township High School. High school biology, ecology, and earth science teacher Paul Ritter was approached by a group of students who wanted to begin a biodiversity conservation initiative by reintroducing endangered species to benefit surrounding agricultural land on community pollinator plots.
A pollinator can take many forms, and Ritter notes that the list is "huge." Generally, they include the likes of birds, bats, butterflies, beetles, small mammals, and—most importantly—bees.
"I said, 'Go for it,' " says Ritter, now Executive Director and Founder of OES. "Since then, the OES program has given kids the opportunity to make a difference in their community with respect to local endangered or threatened species in our own communities."
As the self-proclaimed Chief Cheerleader, Ritter says that guideline is about as strict as things go—any initiative must be about conservation. After that, he says the students can do "whatever it is they want to do" with the program.
Following a $10,000 grant from Enbridge to establish a pavilion on a nearby company-owned 20-acre pollinator plot this year, student groups from the high school's Building Trades and Environmental Earth classes set out to develop the land into native habitat and create an educational facility for community members to enjoy for years.
With students executing such meaningful conservation and community work, Enbridge donated the plot of land to the Pontiac Township High School as part of our commitment to sustainability—helping to meet North America's growing energy needs in ways that are economically, environmentally and socially responsible.
Other corporate grants toward the project soon followed from the likes of American Water and the Apollos Camp and Bennet Humiston Trust.
"The kids are working not only inside their school, but they're making sure that they are able to meet all of their needs by working with amazing companies and groups of people who are willing to help them," says Ritter.
An event will be held to celebrate the opening day of the pavilion, and this is where the many high school departments come in. Ritter says the excitement is palpable throughout the school. The culinary arts teacher and class has been brought on board to prepare a meal for opening day and the band teachers are organizing a chorus for the event's opening ceremony.
"This is just a dream come true—Enbridge has given us that vote of confidence to say, 'You guys can do anything in the world' while giving us the catalyst to do so," remarks Ritter.
The growth of the OES program has surpassed Ritter's greatest expectations, with other projects to note include running a pharmaceutical disposal program, placing more than 650 alligator snapping turtles back into natural habitat, and raising crayfish species to protect the endangered Hine's emerald dragonfly.
"Every year the kids change, but I am fortunate enough that the incoming students understand and harness the passion of the years before them—and they lead the charge."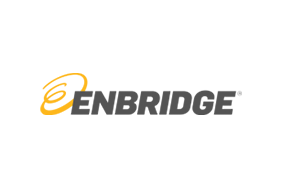 Enbridge Inc.
Enbridge Inc.
About Enbridge
At Enbridge, our name spells out our mission: a bridge to a sustainable energy future. That bridge safely connects millions of people around the world to the energy they rely on every day, fueling quality of life. Whether it's natural gas, oil or renewable power, the energy we deliver through networks spanning North America and our growing European offshore wind portfolio helps to heat homes, feed families, fuel vehicles and power industry. We're investing in modern energy infrastructure to sustain access to secure, affordable energy. We're also building on two decades of experience in renewable energy to advance new low-carbon energy technologies including hydrogen, renewable natural gas and carbon capture and storage. We're committed to reducing the carbon footprint of the energy we deliver, and to achieving net zero greenhouse gas emissions by 2050.
Headquartered in Calgary, Alberta, Enbridge's common shares trade under the symbol ENB on the Toronto (TSX) and New York (NYSE) stock exchanges. To learn more, visit us at Enbridge.com
More from Enbridge Inc.