Published 10-20-21
Submitted by Ninety One
October 20, 2021 /CSRwire/ - Ninety One, an active global investment manager, has published its third annual Global Environment Impact Report, which provides a detailed analysis of what we call the "sustainability attribution" for every holding within the Global Environment portfolio – an assessment of each company's contribution to a greener cleaner future, evidence of their positive environmental impact and the appraisal of other ESG considerations.
Green shoots of political action on climate change are starting to take place across multiple regions, evidenced by 73% of global emissions now covered by national net zero pledges. Further, two important initiatives - the European Sustainable Finance Disclosure Regulation (SFDR) and the Net Zero Asset Owners and Asset Managers Alliances - have changed the landscape for the better for investors.  However, despite some political and policy progress, only six countries have actually turned their pledges into binding law and investment in decarbonisation remains far short of that required, with the annual amount of decarbonisation needed to reach net zero continuing to escalate.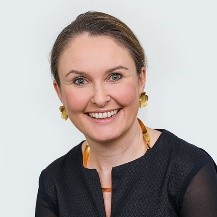 Deirdre Cooper, Co Portfolio Manager, Global Environment: "We wholeheartedly support initiatives that drive greater sustainability transparency; however, we have concerns about an overreliance on 'sustainability by numbers' and the tendency of third-party data sources to oversimplify the issues.  In our view, no single data point can describe whether a company is driving the transition to net zero, or if it is truly sustainable. Portfolio level metrics will not always be indicative of the underlying sustainability performance of our investments, which is why we are committed to providing detailed position-level reporting, revealing not only data but the stories behind it. We believe it is this detailed position-level reporting contributes to the concept of 'sustainability with substance'."
Carbon reporting
There have been improvements in portfolio companies' reporting of carbon risk (Scope 1, 2 & 3 carbon emissions) and impact (carbon avoided[1]), but as expected the rate of improvement has slowed.  Almost 80% of companies now report Scope 1 & 2 emissions, with 40% of companies now providing full carbon risk reporting and disclosures. In fact, three Chinese holdings (Xinyi Solar, Wuxi Lead Intelligent and Sanhua Intelligent Controls) and NextEra Energy, the world's largest renewable energy provider have reported for the first time.
These reporting improvements are welcomed but it shouldn't take away from the need for fundamental analysis of carbon data, which continues to be a vital overlay.
Carbon risk and impact
Over the past year, more than two thirds of portfolio companies reduced Scope 1 & 2 emissions intensity, and two-thirds increased their absolute "carbon avoided". In addition, one-third of companies reduced their Scope 3 emissions intensity. Proactive engagement with companies remains vital to help them understand their Scope 3 emissions, and subsequently target reductions.  At present, 14 of the 25 portfolio company holdings have explicit carbon reduction targets, and 35% of portfolio holdings have targets approved by the Science Based Targets initiative (SBTi).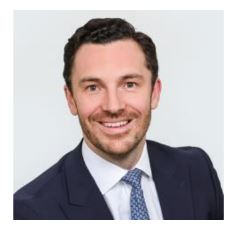 Graeme Baker, Co Portfolio Manager, Global Environment: "While we strive to allocate capital to companies we believe are developing products and services that will help the world get as close as possible to 1.5 degrees, we don't believe we yet live in a 1.5 degrees world.  All companies rely on the communities they operate in to achieve their climate goals.  However, we remain hopeful that we will start to see more regulatory action which will enable us to make that statement in future. It would not only be great news for the planet, but also, we believe for our companies' growth and return prospects."
[1] The carbon emissions avoided by using a product that has less carbon emissions than the status quo

About Ninety One
Ninety One is an independent, active global investment manager dedicated to delivering compelling outcomes for its clients, managing $190 billion in assets as of June 30, 2021.
Established in South Africa in 1991, as Investec Asset Management, the firm started offering domestic investments in an emerging market.  In 2020, almost three decades of organic growth later, the firm demerged from Investec Group and became Ninety One. Today the firm offers distinctive active strategies across equities, fixed income, multi-asset and alternatives to institutions, advisors and individual investors around the world.
Web
Twitter
LinkedIN
Podcasts

Disclaimer
All investments carry the risk of capital loss. The information contained in this press release is intended primarily for journalists and should not be relied upon by private investors or any other persons to make financial decisions.  Furthermore, the material contained herein is for informational purposes only and should not be construed as an offer, or solicitation of an offer, to buy or sell securities either generally or in any jurisdiction where the offer or sale is not permitted.  Offers are made only by prospectus or other offering materials and upon an investor meeting certain suitability standards and any other applicable requirements as required by law. All of the views expressed about the markets, securities or companies in this press comment accurately reflect the personal views of the individual fund manager (or team) named. While opinions stated are honestly held, they are not guarantees and should not be relied on. Ninety One in the normal course of its activities as an global asset manager may already hold or intend to purchase or sell the stocks mentioned on behalf of its clients.  The information or opinions provided should not be taken as specific advice on the merits of any investment decision. 
This press release may contain statements about expected or anticipated future events and financial results that are forward-looking in nature and, as a result, are subject to certain risks and uncertainties, such as general economic, market and business conditions, new legislation and regulatory actions, competitive and general economic factors and conditions and the occurrence of unexpected events.  Actual results may differ materially from those stated herein. Telephone calls may be recorded for training, monitoring and regulatory purposes and to confirm investor's instructions. Ninety One's Privacy Notice is available at www.ninetyone.com/privacynotice.
Contact:
Kimberly Weinrick, Ninety One
kimberly.weinrick@ninetyone.com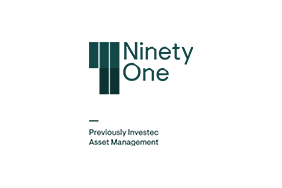 Ninety One
Ninety One
Ninety One is an independent, active global asset manager dedicated to delivering compelling outcomes for its clients, managing more than $190 billion in assets as of June 30, 2021. In the Americas, Ninety One offers a full range of investment strategies and solutions spanning equity, fixed income, multi-asset, sustainable and alternatives led by specialist teams that invest across global, emerging and frontier markets. For more than a decade, the firm has been committed to clients in the US, Canada and Latin America, developing trusted partnerships by delivering local expertise with a global platform. Established in South Africa in 1991, as Investec Asset Management, it started with domestic investments in an emerging market. In 2020, almost three decades of organic growth later, the firm demerged from Investec Group and became Ninety One. Today Ninety One offers distinctive active strategies to institutions, advisors and individual investors around the world. # # #
More from Ninety One