Published 10-19-21
Submitted by Alliance Data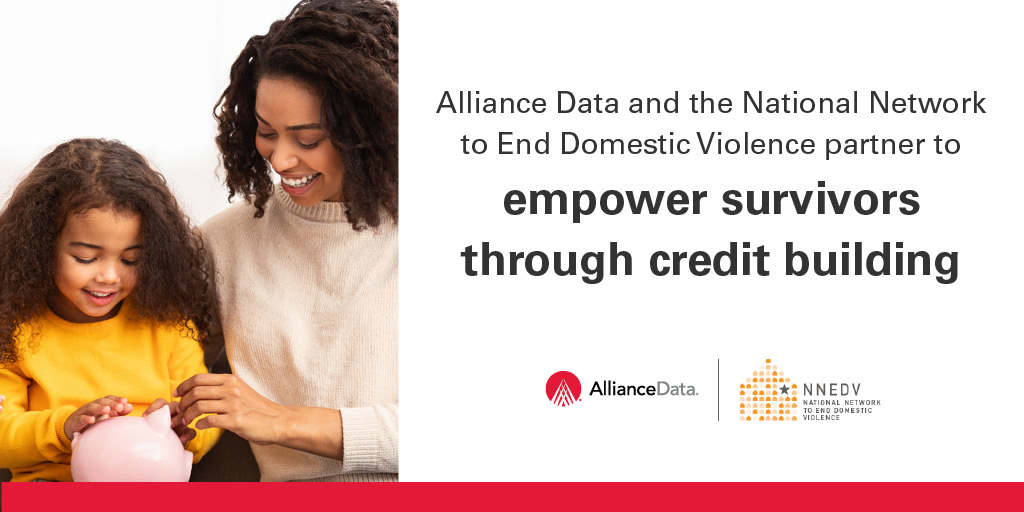 Alliance Data is partnering with the National Network to End Domestic Violence (NNEDV) during October's Domestic Violence Month to take a stand against domestic and financial abuse.
With domestic violence affecting 1 in 4 women and 1 in 7 men, NNEDV is dedicated to creating a social, political, and economic environment where domestic violence no longer exists. The organization addresses different kinds of abuse, including financial, where victims may suffer from identity theft, credit ruin, or inability to access a bank or open a credit card.
With the help of Alliance Data, NNEDV will continue its Independence Project, a program that helps survivors build their credit scores and gain financial independence. The program gives survivors the opportunity to apply for a credit-building micro-loan of $100, and to repay the loan over the next 10 months interest-free. With consistent payments, NNEDV reports to the credit bureaus with the goal of raising the survivor's credit score.
"We are proud to support an organization that not only gives hope to victims, but empowers them to regain their financial footing," said Tammy McConnaughey, EVP of Operations and Credit Risk, Alliance Data. "At Alliance Data, we believe that everyone deserves to have financial independence and the opportunity to establish credit." 
Committed to the wellness and financial health of all of its stakeholders, including employees, Alliance Data takes numerous steps throughout October and the year to give its associates resources to stay safe, understand the impacts of domestic violence and how to recognize when a friend, family member or colleague is a victim. Alongside NNEDV, Alliance Data will also host a webinar to help associates understand the impacts of financial abuse and how survivors can rebuild and recover.
"We take a holistic approach to associate wellbeing," said Lindsay Madaras, manager of Alliance Data's employee wellness program. "It is highly likely that someone you know is experiencing domestic violence. We want to be part of the solution and make sure that we are offering the support and education that can really make a difference."
For more information on NNEDV, visit: https://nnedv.org/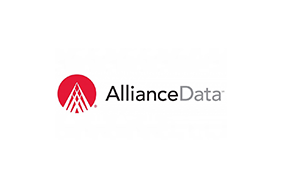 Alliance Data
Alliance Data
Alliance Data®(NYSE: ADS) is a leading provider of tech-forward payment and lending solutions, serving customers and consumer-based industries in North America. Through omnichannel touch points and a comprehensive product suite that includes credit products and Bread® digital payment solutions, Alliance Data helps its partners drive loyalty and growth, while giving customers greater payment choices. Through its Comenity-branded financial services, it also offers credit and savings products to consumers.
Headquartered in Columbus, Ohio, Alliance Data is an S&P MidCap 400 company that employs approximately 6,000 associates worldwide. In November 2021, Alliance Data completed the spinoff of its LoyaltyOne segment, which included the Canadian AIR MILES® Reward Program, and Netherlands-based BrandLoyalty. The company is now known as Loyalty Ventures Inc. (Nasdaq: LYLT).
More information about Alliance Data can be found at AllianceData.com. Follow Alliance Data on Twitter, Facebook, LinkedIn, Instagram and YouTube.
More from Alliance Data