Published 10-19-21
Submitted by Verizon
By: Kenrya Rankin
In her four years as program director for the Verizon Innovative Learning Rural Young Women program at Prince George's Community College in Largo, Maryland, June Evans has seen her students blossom. Hailing from both suburban and semi-rural parts of the county, they have shifted from being uncertain about their place in STEM, to finding a home in design thinking and innovation.
In 2021, Verizon Innovative Learning formalized mentoring in the curriculum across all 49 schools in the program. But mentoring has been a key component at Prince George's Community College since Evans brought the program to campus. "It was important for us to have mentoring as part of this program. They're forming friendships, and they're building things that they never thought they could," she says.
Lead mentor Samantha Villegas agrees and is proud to be an integral part of the program. "What I love the most about being a mentor is really just being a figure in the lives of these young women," says Samantha.
Mentor Rhema Carson says the program has changed the way she relates to others. "The program has really helped me come out of my shell. It's a very familial experience."
Current student Jai'yanna Gaskins is grateful for the mentoring she gets from Samantha and Rhema. "What I like the most about having a mentor is the guidance," she says. The future architect feels deeply connected to her mentors, and she learned a lot about STEM and had a blast this summer.
The Verizon Innovative Learning Rural Young Women program is part of Citizen Verizon, the company's responsible business plan to help move the world forward for all, and help ensure that no one is left behind. The program is inclusive and welcomes all genders and nonbinary youth. Watch and learn how the program's mentoring component helps students engage and march toward bright STEM futures.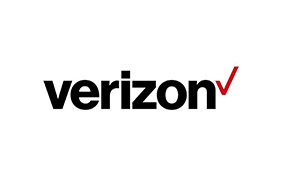 Verizon
Verizon
We are reinventing our networks around mobility, broadband & global connectivity to create a platform for long-term growth not just for us, but for America and the world.
More from Verizon