Published 10-19-21
Submitted by Vinyl Sustainability Council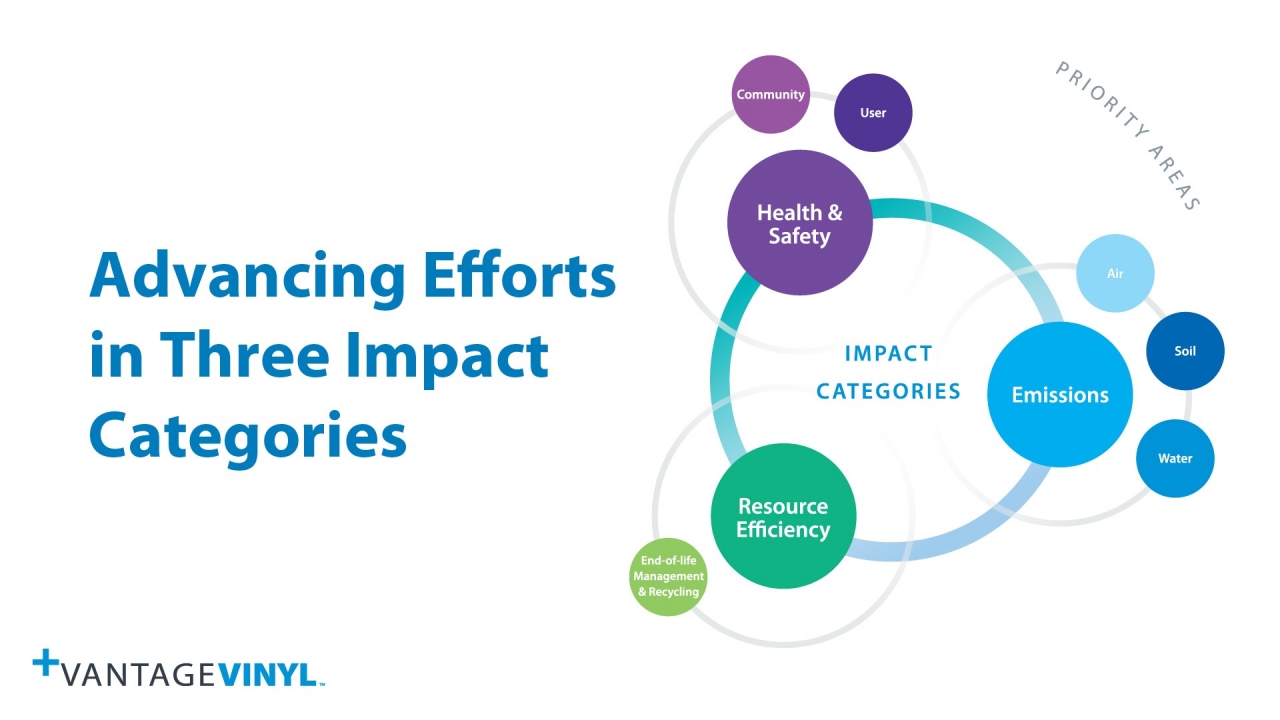 October 19, 2021 /CSRwire/ - The Vinyl Sustainability Council (VSC), which is advancing sustainability in the vinyl industry, released today Collaborating for Better: 2020 Progress Report, a transparent view into the growth of the VSC's industry sustainability initiative, +Vantage Vinyl™.
+Vantage Vinyl is a voluntary effort by member companies to contribute to and verify their commitment to the vinyl industry's sustainability initiative. The program's aim is to encourage performance improvements throughout the supply chain and to verify sustainable operations along the product's entire value chain. The program recently completed its pilot phase and moved into an operational program. The report details the work that was completed to grow the program.
"Collaborating for Better: 2020 Progress Report documents the tremendous work that has been done by VSC members over the last year," said Jay Thomas, VSC Executive Director. "The progress we've seen is the result of continued collaboration, which is what influenced the title of this year's report. Our collaborative efforts don't stop within our own membership though. We've also sought out partnerships with a variety of groups domestically and globally."
Collaborating for Better: 2020 Progress Report documents updates to the +Vantage Vinyl program, advancements in the three impact categories, and our global collaboration efforts.
 Finally, the progress report spotlights the sustainability stories of 10 member companies that are demonstrating leadership in the industry by verifying to +Vantage Vinyl.
To view the publication, click here.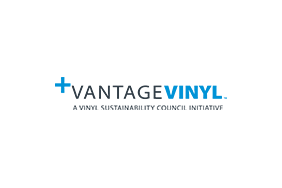 Vinyl Sustainability Council
Vinyl Sustainability Council
The Vinyl Sustainability Council (VSC) is a voluntary organization that is taking a leadership role in bringing the industry together to advance sustainable performance throughout the vinyl value chain. Based on a stakeholder materiality assessment, the VSC focuses its efforts in three impact categories identified by industry stakeholders: Landfill Diversion, Health and Safety and Emissions. Together VSC members are establishing baselines and determining goals to track and report on the vinyl industry's progress.
The VSC launched +Vantage Vinyl, the US industry's first-ever sustainability brand that verifies VSC member companies that are making sustainability advancements within each of the impact categories. +Vantage Vinyl verified companies are verified by an independent third-party and are award the use of the +Vantage Vinyl mark to signify they are contributing to the industry goals and reporting their progress on an annual basis.
VSC membership includes, and is open to, companies and organization throughout the viny/PVC value chain including: resin, compound and additive manufacturers, vinyl product manufacturers, extruders, recyclers, equipment manufacturers, distributors, and retailers.
More from Vinyl Sustainability Council