Published 10-15-21
Submitted by Herbalife Nutrition
Herbalife Nutrition and the Herbalife Nutrition Foundation (HNF), are honoring their nonprofit partners and the impacts they have made together in fighting food insecurity during the second year of its Nutrition for Zero Hunger initiative. Nutrition for Zero Hunger (NFZH) is a global initiative that is aligned with the United Nations' Sustainable Development Goal 2, which seeks to end hunger in all its forms by 2030 and to achieve food security and improved nutrition. The company shares NFZH progress to date in advance of #WorldFoodDay, a United Nations program to help bring awareness to the global issue.
Globally, more than 2 billion people do not have regular access to enough nutritious food, and 3 billion cannot afford healthy diets, with obesity continuing to increase worldwide, according to the Food and Agriculture Organization. The global population is expected to grow by 43% to 10 billion people by 2050, with the need for food expected to increase accordingly. Through the NFZH initiative, Herbalife Nutrition is working with leading nonprofit partners to provide resources, meals, and education to help feed those in need and support the critical nutrition programs and education campaigns that positively impact the lives of people all over the world.
In our second year of NFZH, we expanded the scope of partnerships by adding new collaborations with nonprofits who are recognized for their impact in addressing world hunger, empowering economic opportunities and bettering communities. Through these partnerships, Herbalife Nutrition is working to help take hunger to zero by providing good nutrition and educational resources to communities in need.
Read more here.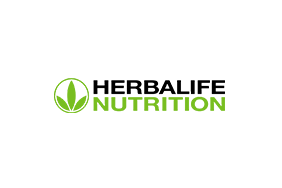 Herbalife Nutrition
Herbalife Nutrition
Herbalife Nutrition is a global nutrition company. Since 1980, we have been on a mission to improve nutritional habits around the world with great-tasting, science-backed nutrition products that help people get the right balance of healthy nutrition.
The Company and the Herbalife Nutrition Foundation (HNF) are dedicated to improving the lives of communities around the world by providing healthy nutrition and nutrition education to children and communities in need. Herbalife Nutrition has been recognized for significant contributions to supporting communities. In 2019, the Company received more than 15 awards for our corporate social responsibility achievements and impact.
More from Herbalife Nutrition