Published 10-12-21
Submitted by Chevron Corporation
SAN RAMON, Calif., October 12, 2021 /3BL Media/ – Chevron Corporation announced a major financial contribution in support of two long-standing community partners, Fab Foundation and Fort Valley State University (FVSU), to create a digital fabrication lab for the middle Georgia community.
Fab labs are designed to foster innovation, learning and invention: a place to play, to create, to learn, to mentor and to invent. Fab labs, with their suite of digital fabrication tools and prototyping machines — including laser cutters, 3-D printers, vinyl cutters and milling machines — are inspiring young people across the United States, to learn about science, technology, engineering and math (STEM).
"Working with leading education organizations such as The Fab Foundation and Fort Valley State University, we have a tremendous opportunity to support students, teachers and the middle Georgia community to advance their learning and innovation experience through digital fabrication and prototyping," said Melissa Rosenblatt, Chevron Social Investment Manager. "This collaborative partnership is part of our $15 million racial equity commitment that will also provide career and technical training that can lead to well-paying jobs for young people of every race, gender and socioeconomic status."
"The Fab Foundation has partnered with Chevron since 2014 and launched fab labs across the United States to support STEM education," said Sonya Pryor-Jones, Fab Foundation Vice President, Chief Strategy Officer. "We are excited to continue this partnership and support Chevron's HBCU Social Equity project. This new project will expand our work together with the intention to provide access to advanced technologies and create more equity in STEM. We hope to complement the rich history and commitment of HBCUs to serve the educational needs of Black Americans and, together accelerate opportunities for African American students in STEM and digital fabrication." 
"Fort Valley State University is proud of its 30-year partnership with Chevron through its Cooperative Development Energy Program," said, Dr. Paul Jones, Fort Valley State University President. "This expanded partnership will allow us to build on this relationship and to promote innovation, entrepreneurship, and STEM education in the middle Georgia community."
Chevron-supported fab labs include facilities in: Bakersfield, Richmond and Santa Clara, California; New Orleans, Louisiana; Pascagoula, Mississippi; Houston and Odessa/Midland, Texas; and Washington, D.C.. These labs have served more than 50,000 people so far.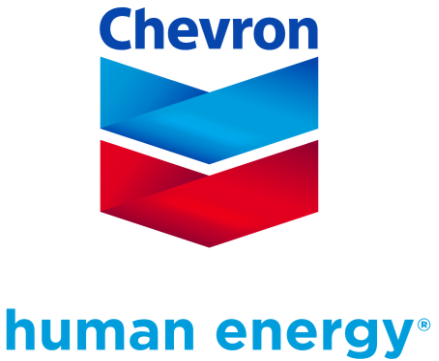 About Chevron
Chevron is one of the world's leading integrated energy companies. We believe affordable, reliable and ever-cleaner energy is essential to achieving a more prosperous and sustainable world. Chevron produces crude oil and natural gas; manufactures transportation fuels, lubricants, petrochemicals and additives; and develops technologies that enhance our business and the industry. To advance a lower carbon future, we are focused on lowering the carbon intensity in our operations and growing our lower carbon businesses. More information about Chevron is available at www.chevron.com. 
About Fab Foundation
The Fab Foundation is a U.S. non-profit 501(c) 3 organization that emerged from MIT's Center for Bits & Atoms. Our mission is to provide access to the tools, the knowledge, and the financial means to educate, innovate and invent using technology and digital fabrication to allow anyone to make (almost) anything, and thereby creating opportunities to improve lives and livelihoods around the world. The foundation partners with mission-aligned organizations, consultants and Fab Lab technical mentors to serve a global community of makers and change agents. More information about the Fab Foundation is available at www.fabfoundation.org.
About Fort Valley State University
Fort Valley State University is a talent incubator for students who believe in their brilliance. Located in the heart of Georgia, FVSU combines the personal attention and family feel of a small, private college with the resources and research found at large public universities. Located on the second-largest acreage of any Georgia university, it is the only university in the world which at once is a University System of Georgia institution, a historically black university, and an 1890 land-grant institution, with a directive to use knowledge to improve the lives of students and non-students alike. Historically referred to as "the light in the valley," FVSU's legacy is built upon the belief that every human being is entitled to limitless learning and the benefits of knowledge. Leveraging the reputation for excellence FVSU has built since 1895, the university is preparing students to embrace their genius as future global leaders and enabling discovery which will make real that which is only now imagined. That's why our motto and tagline is "empower the possible." More information about the Fort Valley State University is available at www.fvsu.edu.
###
Contact:     Veronica Flores-Paniagua    --     713-213-3082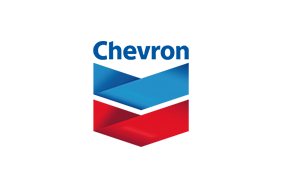 Chevron Corporation
Chevron Corporation
Chevron Corporation is one of the world's leading integrated energy companies. Through its subsidiaries that conduct business worldwide, the company is involved in virtually every facet of the energy industry. Chevron explores for, produces and transports crude oil and natural gas; refines, markets and distributes transportation fuels and lubricants; manufactures and sells petrochemicals and additives; generates power; and develops and deploys technologies that enhance business value in every aspect of the company's operations. Chevron is based in San Ramon, California. 
Affordable energy is a catalyst for economic growth and prosperity. Our company's values drive us to provide that energy responsibly while protecting the environment and working with our partners to strengthen communities because our success is tied to the success of the communities where we operate.
We conduct our business in a socially responsible and ethical manner, protect people and the environment, support universal human rights, and benefit the communities where we work.
More from Chevron Corporation