Published 10-13-21
Submitted by Bayer
Everyone has their own idea of what life on a farm looks like — and many people might be surprised by how different agriculture is compared to what they imagine. The truth of the matter is, while every farm is unique, many farmers are integrating ground-breaking digital tools and technologies that have not only changed the face of agriculture, but vastly improved what farmers can accomplish in their fields.
Farmers around the world are embracing new tools in order to meet the growing demands of an ever-evolving world. For example, though the global population is expected to increase to more than 9 billion people by 2050, most of the world's suitable farmland is already in use. Through the advent of digital agriculture, experts work across disciplines to develop digital tools that can help farmers work more efficiently to produce enough food using less land and fewer resources.
What is Digital Farming?
In the history of human evolution, the concept of digital farming is very new. In short, digital farming leverages and incorporates new and emerging technologies into agriculture to provide farmers with unprecedented insights into what's happening in their fields. Adding these insights to complement farmers' in-field expertise allows them to make more informed and sustainable decisions to harness the unique opportunities of their specific fields, crops, and climate.
New technologies are always emerging, especially in agriculture. These innovations range from subterranean, in-field soil sensors to orbiting space satellites that can work together to give farmers a detailed understanding of how their crops are doing, down to the square meter. With these insights, farmers can identify precisely which crops need certain nutrients, water, or crop protection solutions, and in exactly what amounts. This helps to maximize the use of a farmer's resources, so they can reduce waste and strategically optimize the resources they already have.
50 percent
The United Nations estimates that humanity will need to increase food production by 50 percent by 2050 to meet the increasing demand of a growing population.
Farming Looks Different with Digital Tools
When farmers have to monitor their crops by physically walking through their fields, it takes a considerable amount of time and energy that could be devoted to other aspects of the farm. But when farmers have access to digital tools like Unmanned Aerial Vehicles (UAVs) that can cover more ground in a day, farmers can easily view and diagnose crop threats remotely. And with self-driving GPS-enabled tractors, they can apply the specific nutrients or crop protection solutions to the sections of a field that need them, while skipping over others that don't. This capability can help farmers conserve water, energy, and other resources that enable them to more sustainably grow enough using less land.
Looking to the Future
We've only just begun to tap the power of digital tools in improving how we farm. Here are some of the countless ways that digital farming creates a more efficient, transparent, and sustainable global food system.
Advancements in digital farming technologies help farmers around the world find more efficient and sustainable ways to grow their crops. In addition to refining these tools and exploring new ones, we're working with experts to ensure all farmers can harness the power of these new technologies — an initiative that is exceedingly important to empower smallholder farmers throughout the developing world. When we can connect all farmers with the insights and resources they need, it's a positive step toward a more sustainable future for everyone.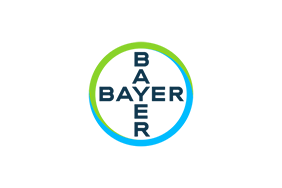 Bayer
Bayer
Bayer: Science For A Better Life
Bayer is a global enterprise with core competencies in the Life Science fields of health care and agriculture. Its products and services are designed to benefit people and improve their quality of life. At the same time, the Group aims to create value through innovation, growth and high earning power. Bayer is committed to the principles of sustainable development and to its social and ethical responsibilities as a corporate citizen. In fiscal 2015, the Group employed around 117,000 people and had sales of EUR 46.3 billion. Capital expenditures amounted to EUR 2.6 billion, R&D expenses to EUR 4.3billion. These figures include those for the high-tech polymers business, which was floated on the stock market as an independent company named Covestro on October 6, 2015. For more information, go to www.bayer.com.
More from Bayer