Published 10-06-21
Submitted by M·A·C Cosmetics
As a brand with the founding credo of "All Ages, All Races, All Genders," M·A·C Cosmetics has long been a champion for inclusivity and diversity. In honor of UK Black History Month and its ongoing commitments to racial equity in the UK & Ireland, the brand kicked off a campaign this October to celebrate its Black employees and consumers.
"This year's theme for #BlackHistoryMonth, is Proud To Be! Myself and a few of my colleagues are taking this moment to celebrate what makes us proud, and how working for the M·A·C brand – a place that recognises and embraces our black heritage, cultures and history – enriches the diversity of the company and its staff and our customers," said Natalie Price, Digital Learning and Education Trainer M·A·C UK & Ireland.
The brand also released a 1-year progress update on its racial equity commitments in the region, which over the past year included the creation of a new scholarship program at Central Saint Martins, a six-week course for aspiring makeup artists of diverse backgrounds in partnership with Incredible Brilliant Youth, regional employee diversity council, donations to UK Black Pride and more.
"M·A·C UK & Ireland continues to stand with and support the black community in the ongoing fight against systemic racism, and we wanted to share an update on our progress," noted the brand. "While our journey is far from over, we are encouraged by the actions we have taken to date. We pledge to hold ourselves accountable for these commitments to racial equity and will also drive necessary change for people of other marginalized identities in need of our advocacy and support."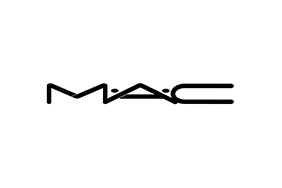 M·A·C Cosmetics
M·A·C Cosmetics
About M·A·C Cosmetics
M·A·C (Make-up Art Cosmetics), a leading brand of professional cosmetics, is part of The Estée Lauder Companies Inc. Since its creation in Toronto, Canada, over 30 years ago, the brand's popularity has grown through a tradition of word-of-mouth endorsement from makeup artists, models, photographers and journalists around the world. M·A·C is now sold in over 130 countries/territories worldwide. Follow M·A·C on Twitter, Snapchat and Pinterest at @MACcosmetics, become a M·A·C fan on Facebook, follow M·A·C on Instagram, watch M·A·C videos on YouTube. For a M·A·C location, visit maccosmetics.com.
Learn more about M·A·C's commitment to doing good for our global community and the planet at M·A·C Cares.
More from M·A·C Cosmetics