Published 09-30-21
Submitted by Alliance Data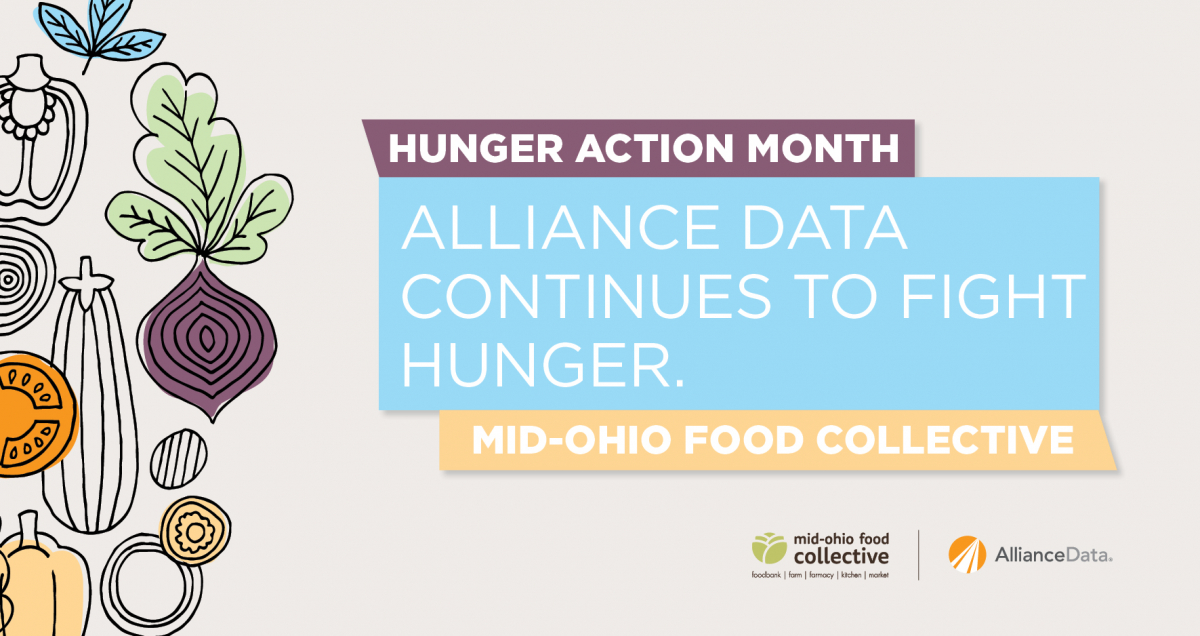 Last September, Alliance Data committed $1.4 million to the Mid-Ohio Food Collective, a non-profit organization that strives to end hunger in central and eastern Ohio.
The donation is largely being used to expand the organization's systems and technology through the design, development, launch and support of an advanced data and predictive analytics platform. In addition to monetary support, a skilled team of data science and IT professionals from Alliance Data are donating their time, contributing to progress made on developing a data warehouse, internal dashboard and reporting engine enabling service analytics for partner foodbanks.
Once complete, the platform will provide data, analysis and insights that will serve as a new-and-improved foundation for designing better strategies and making more informed decisions to beat hunger.
"The amazing generosity of both philanthropic dollars and expert volunteers from Alliance Data has allowed the foodbank to completely overhaul our data and insights capabilities," said Nick Davis, chief platform officer of MOFC. "What once took us days to pull from our databases is now done in a matter of minutes and even seconds, saving us not only time and resources, but giving us a deeper understanding of our customers and how best to meet their specific needs."
Alliance Data has a long history of supporting MOFC, having collaborated on numerous initiatives, such as Double Your Donation Day(s), Product Markets, summer meal challenges and COVID-19 emergency relief. Since 2015, Alliance Data associates have contribute more than 4,000 hours of volunteer service to MOFC.
In addition to marking a year of Alliance Data's work on the analytics platform, September is Hunger Action Month, a time where individuals and organizations make a collective stand against hunger through donations, volunteerism, fundraising and activism. For more information on Hunger Action Month and ways to get involved, visit:  https://www.feedingamerica.org/hunger-blog/7-ways-help-during-hunger-action-month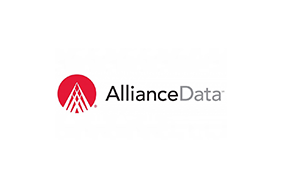 Alliance Data
Alliance Data
Alliance Data ® (NYSE: ADS) is a leading provider of data-driven marketing, loyalty and payment solutions serving large, consumer-based industries. The Company creates and deploys customized solutions that measurably change consumer behavior while driving business growth and profitability for some of today's most recognizable brands. Alliance Data helps its partners create and increase customer loyalty across multiple touch points using traditional, digital, mobile and emerging technologies. Headquartered in Columbus, Ohio, Alliance Data is an S&P MidCap 400 company that consists of businesses that together employ approximately 8,000 associates at more than 45 locations worldwide.
Alliance Data's Card Services  business is a comprehensive provider of market-leading private label, co-brand, general purpose and business credit card programs, digital payments, including Bread®, and Comenity-branded financial services. LoyaltyOne® owns and operates the AIR MILES® Reward Program, Canada's most recognized loyalty program, and Netherlands-based BrandLoyalty, a global provider of tailor-made loyalty programs for grocers. More information about Alliance Data can be found at www.AllianceData.com.
Follow Alliance Data on Twitter, Facebook, LinkedIn, Instagram and YouTube.
More from Alliance Data