Published 09-29-21
Submitted by Gen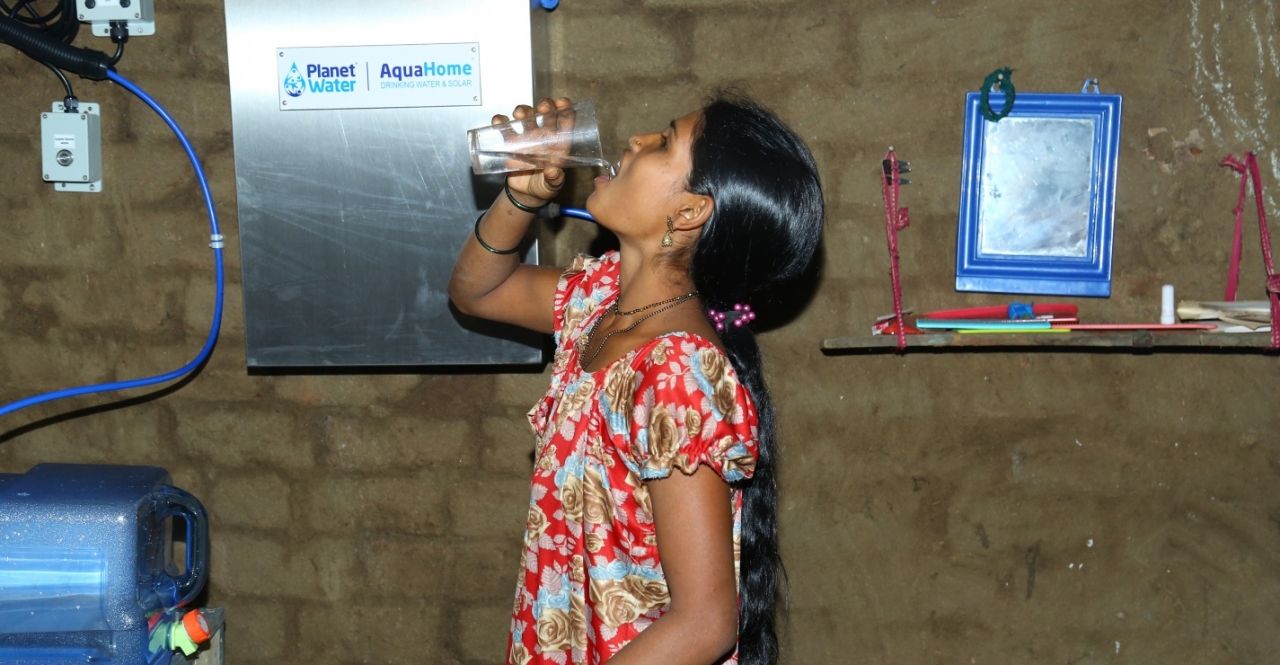 NortonLifeLock Blog | Corporate Responsibility
By John Deotrakul | Director Global Communications & Development, Planet Water Foundation
If you're one of the many people who doesn't think about the source or quality of the water you consume each day, you're lucky. This is not the experience for many people across the globe. In fact, one in ten people do not have access to safe drinking water. Planet Water Foundation, with the help of individual donors and corporate partners like NortonLifeLock, is working to change that.
Modern technology has given us the tools to provide fresh drinking water in places we could never reach before. At Planet Water Foundation, through the installation of water filtration systems and our Water-Health and Hygiene Education programs, we bring clean water to impoverished communities in Asia and Latin America. 
Earlier this year, NortonLifeLock funded the installation of an AquaTower in Tiruvannamalai, India that provides clean, safe, drinking water to the village. And, between August 10 and the 14, together we accomplished something incredible. We transformed the lives of 14 families in villages near Pune, India, one of NortonLifeLock's key office locations, by bringing clean water and electricity into their homes for the first time.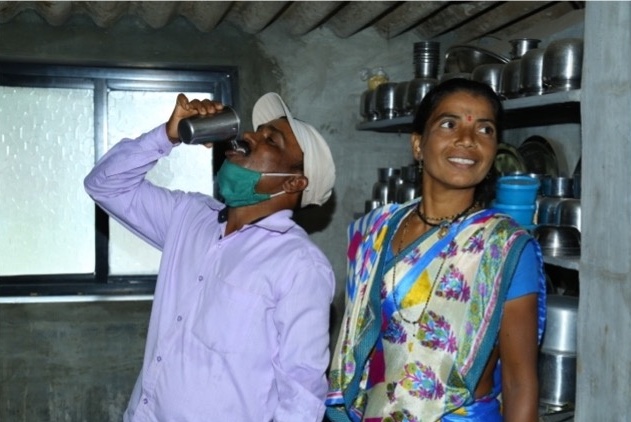 This was made possible thanks to the support of NortonLifeLock who sponsored the installation of 14 AquaHome systems, a household solution that uses innovative technology to filter rain or ground water, providing up to 120 liters of fresh drinking water per hour. A 100-watt solar system powers the filter as well as providing home illumination and the ability to charge small appliances. The AquaHome is purposefully designed to be easy to operate and maintain and every installation includes our hygiene education materials. Already, those who received an AquaHome have seen improvements in their life.
Access to fresh water is life changing. Not only does it reduce illness and the spread of disease, but better health means children have more days in school and parents have more days at work. Illumination after nightfall can be just as life-changing, enabling children to study and complete their schoolwork. The AquaHome doesn't just provide water and lighting; it provides a chance to rise above poverty.
If you want to learn more about the AquaHome or be the changing force in a family's life, visit Planet Water Foundation's website today.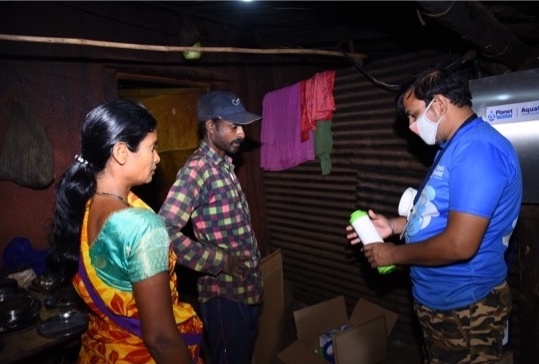 Gen
Gen
Gen (NASDAQ: GEN) is a global company dedicated to powering Digital Freedom through its trusted Cyber Safety brands, Norton, Avast, LifeLock, Avira, AVG, ReputationDefender and CCleaner. There's a new generation, and it's not Gen X, Y, or Z. It's Gen D: Generation Digital. Gen's family of consumer brands is rooted in providing safety for the first digital generations. Now, Gen empowers people to live their digital lives safely, privately, and confidently today and for generations to come. Gen brings award-winning products and services in cybersecurity, online privacy and identity protection to more than 500 million users in more than 150 countries. Learn more at GenDigital.com.
More from Gen