Published 09-30-21
Submitted by Tractor Supply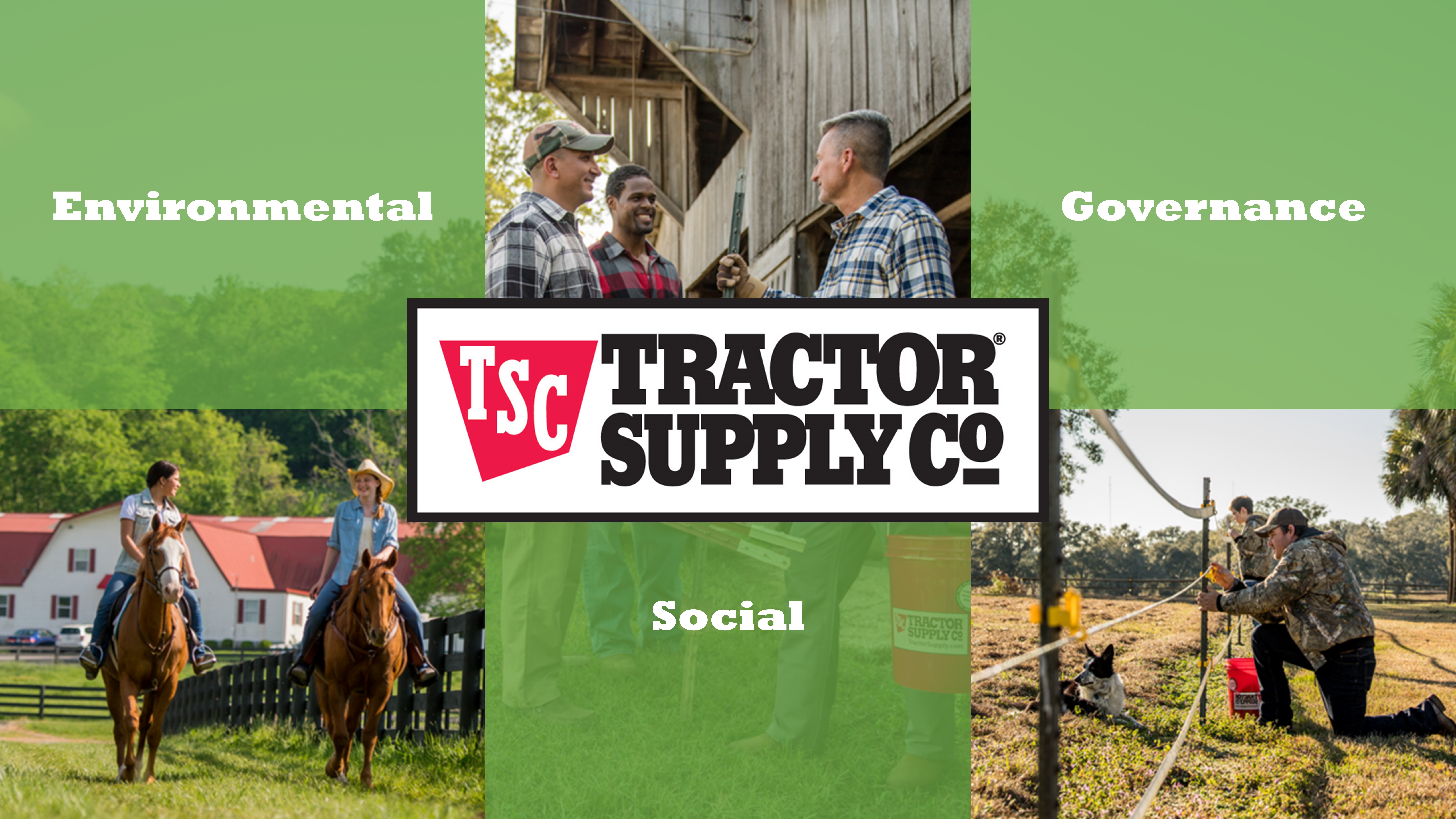 September 30, 2021 /CSRwire/ - Tractor Supply Company (NASDAQ: TSCO), the largest rural lifestyle retailer in the United States, today announced new, robust goals to further reduce carbon emissions from its operations as well as new diversity, equity and inclusion goals (DE&I) as part of the Company's longstanding commitment to its environmental, social and governance (ESG) journey of sustainability and stewardship.

"At Tractor Supply, we are a purpose-driven company. As such, we are proud to announce we are accelerating our progress towards becoming more sustainable with new targets for further reducing carbon emissions across our operations and the establishment of tangible goals for our DE&I practices. These new goals are meaningful to our business and are designed to drive positive environmental and social impact within Tractor Supply and our communities. Today's announcement is a natural extension of our Mission and Values in action as we work to help ensure a sustainable future for all our stakeholders," said Hal Lawton, President and Chief Executive Officer of Tractor Supply.

Updated Goals to Reduce Carbon Emissions
After exceeding initial carbon reduction goals set in 2018, Tractor Supply is setting new absolute carbon reduction goals to further reduce emissions from its operations by 20% by 2025 and by 50% by 2030 from its 2020 baseline. The Company is also committing to achieving net zero emissions across all operations by 2040.

The new targets announced today are the next chapter of the Company's journey to play its part in addressing climate change. In December 2020 (for the reporting year 2019), Tractor Supply announced that it had reduced carbon emissions from its operations by 29% on a per square foot intensity basis (compared to its 2015 baseline), five years ahead of plan and surpassing its initial target of 25%. As of the release of the Company's 2020 ESG Tear Sheet in April 2021, the Company had reduced carbon emissions from its operations by 34.8% compared to the 2015 baseline, while at the same time growing comparable store sales by 23.1%.

In this next phase of its sustainability journey, Tractor Supply will increase efforts to procure renewable energy, continue investments in energy efficiency and cleaner technologies, avoid future emissions through better design of both stores and distribution centers, and enhance its Scope 3 focus with greater transparency and reduction efforts, including new vendor engagement to drive down value chain emissions. As sustainability becomes even more imbedded in Tractor Supply's operations and strategy, the Company looks forward to establishing further commitments and reporting on progress.



New Diversity, Equity and Inclusion Goals
Tractor Supply firmly believes in promoting an equitable, accessible and inclusive culture built on its Mission and Values. The Company is establishing comprehensive 5-year diversity, equity and inclusion goals to support and advance underrepresented groups across its workforce, vendors, suppliers and communities. This initiative includes the following goals, with the baseline from 2021 and achievement of the goals by 2026:
Double the number of stores where Team Members mirror the communities it serves,
Increase People of Color at the manager level and above by 50%,
Increase spending with diverse suppliers by 35% and
Increase commitment to funding programs and education for Black and African Americans by 30%.
Over the last 20 months, the Company has made substantial progress in its DE&I strategy and efforts, including establishing a DE&I council led by the CEO and a DE&I committee; providing training on unconscious bias for 40,000 Team Members; providing parental leave for full-time Team Members regardless of how the child enters the home; expanding the diversity of the Company's Board of Directors, which now includes four women and three ethnic minorities; achieving a goal of three women on its Executive Committee; and founding four new Team Member engagement groups (TMEGs) for a total of seven TMEGs. The Company currently has the following TMEGs: Women Out Here, Veterans Group, Young Professionals, African Americans on the R.I.S.E., LGBTQ+ You Belong OUT Here, Fuerte Juntos – Hispanic Group, and Asian Pacific Life Out Here.

In recognition of its strong ESG practices, Tractor Supply announced it was recently named to the FTSE4Good index for the fourth consecutive year. For more information on Tractor Supply's new sustainability goals, please visit IR.TractorSupply.com/ESGGoals.
# # #
Tractor Supply Company
Contacts:
Mary Winn Pilkington (615) 440-4212
Marianne Denenberg (615) 440-4345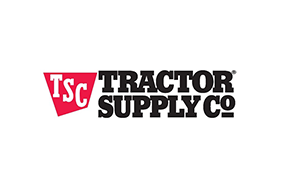 Tractor Supply
Tractor Supply
Tractor Supply Company (NASDAQ: TSCO), the largest rural lifestyle retailer in the United States, has been passionate about serving its unique niche, targeting the needs of recreational farmers, ranchers and all those who enjoy living the rural lifestyle, for more than 80 years.
Tractor Supply offers an extensive mix of products necessary to care for home, land, pets and animals with a focus on product localization, exclusive brands and legendary customer service for the Out Here lifestyle. With more than 46,000 Team Members, the Company's physical store assets, combined with its digital capabilities, offer customers the convenience of purchasing products they need anytime, anywhere and any way they choose at the everyday low prices they deserve. At March 26, 2022, the Company operated 2,003 Tractor Supply stores in 49 states, a customer mobile app and an e-commerce website at www.TractorSupply.com.
Tractor Supply Company also owns and operates Petsense, a small-box pet specialty supply retailer focused on meeting the needs of pet owners, primarily in small and mid-size communities, and offering a variety of pet products and services. At March 26, 2022, the Company operated 178 Petsense stores in 23 states. For more information on Petsense, visit www.Petsense.com
More from Tractor Supply