Published 09-29-21
Submitted by Sourcemap
September 29, 2021 /CSRwire/ - The inaugural Supply Chain Transparency Conference is scheduled to take place virtually on October 13th and 14th. The free conference is expected to draw over 1,000 attendees from the food and agriculture, apparel, cosmetics, pharmaceutical, automotive, electronics, chemicals and other sectors. It is being hosted by Sourcemap, the leading provider of technology for supply chain mapping, transparency and traceability.
About the Conference
Global supply chains are increasingly complex, and gaining transparency has never been more important to consumers and brands alike. Achieving end-to-end transparency requires new ways of working, including ways of managing supplier relationships, and cross-functional collaboration between procurement, compliance, marketing and sales. Attendees of the 2021 Supply Chain Transparency Conference will hear insights from the world's top brands, customs compliance experts and technology innovators, and gain practical and actionable to some of the biggest challenges facing modern supply chains.
World's Leading Brands To Be Represented
Some of the world's most recognizable brands will participate in the Supply Chain Transparency Conference as panelists and keynote speakers, including executives from Mars Inc, Williams-Sonoma, Ferrero, Sucden, Beautycounter and more.
Building the Business Case for Transparency and Next Gen Transparency Tech to be Major Themes of the Conference
Through a series of keynotes, panels, and interactive Q&A's, the conference will address timely topics including building the business case for supply chain transparency, due diligence for customs compliance, how to gain supplier buy-in, and the next generation of technology for supply chain transparency and traceability.
To register and learn more about the conference, including the full conference agenda and list of speakers, visit www.supplychaintransparency.org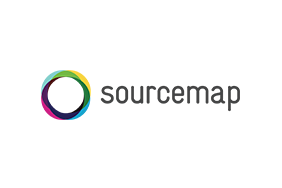 Sourcemap
Sourcemap
Sourcemap is a pioneer of supply chain transparency and traceability software that spun out of MIT research started in 2008. Since then major traders, manufacturers and brands have adopted Sourcemap's full-suite solution for assurance on the raw materials-to-finished goods supply chain, including ongoing monitoring for production, quality, sustainability and risks such as deforestation and forced labor.
More from Sourcemap