Published 09-27-21
Submitted by Las Vegas Sands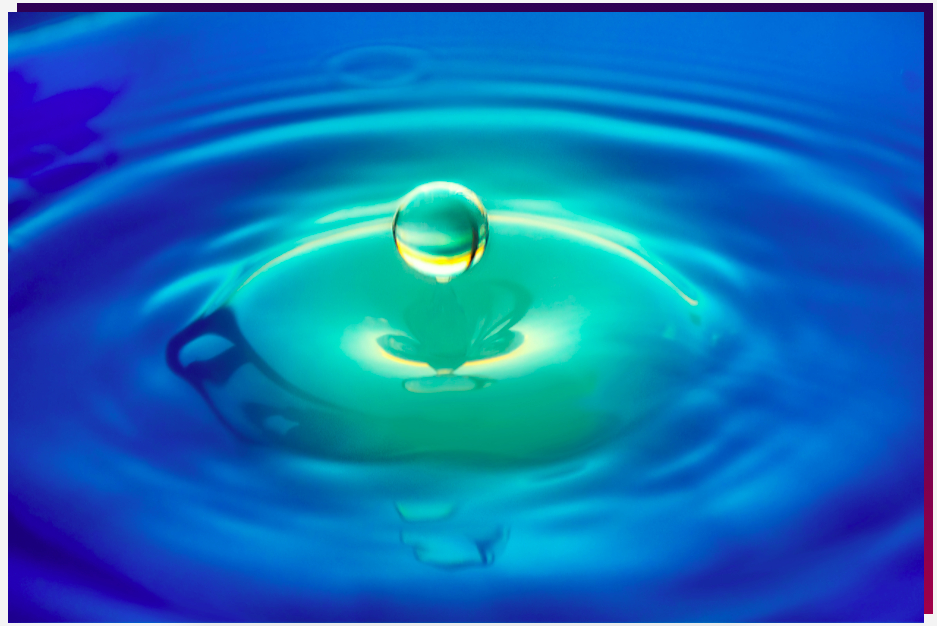 Sands actively supports environmental conservation as part of our commitment to ensuring the long-term environmental health of our regions as sustainable tourism destinations. We do so by practicing responsible development and reducing the impact on our planet. Sharing that commitment with our long-term partner Clean the World, together, we developed the Drop by Drop program in 2020 and have since awarded grants promoting environmental conservation to organizations in the regions we operate: Get Outdoors Nevada, Seven Clean Seas (Singapore), The University of Saint Joseph Macao, and the newest recipient, Conservation International Singapore.
Conservation International Singapore, our newest recipient, is expanding on its Environmental Education Program virtual learning resource aimed at youth of all ages. "Singapore's next generation, and youth all around the world, must be geared up for the battle against the climate crisis," said Sze Zen Wong, Partnerships Manager of Conservation International Singapore, that launched a 5-part virtual learning series focused on climate change in April of this year.
Since 2017, Conservation International Singapore's Environmental Education Program has reached over 55 schools (47 local and 8 international) and 50,000 students on environmental conservation topics of climate change, mangrove conservation, ocean conservation, deforestation, and plastics. Drawing from their cutting-edge global research and fieldwork, Conservation International's science-based and interactive Environmental Education school program was created to complement the local education curricula and enhance the learning experience by highlighting the need for environmental conservation and action in an urban environment.
With their Drop by Drop funding, the organization is developing a new series of virtual learning resources on ocean conservation–building awareness on the importance of safeguarding the planet's ocean and the link between conservation and the wellbeing of people. "Our innovative approach using compelling storytelling focused on ocean conservation will support educators and students, especially in times of home-based learning, inspiring a sense of pride in our marine ecosystems and empowering them to protect the ocean," said Wong.
In 2020, the first iteration of Drop by Drop grant recipients was selected, each of which pursued innovative, impactful water conservation projects throughout the year: Seven Clean Seas, Get Outdoors Nevada and University of Saint Joseph Macao.
Seven Clean Seas is a social enterprise based in Singapore committed to reducing plastic pollution. With their Drop by Drop investment, the group aimed to design and develop a floating river plastic collection system to prevent plastic ocean pollution at the source. In 2020, they completed the system's design and unveiled it to more than 7,000 Team Members at Marina Bay Sands during a virtual ceremony.
Get Outdoors Nevada is a nonprofit organization dedicated to connecting people of all ages and backgrounds to the state's diverse outdoors. Through Drop by Drop, Get Outdoors Nevada is developing a series or teacher training and professional development opportunities focused on water resources, designed to equip teachers with the resources to educate their students about wetlands, watersheds and water conservation, a program which has been ongoing since the first half of 2021.
The University of Saint Joseph Macao:
"The Institute of Science and Environment at USJ is committed to addressing environmental challenges through scientific research and community outreach," according to Professor Karen Tagulao, Principal Investigator, Institute of Science and Environment at University of Saint Joseph Macao. Their Drop by Drop-supported work involves studying the ecosystem service benefits provided by mangrove forests to the highly urbanized territory of Macao Special Administrative Regions (SAR). In 2020, the institute conducted field and lab experiments to measure how well those system remove water pollutants, and shared their work via public exhibition, lectures and workshops. "With Sands' support through the Drop by Drop Project, we're making great strides in investigating how wetlands, especially mangroves, can be utilized as a nature-based solution for climate change adaptation and mitigation for vulnerable coastal cities like Macao," Professor Tagulao said.
For more information on the program, visit The Drop by Drop Project Website.

Las Vegas Sands
Las Vegas Sands
Las Vegas Sands Corp. (NYSE: LVS) is the world's pre-eminent developer and operator of world-class Integrated Resorts that feature luxury hotels; best-in-class gaming; retail; dining and entertainment; Meetings, Incentives, Convention and Exhibition (MICE) facilities; and many other leisure and business amenities.  We pioneered the MICE-driven Integrated Resort, a unique, industry-leading and extremely successful model that serves both the leisure and business tourism markets.
Our properties include The Venetian and The Palazzo resorts and Sands Expo in Las Vegas, Sands Bethlehem in Eastern Pennsylvania, and the iconic Marina Bay Sands in Singapore. Through majority ownership in Sands China Ltd., LVS owns a portfolio of properties on the Cotai Strip in Macao, including The Venetian Macao, The Plaza and Four Seasons Hotel Macao, Sands Cotai Central and The Parisian Macao, as well as the Sands Macao on the Macao Peninsula.
LVS is dedicated to being a good corporate citizen, anchored by the core tenets of delivering a great working environment for 50,000 team members worldwide, driving impact through its Sands Cares corporate giving and community engagement program and leading innovation with the company's award-winning Sands ECO360 global sustainability program as well as providing leadership for critical social issues through Project Protect, the company's commitment to industry-leading practices that safeguard our patrons, partners, employees and neighbors around the range of issues that are unique to our business including responsible gaming, money laundering and human tra­fficking. To learn more, please visit www.sands.com.
More from Las Vegas Sands