Published 09-23-21
Submitted by Biogen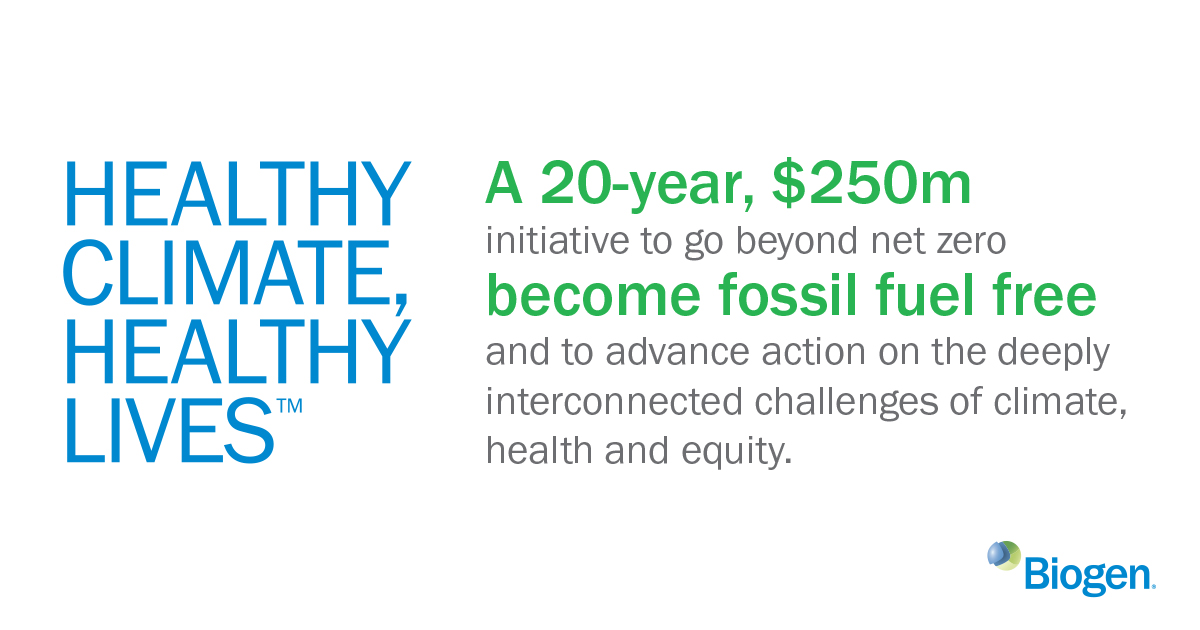 September 23, 2021 /CSRwire/ - In 2020, Biogen launched its signature Healthy Climate, Healthy Lives™ initiative, a groundbreaking $250 million, 20-year commitment to address the deeply interrelated issues of climate, health, and equity. Biogen is the first Fortune 500 company to commit to becoming fossil fuel free and established new emissions reduction targets in line with the Science Based Targets initiative, consistent with levels required to meet the goals of the Paris Agreement.
Today's progress report details the company's efforts to go fossil fuel free, including engagement with its employees and suppliers, and ongoing collaborations with renowned institutions to improve health – especially for vulnerable populations most impacted by climate-related events.
Biogen continues to take its role as a leader on climate and health seriously and will continue to advance this work with a sense of urgency in order to promote a world that is healthy, equitable, and sustainable for all.
To learn more and read our one-year progress report, please visit biogen.com/hchl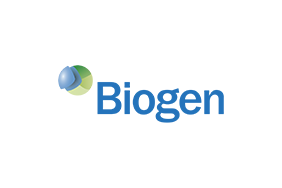 Biogen
Biogen
At Biogen, our mission is clear: we are pioneers in neuroscience. Biogen discovers, develops and delivers worldwide innovative therapies for people living with serious neurological and neurodegenerative diseases as well as related therapeutic adjacencies. One of the world's first global biotechnology companies, Biogen was founded in 1978 by Charles Weissmann, Heinz Schaller, Kenneth Murray and Nobel Prize winners Walter Gilbert and Phillip Sharp. Today Biogen has the leading portfolio of medicines to treat multiple sclerosis, has introduced the first approved treatment for spinal muscular atrophy, commercializes biosimilars of advanced biologics and is focused on advancing research programs in multiple sclerosis and neuroimmunology, Alzheimer's disease and dementia, neuromuscular disorders, movement disorders, ophthalmology, immunology, neurocognitive disorders, acute neurology and pain. We routinely post information that may be important to investors on our website at www.biogen.com. To learn more, please visit www.biogen.com and follow us on social media - Twitter, LinkedIn, Facebook, YouTube.
More from Biogen