Published 09-23-21
Submitted by LG Electronics USA, Inc.
LG Electronics USA's Life's Good: Experience Happiness program, in collaboration with worldwide edtech leader Discovery Education, recently launched "Happiness in Action," a no-cost Virtual Field Trip (VFT) dedicated to teaching students how to put the Six Sustainable Happiness Skills—mindfulness, human connection, gratitude, positive outlook, purpose, and generosity—into action.  
Celebrate the back-to-school season by watching the VFT throughout the month of September and posting photos of your classroom or at-home watch party using the hashtag #LGVFTWatchParty to share how you build happiness skills. 
# # #
About Life's Good: Experience Happiness
Aiming to enrich the lives of 5.5 million youth in the United States by 2022, LG Electronics USA launched a unique initiative called "Life's Good: Experience Happiness." Happiness skills can be learned, according to the Greater Good Science Center at University of California Berkeley, which has identified six skills that sustain one's ability to recognize that life's good: mindfulness, human connection, positive outlook, purpose, generosity and gratitude. LG's award-winning science-based platform is designed to engage leading non-profit and academic partners including Inner Explorer; Be Strong; the Collaborative for Academic, Social and Emotional Learning, and Discovery Education that help equip American youth with the skills for sustainable happiness. LGExperienceHappiness.com
About Discovery Education
Discovery Education is the worldwide edtech leader whose state-of-the-art digital platform supports learning wherever it takes place. Through its award-winning multimedia content, instructional supports, and innovative classroom tools, Discovery Education helps educators deliver equitable learning experiences engaging all students and supporting higher academic achievement on a global scale. Discovery Education serves approximately 4.5 million educators and 45 million students worldwide, and its resources are accessed in over 140 countries and territories. Inspired by the global media company Discovery, Inc., Discovery Education partners with districts, states, and trusted organizations to empower teachers with leading edtech solutions that support the success of all learners. Explore the future of education at www.discoveryeducation.com.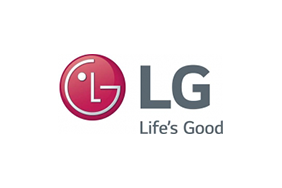 LG Electronics USA, Inc.
LG Electronics USA, Inc.
LG Electronics USA, based in Englewood Cliffs, N.J., is the North American subsidiary of LG Electronics, Inc., a $55 billion global innovator in technology and manufacturing. In the United States, LG sells a wide range of innovative energy efficient home appliances, home entertainment products, mobile phones, commercial displays, air conditioning systems, solar energy solutions, LED lighting and vehicle components. LG's focus on environmental sustainability and its "Life's Good" marketing theme encompass how LG is dedicated to people's happiness by exceeding expectations today and tomorrow.LG is a 2018 ENERGY STAR® Partner of the Year-Sustained Excellence. www.LG.com.
More from LG Electronics USA, Inc.