Published 09-21-21
Submitted by P&G
Every year, September 15 marks the start of Hispanic Heritage Month. This annual celebration runs through October 15 and serves as an opportunity to commemorate and shed light on the culture, values, impact and advancements of the Hispanic community in America.
Our theme this year is "Comunidad. Together We Progress. Together We Shine," which celebrates the strength, resilience and warmth of the Hispanic community, and their outstanding contribution to the growth of our company and the U.S. We recognize Latinos as a driving force behind U.S. progress as they continue to rise and move forward, one community at a time, towards their American dream.
Over the years we have taken great pride in supporting Hispanic progress through education, social impact and relief efforts. We have been a longstanding partner of the Hispanic Scholarship Fund for more than 20 years, helping to fund education for Latinx students with more than $5 million in scholarship commitments. We have also leveraged our partnerships with nonprofit organizations like United Way, Matthew 25 Ministries and Feeding America to extend their services and support to Latino communities throughout the country. Most recently, we provided donations of essential products and Personal Protective Equipment (PPE) to Hispanic communities disproportionately impacted by the pandemic. Learn how we've partnered to support communities.
Our new campaign, "Powering Progress," delivers a powerful message about P&G's commitment to addressing negative and stereotypical portrayal of Hispanics in America and empowering Latino communities to continue progressing. The film was created with the help of Hispanic creative agency ALMA and is also available in Spanish.
As part of our commitment to the Hispanic community, P&G and its brands Always, Tampax, Vicks, Old Spice, Crest and Oral-B continue to broaden its partnership with the non-profit advocacy organization, We Are All Human, and their platform for growth, Hispanic Star. We are joining forces with Hispanic Star and other key partners including Major League Soccer (MLS) and Federación Mexicana de Futbol, Poderistas, Univision, Hispanic Chamber of Cincinnati, and other community based organizations to develop and extend tailored programs that support Latino communities through better education, better jobs, better healthcare and more gender equality. Learn about our partnership with Hispanic Star.
Initiatives include the Always School Program that teaches 5th and 7th grade girls' confidence building skills and provides them with resources to help them understand and cope with the changes they will go through during puberty. Capitanes del Futuro, a youth development program dedicated to improving representation of Latinx youth in soccer, and provide emerging leaders with environments that promote growth and achievement. Nurse Heroes, an initiative that looks to create a future without a shortage of nurses in the workforce, while creating upward mobility opportunities for Latinas.
Join us at Hispanic Star's second annual Hispanic Heritage Month Opening Ceremony on September 15 to celebrate and recognize the contributions of Hispanic employees, consumers, and community members. You can register at https://hispanicstar.org/hispanic-heritage-month/.
For more information on how we're celebrating Hispanic Heritage Month 2021 make sure to check out P&G on Instagram @proctergamble and Twitter @ProcterGamble.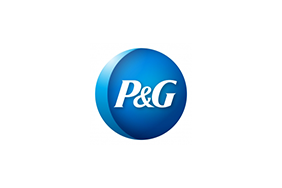 P&G
P&G
P&G defines our commitment to sustainable development as "ensuring a better quality of life for everyone, now and for generations to come." We have a long heritage as a sustainability leader and we remain committed to improving consumers' lives through P&G brands and by contributing to the sustainability of our planet and the communities in which we live and work.
More from P&G