Published 09-20-21
Submitted by Verizon

Aimed at driving meaningful social change through leading-edge technologies, such as 5G, MEC, AI and XR, the Verizon Forward for Good Accelerator has one mission: To leave the world better than we found it. 
First launched in April and in partnership with innovation agency Alley, the Verizon Forward for Good Accelerator is a startup accelerator program for innovators using next-generation technology to solve for specific social impact issues. 
Now through November 1, the program is accepting applications from startups for their second cohort, focused on Disability Innovation, to help scale technology solutions that will empower individuals with disabilities to live more independent lives and/or remove barriers for those with disabilities. 
While unlocking opportunities through the power of technology is key, a critical component of startups applying to the Disability Innovation cohort should be "designing with and not for." Startups applying should be founded by people with disabilities, have authentically integrated people with disabilities into executive leadership roles, and have validated their technology solutions within the disability community.
Startups accepted into the 16-week accelerator program will receive access to a wealth of resources, including workshops, technology coaching, mentorship, networking, and $50,000 in non-dilutive funding to scale their technology solutions.
In partnership with leading disability organizations, the Verizon Forward for Good: Disability Innovation cohort will also feature speakers and mentors from the disability community, as well as offer startups further opportunity to test their technologies within the disability community.
The Verizon Forward for Good Accelerator serves as only one initiative under Citizen Verizon, the company's responsible business plan to move the world forward for all through economic, environmental and social advancement. To learn more about the Forward for Good Accelerator and to apply visit VerizonForwardForGood.com.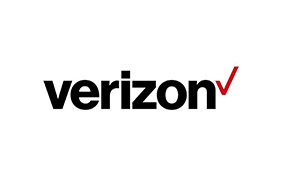 Verizon
Verizon
We are reinventing our networks around mobility, broadband & global connectivity to create a platform for long-term growth not just for us, but for America and the world.
More from Verizon