Published 09-14-21
Submitted by Bloomberg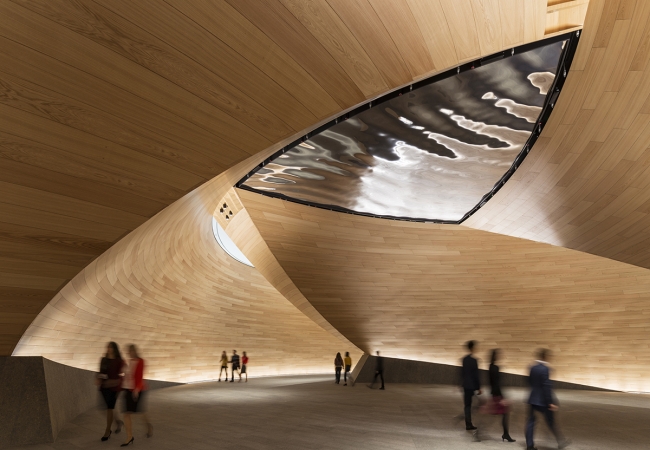 Demonstrating 'The art of the possible' in Sustainable Building Management
Originally posted on bloomberg.com.
September 14, 2021 /CSRwire/ - Our European headquarters in London has always aimed to push the boundaries of what it means to be an environmentally sustainable office. This commitment to innovation drives us to continuously evaluate the environmental performance of our London site and identify opportunities to make our operations even more sustainable, and it's reflected in our leading BREEAM environmental scores.
Having achieved the highest-possible BREEAM environmental rating at its design and construction phases, our European headquarters was recently awarded an 'Outstanding' rating for its sustainable building management and operations under the BREEAM In-Use assessment.
The BREEAM In-Use assessment evaluates how existing buildings operate sustainably and drive environmental performance through active management. It's scored against the most influential factors that affect a building's environmental impact, such as energy and water efficiency, pollution management, support to local biodiversity, and health and wellbeing benefits to occupants.
Some of the sustainable building management practices recognised by BREEAM in our In-Use assessment include the installation of more than 500 energy sub-meters to pinpoint where energy is consumed to target consumption savings; and the sub-metering of water to identify and address areas of high water use throughout the building.
Dr Shamir Ghumra, Head of Building Performance Services, BRE said: "Whole life sustainability performance is a fundamental requirement if we are to meet our climate change goals. Bloomberg has demonstrated the art of the possible with this BREEAM In-Use Outstanding rating. They have built upon the design and construction stage assessment and proven we can use our buildings in a more sustainable way. We can cite Bloomberg as a great example to spur each other on to truly build and use, better than before."
Refining the measurement tools used to understand and control our environmental performance has not only allowed us to make efficiencies across the site but to maintain wellbeing benefits, such a good in-office ventilation. Air quality is monitored extensively and maintained using a combination of mechanical and natural ventilation, which enhances airflow. And conducting a full ecology study has allowed us to identify and implement ways to improve biodiversity on our roof space, including the installation of solitary bee nests, invertebrate areas, wildflower mounds and log piles.
Beth Mazzeo, Chief Administrative Officer at Bloomberg said: "At Bloomberg, sustainability has always been at the heart of everything we do. We are committed to making tangible progress in tackling climate change by ensuring our buildings, actions and operations are considerate to the environment, and we continuously look for new ways to boost our environmental performance. It is also why we have set an ambitious companywide target to reach net zero carbon emissions by 2025."
While our 'Outstanding' BREEAM In-Use rating recognises how sustainably the office operates, we know the threat of climate change is one which requires ongoing and ambitious action. As part of our companywide sustainability ambitions and commitment to achieve net zero carbon emissions by 2025, we regularly measure our environmental impact and look for new solutions to make our operations even more sustainable.
To find out more about Bloomberg's sustainability efforts, take a look at our 2020 Impact Report.
BREEAM is a sustainability assessment method for master planning projects, infrastructure and buildings. It recognizes and reflects the value in higher performing assets across the built environment lifecycle, from new construction to in-use and refurbishment.

Bloomberg
Bloomberg
Bloomberg delivers business and markets news, data, analysis, and video to the world, featuring stories from Businessweek and Bloomberg News.
More from Bloomberg