Published 09-15-21
Submitted by Taproot Foundation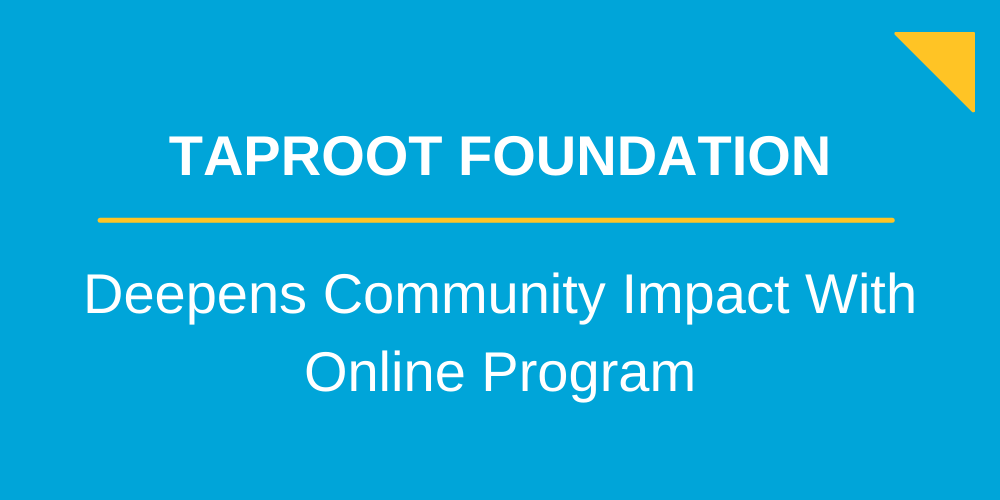 Taproot Foundation Deepens Community Impact With Online Program
September 15, 2021 /CSRwire/ - Taproot Foundation was founded on a core belief: that greater change can be achieved in the world when we help to strengthen the organizations that are tackling society's greatest challenges. After two decades of learning, growing, and adapting to serve nonprofits, we are now poised to have a greater impact than ever before.
Taproot Plus, our online program, connects over 5,500 nonprofits with a global network of over 85,000 people looking to lend their professional skills. This innovative virtual program will propel us into a future where nonprofits anywhere can find free, high-quality, virtual support from a global network of volunteers ready to do the work. And the best part? It's all free, with zero cost to nonprofits. We've built an expansive network of talented volunteers and innovative tools to find the right volunteer for a nonprofit's needs! It's never been more apparent that a critical part of our work moving forward must be to close the resource gap for all nonprofits. Will you join us?
About the Taproot Foundation
Taproot Foundation, a U.S. based nonprofit, connects nonprofits and social change organizations with passionate, skilled volunteers who share their expertise pro bono. Taproot is creating a world where organizations dedicated to social change have full access—through pro bono service—to the marketing, strategy, HR, and IT resources they need to be most effective. Since 2001, Taproot's skilled volunteers have served over 8,400 social change organizations providing more than 1.8 million hours of service worth over $260 million in value. Taproot has offices in New York City, Chicago, San Francisco, and Los Angeles, and co-founded a network of global pro bono providers in over 30 countries around the world. www.taprootfoundation.org @taprootfound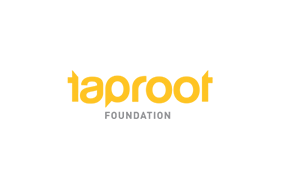 Taproot Foundation
Taproot Foundation
The Taproot Foundation is the provider of pro bono services to the nonprofit sector. It works to engage the country's millions of business professionals in pro bono service, building the infrastructure of organizations we rely on to strengthen and support our communities. Their pro bono model leverages the best practices of leading professional services companies to deliver reliable and quality marketing, human resources and technology services using corporate employees. Since 2002, the Taproot Foundation has recruited over 3,500 business professionals to awarded over $12 million in pro bono services to nonprofits in New York, Chicago and the San Francisco Bay Area.
More from Taproot Foundation