Published 09-08-21
Submitted by GoDaddy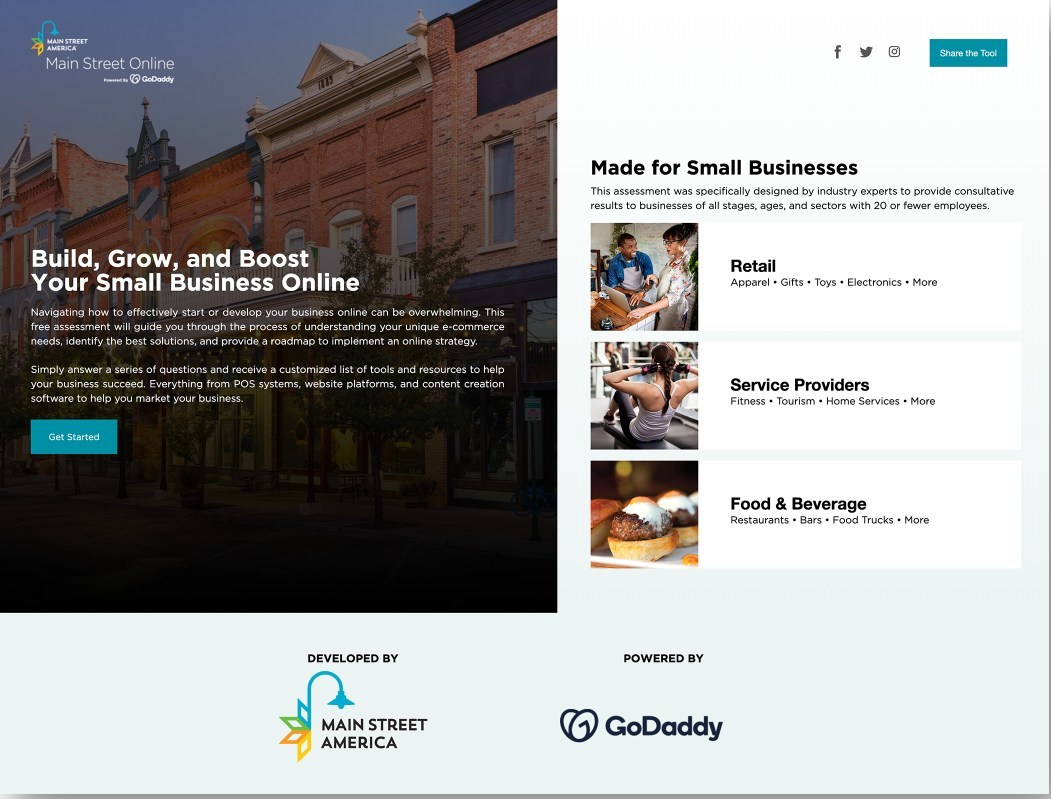 GoDaddy, the company empowering everyday entrepreneurs around the world by providing all of the help and tools to succeed online, has partnered with Main Street America (MSA), an organization dedicated to the revitalization of older and historic commercial districts to build vibrant neighborhoods and thriving economies, for the launch of Main Street Online, a new tool to help businesses grow and strengthen their online and e-commerce capabilities.
Main Street Online assesses the unique needs of individual small businesses through a series of questions and offers customized guidance for implementing and maximizing solutions to improve their digital presence.
The tool was conceived after MSA's survey of nearly 6,000 small business owners in the spring of April revealed that nearly 67 percent had no e-commerce component to their business. Of the one-third that did have e-commerce sales, all indicated that it made up less than 25 percent of their sales volume. Extrapolated out, of the nearly 2.6 million retail businesses with less than 20 employees, more than 1.7 million businesses are in need of an e-commerce sales channel in order to survive during and post-COVID. When asked about technical assistance needs, survey participants identified e-commerce assistance as a top priority.
Main Street Online is free and was designed specifically for both new and mature small businesses with 20 or fewer employees in the retail, service, and food and beverage sectors. After business owners complete the survey, they receive customized results on everything from POS systems, website platforms, and content creation software to help market their business.
To learn more, visit mainstreetonlinetool.org.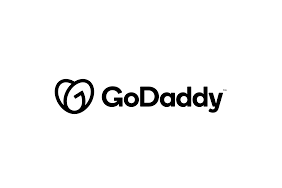 GoDaddy
GoDaddy
GoDaddy is empowering everyday entrepreneurs around the world by providing all of the help and tools to succeed online. GoDaddy is the place people come to name their idea, build a professional website, attract customers, sell their products and services, and manage their work. Our mission is to give our customers the tools, insights and the people to transform their ideas and personal initiative into success. To learn more about the company, visit www.GoDaddy.com.
GoDaddy focuses on making opportunity more inclusive for all in the communities where we work, live and play across the globe. We rally behind inclusive entrepreneurship and other critical local needs that empower people to succeed through philanthropic and in-kind donations, volunteerism, strategic partnerships and advocacy.
Empower by GoDaddy is GoDaddy's global community and philanthropic program equipping entrepreneurs in underserved communities with training, tools and peer networks to accelerate their journeys. GoDaddy rallies behind entrepreneurs in underserved communities by building their confidence and skills to strengthen their small business' digital presence.  Entrepreneurs engage in customized learning experiences, work 1-1 with GoDaddy volunteer coaches and local mentors, and gain access to wrap-around services, in-kind products and networks boosting their small businesses success.
More from GoDaddy