Published 09-08-21
Submitted by Enbridge Inc.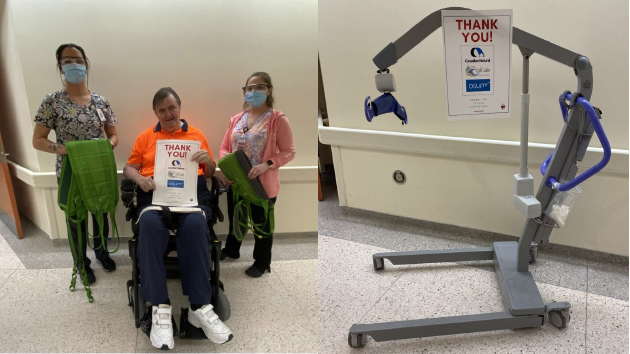 Bring in top-notch medical equipment, and health care professionals will follow, no matter how rural the community.
That's the thinking behind Hearts for Healthcare (H4H), a not-for-profit organization based in the small city of Cold Lake in northeastern Alberta.
The organization raises funds from community donations to purchase medical equipment and upgrade facilities to enhance health care for the city's 15,000 residents.
"Updated equipment and upgrades to health facilities help with recruitment and retention of our health care professionals," explains Kari Leiper, executive director of H4H. "They know they have community support."
Thanks to the generosity of the community, patients and medical staff at a local long-term care facility had an easier time during COVID-19, Leiper says.
H4H purchased a lift with 31 slings for each resident in the facility. "Due to COVID, there was an increase in infection control standards and with personalized slings, staff are able to reduce wait times for residents when assisting with daily activities like baths and exercise," says Leiper. "Each patient had their own sling, which enhanced their care."
H4H receives funding requests every year from medical facilities in Cold Lake, including the Cold Lake Healthcare Centre, Cold Lake Primary Care and Cold Lake Community Health Services.
The equipment requested in 2021 includes wheelchairs and walkers from Allied Health for patients who utilize a pool of equipment for their recovery. In addition, the Hospital and the PCN requested infusion pumps to help administer specialized medication.
"These pumps will allow patients to receive their medication injections safely and efficiently. It will minimize wait times and backlog and reduce stress on the ER and staff," Leiper notes.
Financial support for this equipment comes from individuals, small businesses and corporate organizations. As part of our commitment to improve quality of life in communities near our operations, Enbridge contributed $5,000 to help H4H enhance rural health care for patients and staff.
"We are so thankful to our donors," Leiper says. "With the support of the community, we can support health care professionals with the equipment they need to continue to offer exceptional care."
Every donation H4H receives, no matter the size, is worthy of celebration because it represents the coming together of the community, says Leiper.
"We all work together. We can show everyone how important these initiatives are to our community and hopefully get their support as well," she says.
"After the last year-and-a-half we've had with COVID, let's celebrate our successes and be inspired by the coming together of our community."
(TOP PHOTOS: Hearts for Healthcare was able to purchase a lift with 31 slings for each resident at a Cold Lake, AB long-term care facility for COVID-19 protocols. Each patient had their own sling, which enhanced their care.)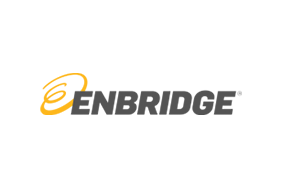 Enbridge Inc.
Enbridge Inc.
Enbridge's vision is to be the leading energy delivery company in North America. We deliver the energy people need and want—to heat their homes, to keep their lights on, to keep them mobile and connected.
We operate across North America, fueling the economy and people's quality of life. We move about 25% of the crude oil produced in North America, we transport nearly 20% of the natural gas consumed in the U.S., and we operate North America's third-largest natural gas utility by consumer count. Enbridge was an early investor in renewable energy, and we have a growing offshore wind portfolio.
We work collaboratively every day to provide safe, reliable energy. Enbridge connects energy supply with growing markets in North America through our three core businesses:
Enbridge was named to the Thomson Reuters Top 100 Global Energy Leaders in 2018; we were selected to Bloomberg's 2019 and 2020 Gender Equality Index; and we have been ranked among the Best 50 Corporate Citizens in Canada for 18 years running, through 2020.
Enbridge Inc. is headquartered in Calgary, Canada. We have a workforce of about 13,000 people, primarily in Canada and the United States. Enbridge (ENB) is traded on the New York and Toronto stock exchanges.
More from Enbridge Inc.