Published 09-08-21
Submitted by Vinyl Sustainability Council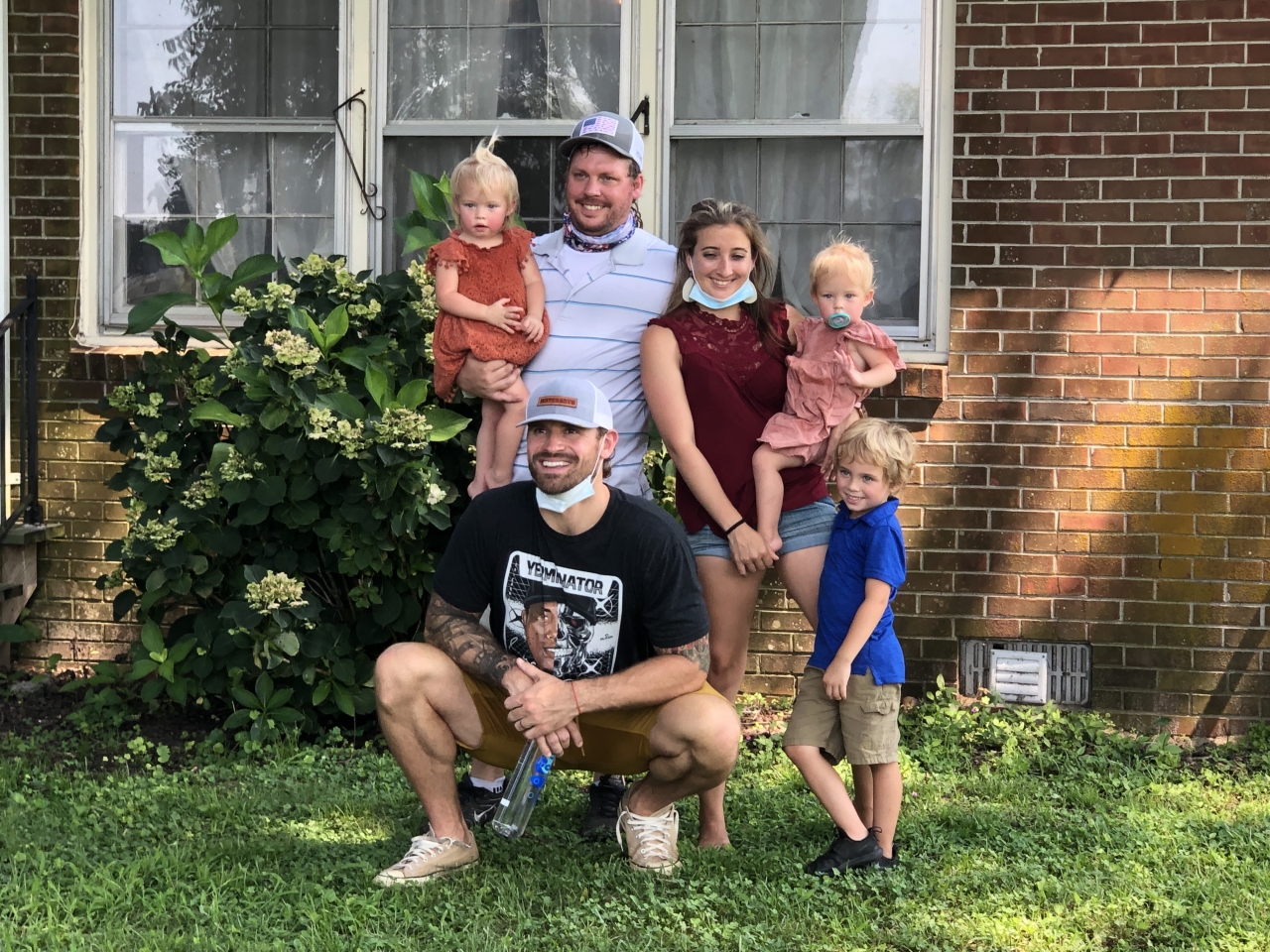 WASHINGTON, September 8, 2021 /CSRwire/ - The Vinyl Institute (VI), the U.S. trade association representing manufacturers of vinyl, vinyl chloride monomer (VCM), additives, and modifiers, recently partnered with the Water Well Trust (WWT) to provide safe drinking water to a local family in Smithfield, Virginia. The Vande Brakes, a family of five, received a donated water well system, including equipment, well drilling, and installation.
WWT is a national nonprofit providing clean water supply to American families. This was the fifth joint project for the WWT and Hometown H20, a united effort between Chris Long and his foundation's Waterboys initiative and Xylem Inc.'s Watermark to address domestic water scarcity issues. This was the VI's first time partnering with the organizations.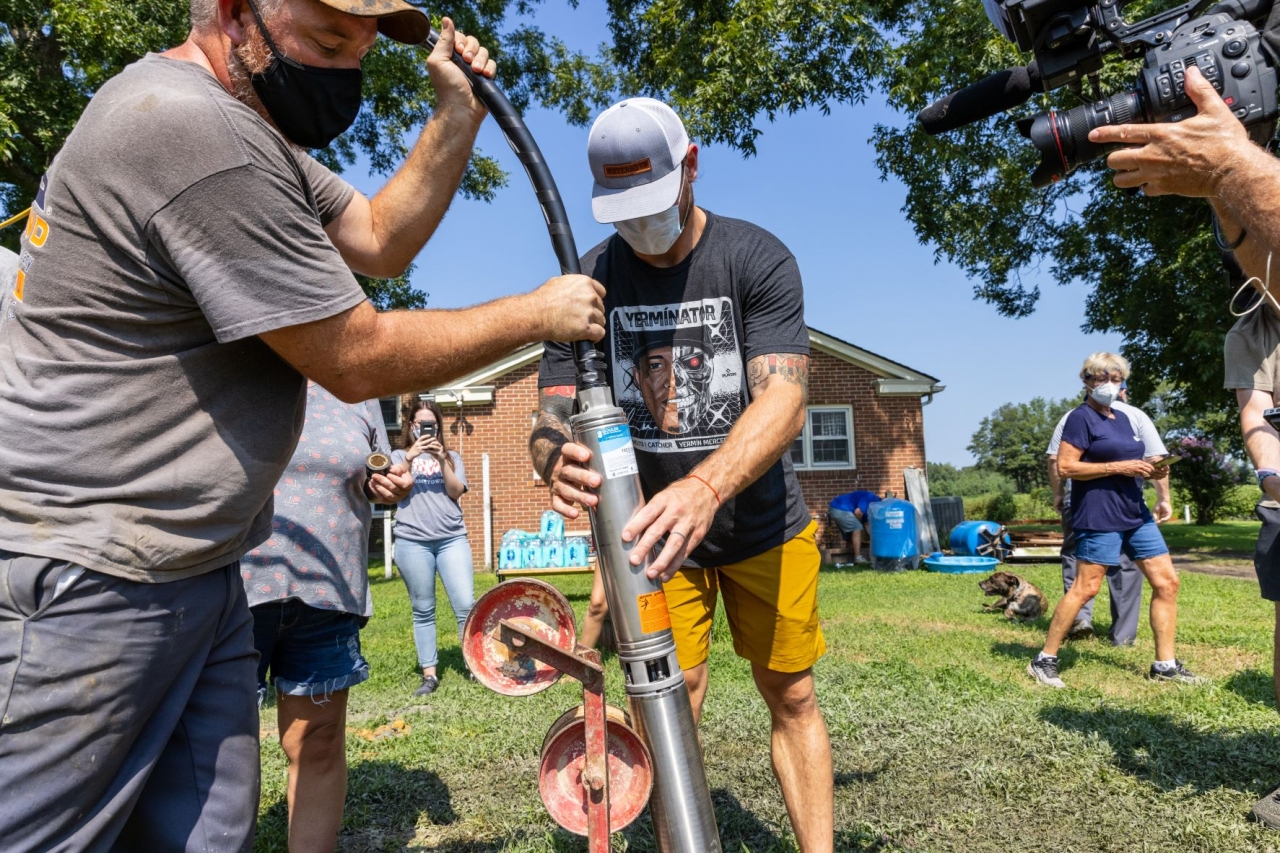 The Vande Brakes originally contacted WWT in April 2021 after the water from their shallow well turned cloudy and brown. They were also concerned about pesticide runoff from farm fields that surround their home, especially since they have three children under the age of five.
"Having access to clean water for my family has been the best blessing we could have asked for. Clean water free from chemicals and unsafe substances for my children to bathe and cook with takes away a huge daily stress," said Jordan Vande Brake.  "Before God blessed us with these wonderful people to help us get clear, clean water, we had to note if we had enough bottled water to do the daily necessities. If not, we had to purchase gallons of water to cook, drink, clean, and make ice. The new well has allowed us to be a healthier family, drinking more water than before. Having drinkable water has changed our lives in every aspect and we are eternally grateful!"
Creason Well Drilling of Zuni, Virginia, was the contractor for the job. The VI contributed funds to cover the cost of PVC pipe for the 400' deep well. And in addition to the new well, volunteers also built a new swing set for the children, created a new well house for the pressure tank, and also painted the family's barn.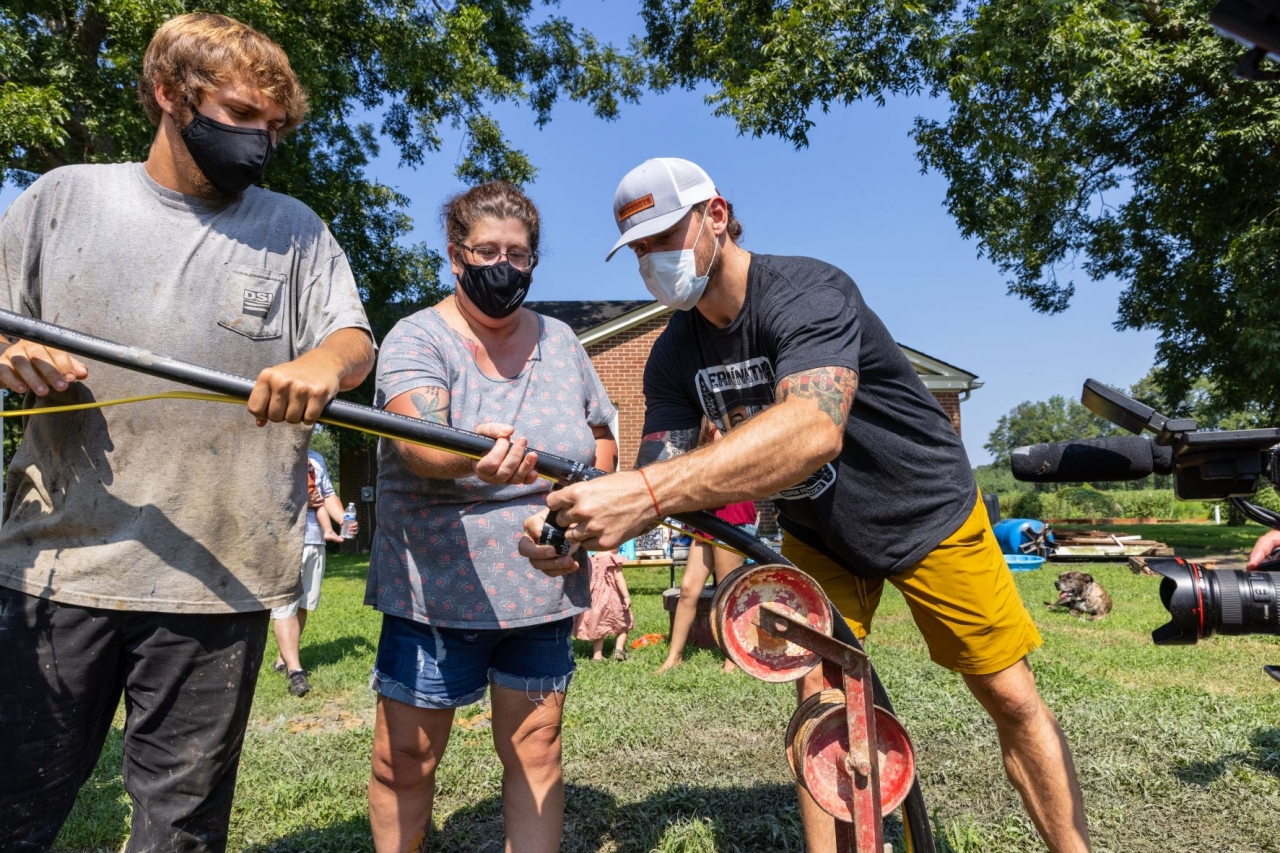 "We're honored to have had the opportunity to partner with these organizations on their incredible mission to bring clean drinking water to Americans in need," said Ned Monroe, VI President/CEO. "PVC pipe has a service life of 100+ years, so this well should last the Vande Brakes long into the future. And because PVC non-corrosive, the Vande Brakes also won't have to worry about harmful chemicals leaching into their water supply."
###
About the Vinyl Institute
The Vinyl Institute (VI), founded in 1982, is a U.S. trade association representing the leading manufacturers of vinyl, vinyl chloride monomer, vinyl additives, and modifiers. The VI works on behalf of its members to promote the benefits of the world's most versatile plastic, used to make everything from PVC piping to flooring, roofing and vinyl siding. The vinyl industry in the United States employs over 350,000 highly skilled employees at nearly 3,000 facilities and generates an economic value of $54 billion. For more information, visit vinylinfo.org.
About the Water Well Trust
The Water Well Trust (WWT) is a 501(c)3 organization created by the Water Systems Council to provide a clean water supply to American families living without access to a precious resource most of us take for granted. The WWT and its partners build wells for low-income families nationwide that need safe drinking water. For more information, visit waterwelltrust.org.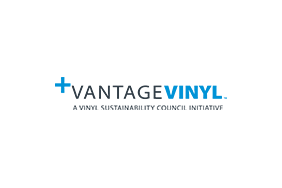 Vinyl Sustainability Council
Vinyl Sustainability Council
The Vinyl Sustainability Council (VSC) is a voluntary organization that is taking a leadership role in bringing the industry together to advance sustainable performance throughout the vinyl value chain. Based on a stakeholder materiality assessment, the VSC focuses its efforts in three impact categories identified by industry stakeholders: Landfill Diversion, Health and Safety and Emissions. Together VSC members are establishing baselines and determining goals to track and report on the vinyl industry's progress.
The VSC launched +Vantage Vinyl, the US industry's first-ever sustainability brand that verifies VSC member companies that are making sustainability advancements within each of the impact categories. +Vantage Vinyl verified companies are verified by an independent third-party and are award the use of the +Vantage Vinyl mark to signify they are contributing to the industry goals and reporting their progress on an annual basis.
VSC membership includes, and is open to, companies and organization throughout the viny/PVC value chain including: resin, compound and additive manufacturers, vinyl product manufacturers, extruders, recyclers, equipment manufacturers, distributors, and retailers.
More from Vinyl Sustainability Council