Published 09-22-21
Submitted by Bayer

Mitigating Climate Change: A Carbon Zero Future for Agriculture
With our partners, we're promoting tools and strategies that help growers increase their resilience to extreme weather brought about by climate change and reduce their own GHG emissions, all while growing healthy and sustainable crops. Of course, there is no one-size-fits-all in agriculture, and when it comes to reducing emissions and ensuring healthy harvests and increased yields, growers need a diverse toolbox to deploy what's best for their fields and conditions. To achieve our commitment, we will focus on:
Ensuring better soil management with tools and practices such as:
No-till farming: by not tilling the soil, soil health improves, allowing it to better store carbon, nutrients, and water; and by not disturbing the soil, the carbon captured remains in the ground
Crop protection: crop protection technologies, including biologics, are important to preserving and enhancing yield potential of crops and help the implementation of climate-smart practices such as no-till farming or cover crops
Breeding technology: innovative crop genetics require less inputs like fertilizer and crop protection agents and allow growers to pursue no- and low-till farming
Enabling precision application of inputs including:
Digital tools: data-driven tools ensure proper seed placement and that the right amount of fertilizers and crop protection is applied in the right place at the right time, preventing over-fertilization while also requiring fewer tractor passes in the field
Water use: precision irrigation systems improve energy use and reduce the amount of water used on crops
Equipping and rewarding growers to capture carbon from the atmosphere with solutions such as:
Cover crops: selected crops planted off season in fields maximizes the amount of carbon that stays in the soil, preventing it from being released into the atmosphere while also enriching with nutrients potentially reducing the need for fertilizer
Dry seeding of rice: a technique that reduces methane emissions from flooded rice paddies
Bayer Carbon Initiative: already launched in the U.S. and Brazil, this innovative, science-based and collaborative pilot program helps growers generate revenue for adopting specific climater-smart practices--such as no-till farming and the use of cover crops
In addition, we'll be exploring the impact of these levers on a variety of key cropping systems to better understand the effects they have on GHG emissions while also looking for opportunities to integrate sustainability into our R&D pipeline.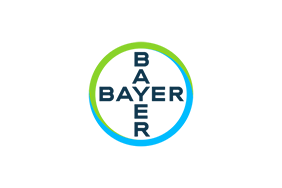 Bayer
Bayer
Bayer: Science For A Better Life
Bayer is a global enterprise with core competencies in the Life Science fields of health care and agriculture. Its products and services are designed to benefit people and improve their quality of life. At the same time, the Group aims to create value through innovation, growth and high earning power. Bayer is committed to the principles of sustainable development and to its social and ethical responsibilities as a corporate citizen. In fiscal 2015, the Group employed around 117,000 people and had sales of EUR 46.3 billion. Capital expenditures amounted to EUR 2.6 billion, R&D expenses to EUR 4.3billion. These figures include those for the high-tech polymers business, which was floated on the stock market as an independent company named Covestro on October 6, 2015. For more information, go to www.bayer.com.
More from Bayer