Published 09-03-21
Submitted by AEG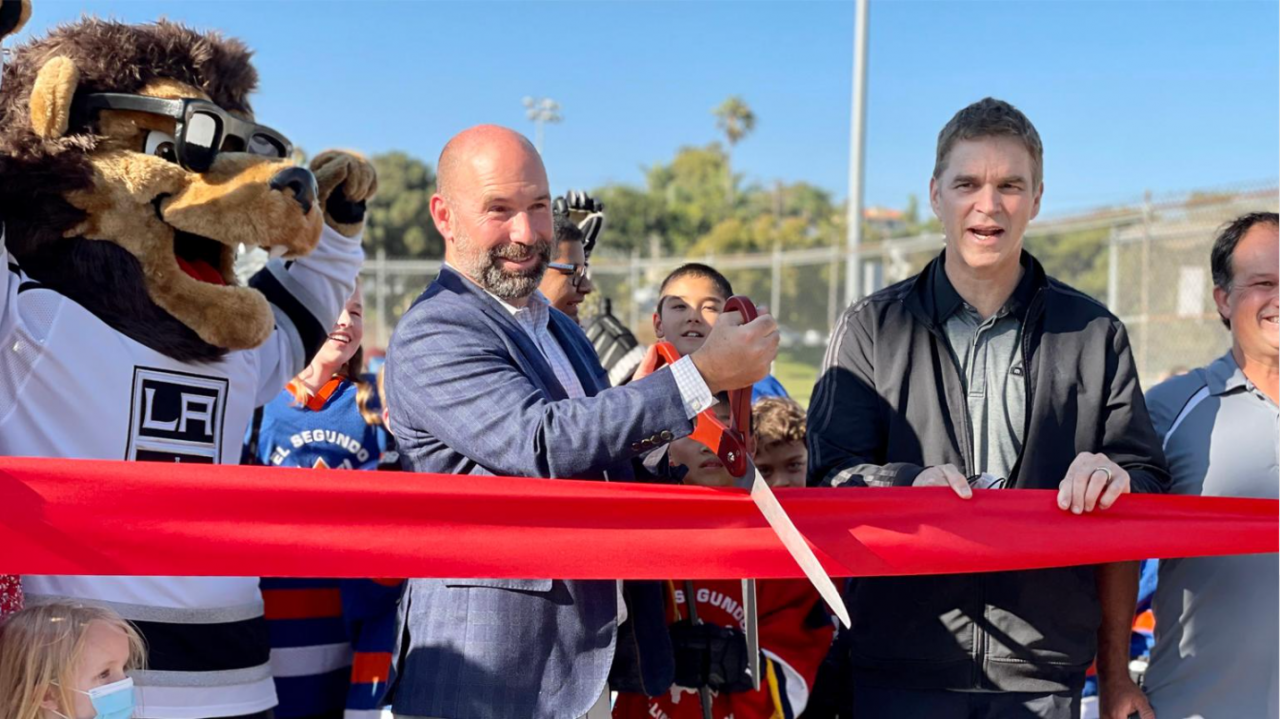 AEG's LA Kings and the City of El Segundo recently celebrated the completion of the city's roller hockey rink renovation project, made possible through the LA Kings support and $75,000 donation, with a ribbon cutting ceremony and youth hockey clinic hosted by the El Segundo Inline Hockey Association on Aug. 26.
LA Kings President and Hockey Hall of Famer Luc Robitaille and LA Kings Chief Operating Officer Kelly Cheeseman joined El Segundo Mayor Pro Tem Chris Pimentel, Jeff Tiddens, president of the El Segundo Inline Hockey Association at the rink to celebrate the opening.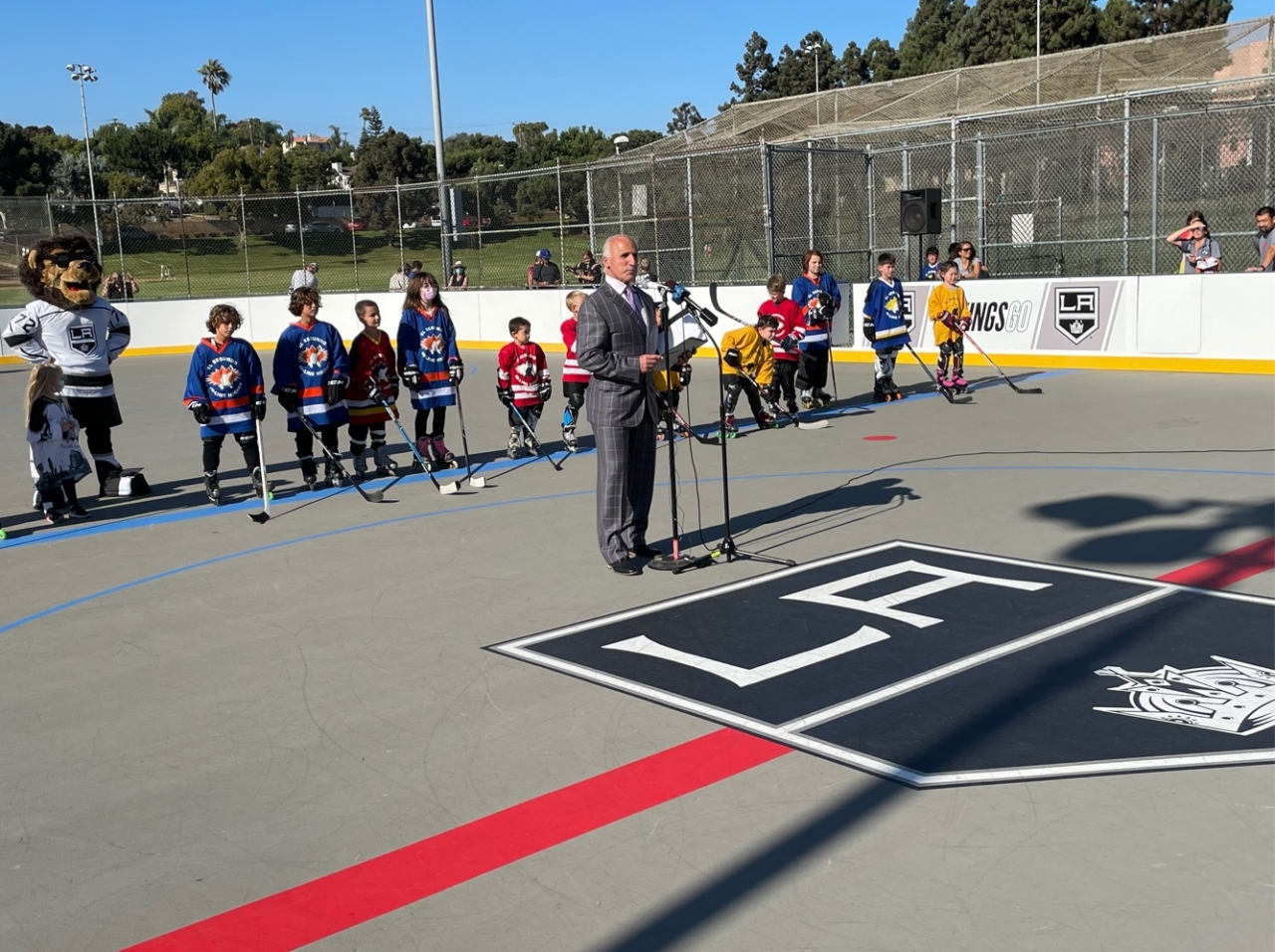 "The focus of the LA Kings is on growing the game of hockey and making a meaningful impact in our community," said Kings President and Hockey Hall of Famer Luc Robitaille. "Having as many ice rinks and in-line roller hockey rinks available to the community will benefit athletes of all ages and do just that."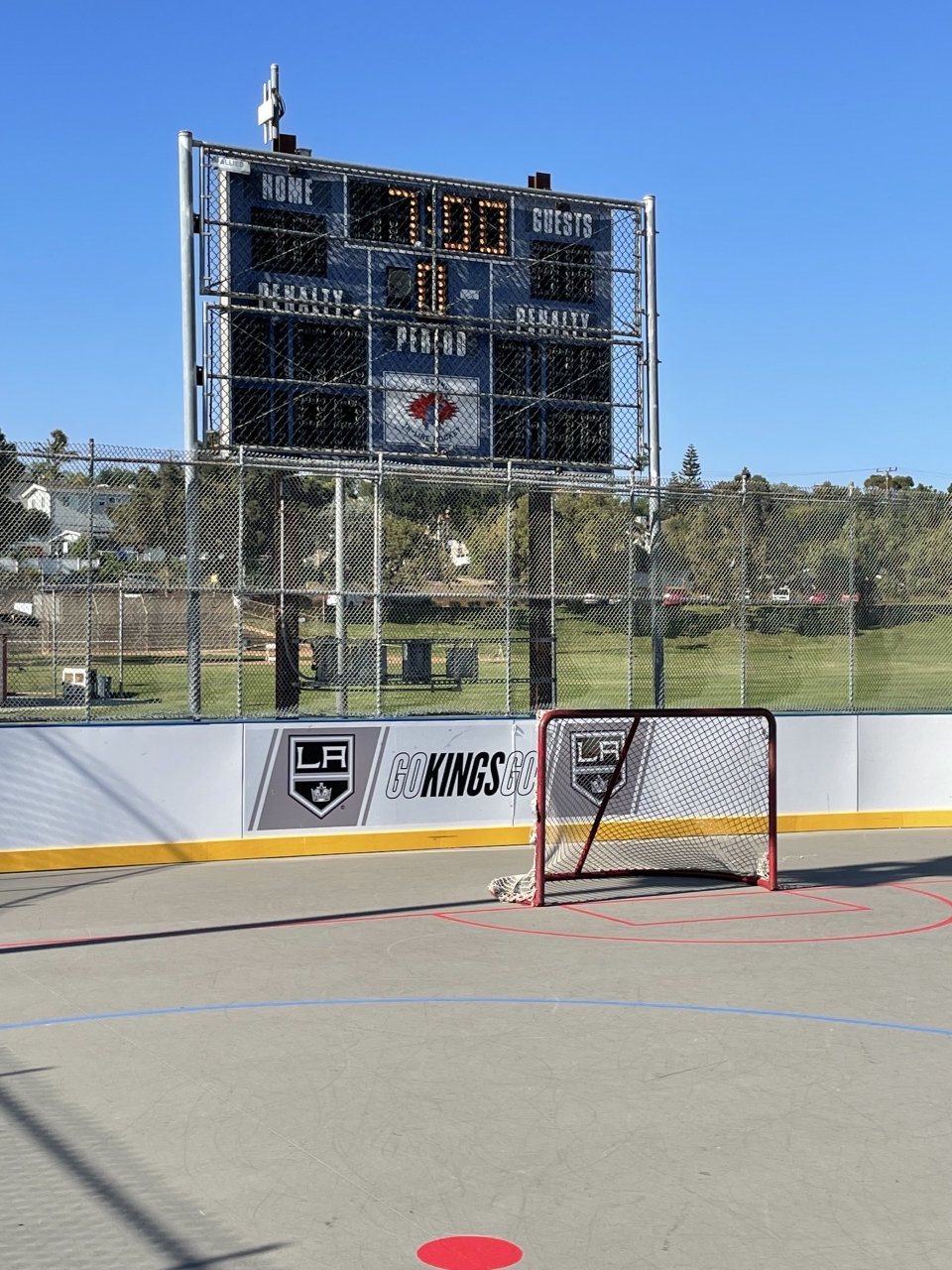 "We are especially proud to be involved with this rink in El Segundo as it just a mile away from our home and training facility, the Toyota Sports Performance Center," said Robitaille.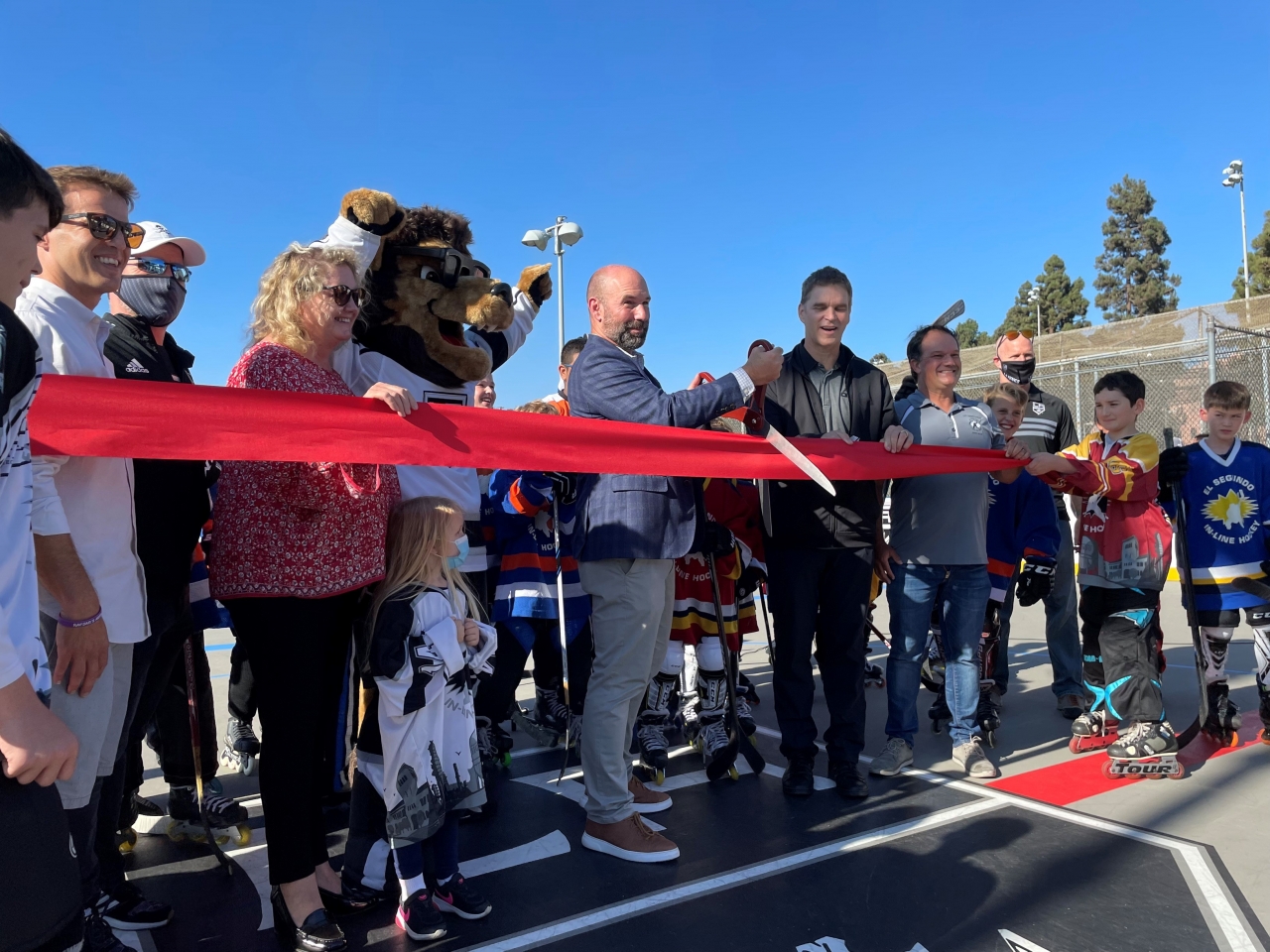 Originally built in 1997 at Recreation Park to accommodate the fast-growing sport of roller hockey, the city and Kings officially teamed up in 2019 to make the many needed improvements to the rink, including: removal and replacement of dasher boards, kickplates, topsills, concrete rink surface repairs and treatment, striping and LA Kings sports graphics.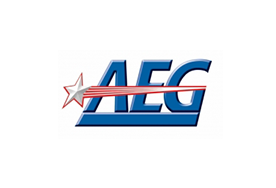 AEG
AEG
Headquartered in Los Angeles, California, AEG is the world's leading sports and live entertainment company. With offices on five continents, AEG operates in the following business segments: AEG Facilities, which with its affiliates owns, manages or consults with more than 120 preeminent venues around the world including The O2 Arena, the Sprint Center and the Mercedes-Benz Arenas;   AEG Presents, one of the largest live music companies in the world dedicated to producing and promoting global and regional concert tours, music and special events and world-renowned festivals; AEG Sports, the world's largest operator of sports franchises and high-profile sporting events;   AEG Global Partnerships, which oversees worldwide sales and servicing of sponsorships including naming rights, premium seating and other strategic partnerships; and AEG Real Estate, which develops world-class venues and  sports and entertainment districts like STAPLES Center and L.A. LIVE. Through its worldwide network of venues, portfolio of powerful sports and music brands, AXS.com ticketing platform, AXS cable television channel and its integrated entertainment districts, AEG entertains more than 100 million guests annually. More information about AEG can be found at www.aegworldwide.com.
More from AEG