Published 09-15-21
Submitted by Whirlpool Corporation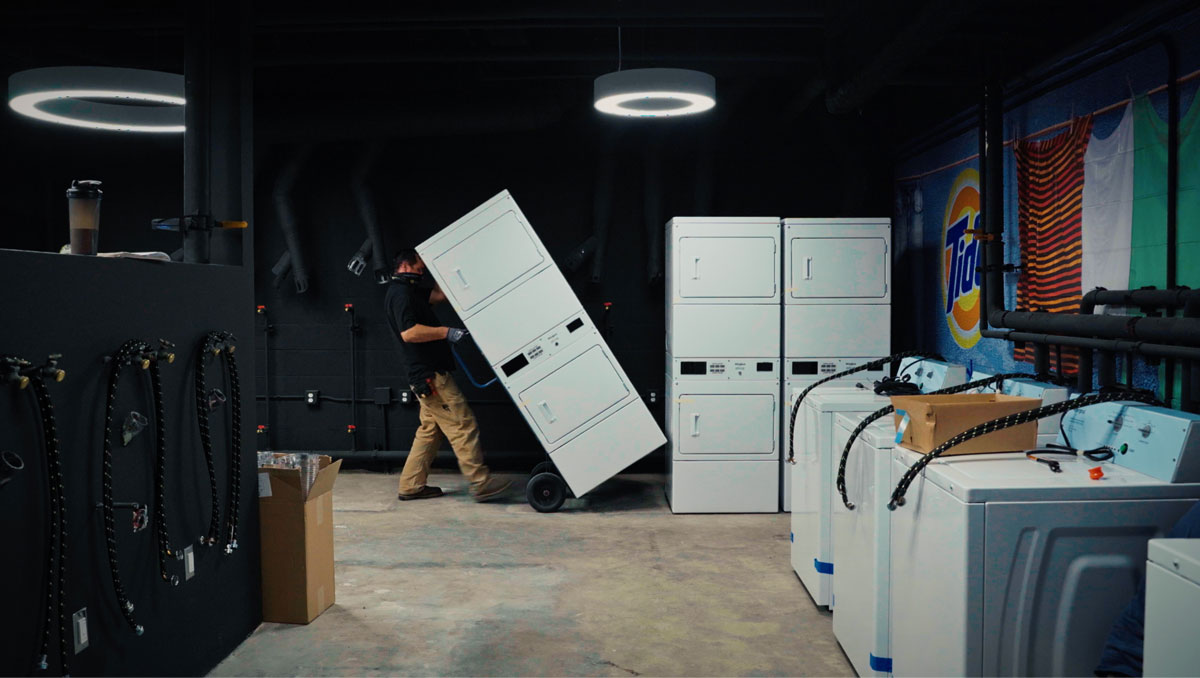 Whirlpool Brand Featured in The Tent Mender, a Profoundly Moving Documentary Series on People Experiencing Homelessness in Los Angeles
Hand Made Productions recently announced the release of a limited three-part series, The Tent Mender, a documentary film spotlighting people experiencing homelessness, which features laundry. Filmed entirely in the heart of LA's "Skid Row District," the series introduces raw, inspirational, and true stories, and is available to stream now on IMDb TV, Amazon's free streaming service.
Founded in 1914, The Midnight Mission in Los Angeles offers paths to self-sufficiency to men, women, and children who have lost direction. Hand Made Productions partnered with P&G to bring the story to life, ultimately creating the first permanent Tide Loads of Hope laundry room within the Midnight Mission.
The new laundry room was built in partnership with the support of who took the initiative to act as a force of good. Whirlpool brand provided multiple laundry machines to complete the space, while Gensler Architecture and Clark construction helped in designing and building out the renovation. According to Laura Fletty, Communications Manager for Whirlpool brand, "It was an honor for Whirlpool brand to support The Midnight Mission and be featured in The Tent Mender. Helping provide the Midnight Mission's residents with access to one of the most basic needs we often take for granted – clean clothing and bedding – was a natural complement to Whirlpool brand's commitment to improving how families and communities give and get the care they need."
The film is directed by filmmaker and founder of Hand Made Productions, Laura Hand, and voiced by Emmy-award-winning, acclaimed actor and humanitarian Peter Coyote.
"The Tent Mender is a fictional character whose story of service to others helps him find redemption. Through his journey of self-discovery, we experience an intimate look that helps us see the humanity in all of us," said filmmaker Laura Hand.
The main subjects in the series share their personal and candid testimony illustrating hardship, but also hope. "One of the things that interested me about this project was the deeper meaning of The Tent Mender," said Coyote. "The Tent Mender is a metaphor for mending life. And if he can do that, there's always some way we can be helpful."
The Tent Mender can now be streamed via IMDb TV, Amazon's free streaming service.
IMDb TV, Amazon's free streaming service, is available as an app on Fire TV and a free Channel within the Prime Video and IMDb apps across hundreds of devices. IMDb TV is also available as an app on third-party devices, including Roku, Xbox One, Xbox Series X|S, Sony Android TV devices, Chromecast with Google TV, LG Smart TVs, PlayStation 4 consoles, NVIDIA Shield, and TiVo Stream 4K.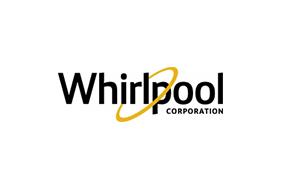 Whirlpool Corporation
Whirlpool Corporation
About Whirlpool Corporation: 
Whirlpool Corporation (NYSE: WHR) is committed to being the best global kitchen and laundry company, in constant pursuit of improving life at home. In an increasingly digital world, the company is driving purposeful innovation to meet the evolving needs of consumers through its iconic brand portfolio, including Whirlpool, KitchenAid, Maytag, Consul, Brastemp, Amana, Bauknecht, JennAir, Indesit and Yummly. In 2021, the company reported approximately $22 billion in annual sales, 69,000 employees and 54 manufacturing and technology research centers. Additional information about the company can be found at WhirlpoolCorp.com.
More from Whirlpool Corporation