Published 09-01-21
Submitted by Keysight Technologies
Keysight Technologies | Circular Economy Brief
A circular economy is based on the principles of designing out waste and pollution, keeping products and materials in use, and regenerating natural systems.
It's not just about waste management
A circular economy favors activities that preserve value in the form of energy, labor and materials. This means designing for long-lasting use, reuse, remanufacturing, and recycling to keep products, components, and materials circulating in the economy.
Keysight's contributions
Keysight's main contribution to a Circular Economy is assuring our solutions are designed and produced to support an extensive use phase, of up to 40 years active service; supported by our calibration, repair and remarketing services.
Relating our Business activities into the Circular Economy model
Additional resources: Keysight Corporate Social Responsibility (CSR) website.
1 Eurostat: WEEE Data 2017 – Monitoring and Control percentage of all EEE placed on the market in 2017 was 1.93%. The Test and Measurement Coalition has estimated the total contribution for the Industrial Monitoring and Control sector to be 0.20%.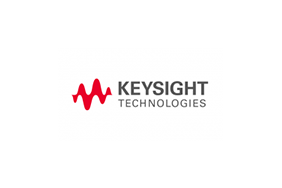 Keysight Technologies
Keysight Technologies
Keysight Technologies, Inc. (NYSE: KEYS) is a leading technology company that helps enterprises, service providers and governments accelerate innovation to connect and secure the world. Keysight's solutions optimize networks and bring electronic products to market faster and at a lower cost with offerings from design simulation, to prototype validation, to manufacturing test, to optimization in networks and cloud environments.
More from Keysight Technologies