Published 09-01-21
Submitted by NortonLifeLock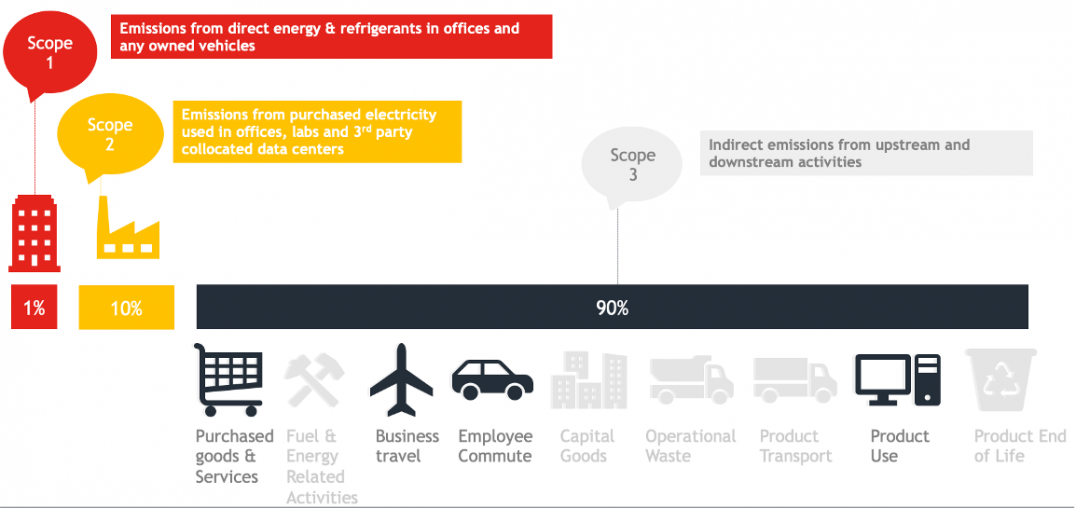 Protecting our planet is key to ensuring a safe and sustainable future. We call this work environmental stewardship, and our relaunched program focuses on efforts across the following pillars: climate and energy; sustainable products; supply chain; engagement; and reporting. This post is the last in a three-part series. Read about our engagement efforts here and our product and supply chain efforts here.
By Amanda Davis | Sr. Manager, CR and Environment
To be an environmentally responsible business, we need to focus on reducing greenhouse gas (GHG) emissions from our operations. Our operations include the buildings where our employees work, which use energy in the form of lighting, heating and cooling, and to power office equipment. We also have data centers that run on electricity, and employees that travel for work (following COVID-safe travel guidelines), all of which create GHG emissions. 
In order to begin reducing our emissions, we needed to measure our footprint. In FY20, we collaborated with our Workplace and IT teams to establish a GHG inventory. This important measurement process considered our energy use and associated emissions across our offices, data centers, and from business travel. 
Based on this work, we established our GHG baseline using FY21 data and expanded our inventory to include all relevant Scope 3 emissions sources. This baseline will help us measure annual progress and work toward setting science-based reduction targets.
How do we minimize GHG emissions?
As a consumer company offering mostly digital products, we have identified GHG reductions from data center and office energy use (Scope 2 emissions) and employee travel (Scope 3 emissions) to be our most immediate priorities. 
We are working with our Travel team to add sustainability aspects and metrics into the NortonLifeLock Travel Policy and are planning a series of employee communications to inform our workforce of the revised policy. Additionally, we plan to set emissions reduction goals for employee travel and for employee commuting (both part of our scope 3 emissions footprint). 
Renewable energy is also an important part of reducing global warming and in FY21, 21% of the electricity we used was from renewable sources. We also recently joined CERES, a global network of investors, companies, and nonprofits driving sustainability, and signed on in support of a federal clean electricity standard. 
We are pleased to have achieved a 52% reduction in Scope 1 and 2 GHG emissions between FY20 and FY21. This was primarily driven by a significant consolidation of our data center operations and a reduction in refrigerant losses, and office closures in response to the pandemic also contributed to the decrease. 
Thank you for reading about our reimagined environmental stewardship strategy. Our final environmental pillar, "Reporting," focuses on transparent disclosure of our environmental performance. We're excited to announce our 2021 Environmental, Social, and Governance Report will launch next week!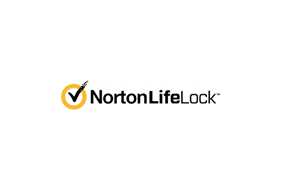 NortonLifeLock
NortonLifeLock
NortonLifeLock Inc. (NASDAQ: NLOK) is a global leader in consumer Cyber Safety. We are dedicated to helping secure the devices, identities, online privacy, and home and family needs of nearly 50 million consumers, providing them with a trusted ally in a complex digital world.
More from NortonLifeLock