Published 08-31-21
Submitted by Schneider Electric
It's official! We are a certified Great Place To Work across 6 countries in Southeast Asia with +11,000 employees! This is a proud demonstration of our continuous effort in building a great company, by providing them meaningful work with an inclusive and empowered culture.
Congratulations to our colleagues in Singapore, Malaysia, Indonesia, Philippines, Thailand, and Vietnam!
Want to learn more what gets us certified? Check out this blog: http://spr.ly/6044ytc8M
About Schneider Electric
Schneider's purpose is to empower all to make the most of our energy and resources, bridging progress and
sustainability for all. We call this Life Is On.
Our mission is to be your digital partner for Sustainability and Efficiency.
We drive digital transformation by integrating world-leading process and energy technologies, end-point to cloud connecting products, controls, software and services, across the entire lifecycle, enabling integrated company management, for homes, buildings, data centers, infrastructure and industries.
We are the most local of global companies. We are advocates of open standards and partnership ecosystems that are passionate about our shared Meaningful Purpose, Inclusive and Empowered values.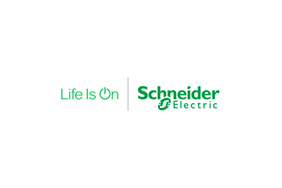 Schneider Electric
Schneider Electric
Schneider Electric is a European multinational company providing energy and automation digital solutions for efficiency and sustainability.
More from Schneider Electric