Published 09-01-21
Submitted by Tractor Supply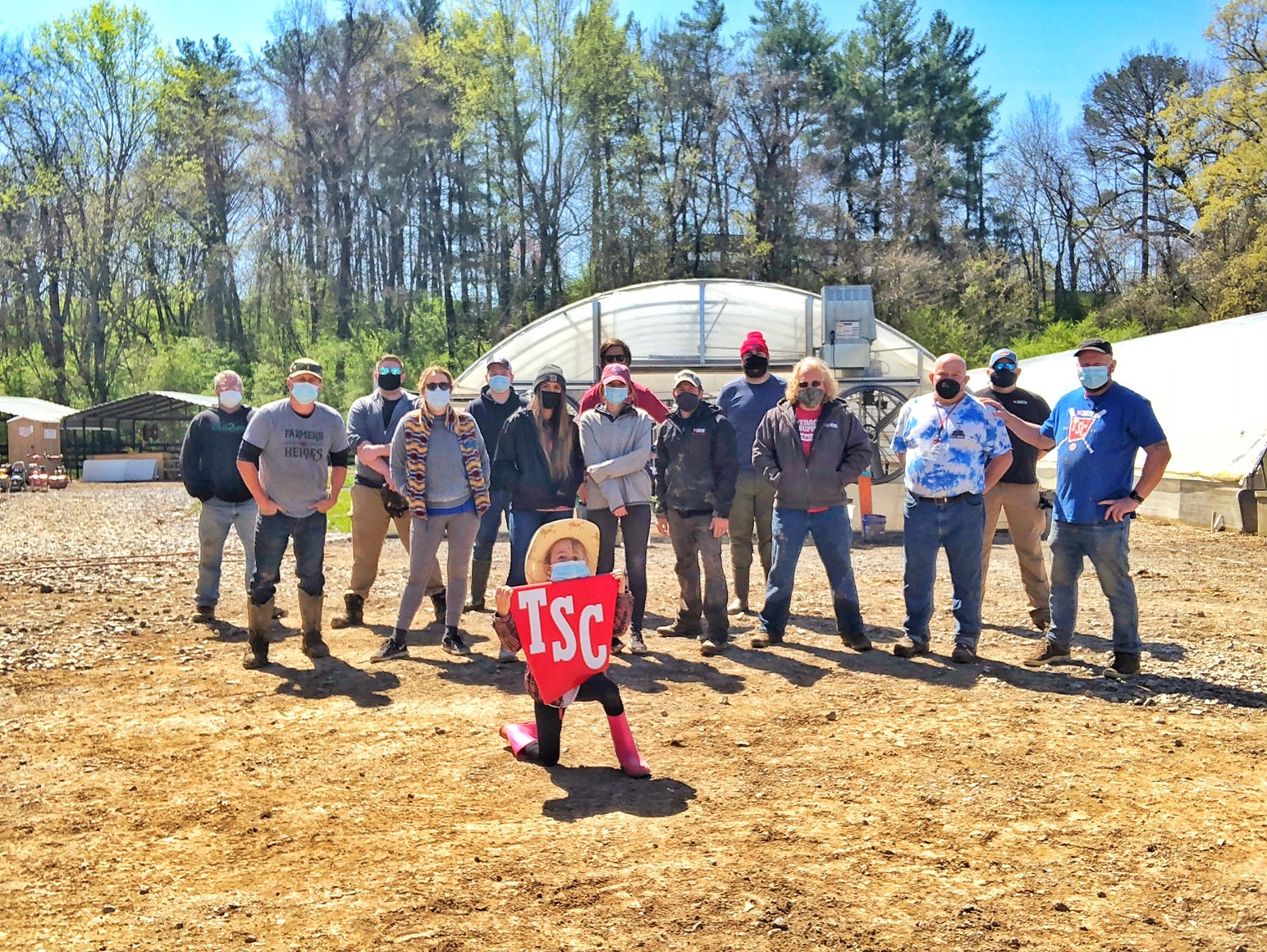 Tractor Supply Company (NASDAQ: TSCO), the largest rural lifestyle retailer in the U.S., is committed to supporting its customers and Team Members by providing assistance to those who need a helping hand. The Company's mission to "work hard, have fun and make money" supports a commitment to giving back and making a difference in the nearly 2,000 communities it calls home. To highlight these efforts, Tractor Supply has announced a new online Community Newsroom.

"The spirit of neighbor helping neighbor, exemplified by traditional barn raisings, is the foundation of what we call 'Life Out Here'," said Mary Winn Pilkington, Tractor Supply's Senior Vice President of Investor Relations and Public Relations and President of the Tractor Supply Company Foundation Board of Directors. "This commitment to each other, to being there for our neighbors and friends, is what sustains us through good times and bad. Tractor Supply is excited to dedicate an online newsroom so others can learn about our partner organizations and see how our Team Members are positively impacting the lives of others."

The Company has a long history of empowering Team Members to do whatever it takes to support customers and encourages local partnerships through volunteerism, events hosted at stores and monetary support. In 2020, the Company contributed over $12 million in charitable donations, including the establishment of the Tractor Supply Company Foundation, through direct giving, sponsorships, fundraisers and more.

Here are four examples of how Team Members and partners are helping others:
Tractor Supply, Cul2vate Join Forces to Grow Food and People

In 2018 Tractor Supply first partnered with Cul2vate, a non-profit near the Company's Middle-Tennessee headquarters that is dedicated to finding nutritional food sources and offering agriculture-based training on its eight-acre farm for those needing assistance.

The partnership has grown to include regular assistance so that when local flooding threatened the farm's crops, a dozen Tractor Supply Team Members sprung into action to help out. While the flood damage was extensive, Cul2vate leaders said the Tractor Supply team helped them accomplish a week's worth of cleanup efforts in a few hours.

Team Member Jessica Thoma Inspires Others Through Perseverance and Determination

When Tractor Supply learned about a valued Team Member's ongoing and severe health challenges, the Company wanted to make sure that her love for horses and riding could continue.

After suffering through a rare form of vasculitis, Team Member Jessica Thoma learned that the lower portions of both legs and her left arm would require amputation to combat this crippling disease. Following several successful surgeries, Jessica's condition improved enough that she was able to resume her love of riding horses and return to her part-time role at Tractor Supply.

Jessica's spirit and determination to ride again inspired Tractor Supply to join forces with Tucker's House and Purina to donate two-years' worth of feed and additional funds to make her barn more accessible. Tractor Supply also provided Jessica with a lifetime employee discount to continue supporting her lifelong equine passion.

Tractor Supply Improves Digital Divide In Rural Areas

Broadband connectivity is an ongoing struggle for many rural communities. To help close the digital divide, Tractor Supply has engaged in multiple initiatives to increase broadband access.

Each time someone downloaded Tractor Supply's mobile app in 2020, the Company donated $1 to the American Connection Project to assist rural residents in gaining internet access, ultimately donating $1 million. Since then, the Company has been able to engage in a variety of initiatives to activate those funds, including partnering with Microsoft's Airband Initiative to offer free Wi-Fi in Tractor Supply store parking lots, supporting the 4-H Tech Changemakers program teaching digital skills to over 50,000 adult job seekers nationwide, and sponsoring two fellows through the American Connection Corps to coordinate broadband development and digital inclusion.

Going Above and Beyond to Assist Veteran Farmers

Pride for the military runs deep at Tractor Supply, and the Company seeks to support veterans through a variety of initiatives and in-store events. Knowing that access to start-up capital is one of the challenges veteran farmers face when they seek to transition to careers in agriculture, Tractor Supply contributed $100,000 to the Farmer Veteran Coalition to support more than 50 farmers and their agriculture businesses.

Applicants submitted essays outlining their previous agriculture experience and training, including how the funds could enhance their agriculture operations. Two of the winning essays included 20-year Army veteran Eric Spalding, who raises honeybees with his family on their Michigan farm, and Pamela Monk, a Navy veteran in Florida who wanted to expand her fruit and vegetable operation.

Join the Online Community
The commitment to help others has always been an area of focus and a source of pride for Tractor Supply and its more than 45,000 Team Members. Showcasing these examples will hopefully inspire others in the private sector, fellow Team Members and customers to lend a helping hand so others have an opportunity to succeed.

"I wish we had the time and space to highlight all the good deeds of our Team Members and community partners," added Pilkington. "Showcasing these examples will hopefully encourage people of all walks of life to help their neighbors in any way possible."

To read the latest Community Stores, visit www.Corporate.TractorSupply.com/CommunityStories.

Tractor Supply Company
Contacts:
Mary Winn Pilkington (615) 440-4212
Mackenzie Goldman (615) 440-4360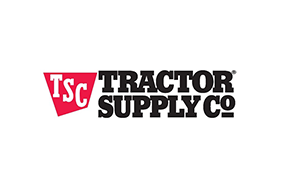 Tractor Supply
Tractor Supply
Tractor Supply Company (NASDAQ: TSCO), the largest rural lifestyle retailer in the United States, has been passionate about serving its unique niche, targeting the needs of recreational farmers, ranchers and all those who enjoy living the rural lifestyle, for more than 80 years.
Tractor Supply offers an extensive mix of products necessary to care for home, land, pets and animals with a focus on product localization, exclusive brands and legendary customer service for the Out Here lifestyle. With more than 46,000 Team Members, the Company's physical store assets, combined with its digital capabilities, offer customers the convenience of purchasing products they need anytime, anywhere and any way they choose at the everyday low prices they deserve. At March 26, 2022, the Company operated 2,003 Tractor Supply stores in 49 states, a customer mobile app and an e-commerce website at www.TractorSupply.com.
Tractor Supply Company also owns and operates Petsense, a small-box pet specialty supply retailer focused on meeting the needs of pet owners, primarily in small and mid-size communities, and offering a variety of pet products and services. At March 26, 2022, the Company operated 178 Petsense stores in 23 states. For more information on Petsense, visit www.Petsense.com
More from Tractor Supply