Published 09-07-21
Submitted by Duke Energy
These simple adjustments to your home's major appliances can help you save on your energy use and bill.
Air conditioner: The warmer the outside temperature, the harder your AC unit has to work to keep your home cool. Dial up your thermostat a few degrees to help cut energy costs. Seal leaks around windows and doors to keep the cold air in.
Electric water heater: Set your hot water heater to around 120 degrees to save 6% to 10% on energy costs. Install low-flow fixtures for water savings of 25% to 60%.
Fridge and freezer: Set your refrigerator to 38 degrees and the freezer to zero degrees to cut down on energy costs. Cover liquids and wrap foods stored in the refrigerator because uncovered foods release moisture and make the compressor work harder.
Clothes dryer: Dry your laundry at night or during cooler times of day to save energy. Dry on lower heat for even more savings and use the moisture sensor on your machine.
Oven: Grill outside instead of using your oven to use less energy and help keep the heat out of your home. Small electric pans, toaster ovens and convection ovens use one-third to one-half as much energy as a full-sized oven.
Turn these energy-hungry hogs around to save. Find more energy-saving tips at energy.gov and duke-energy.com/summertips.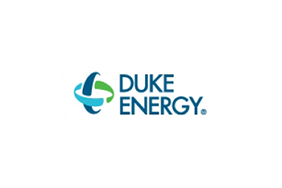 Duke Energy
Duke Energy
Duke Energy (NYSE: DUK), a Fortune 150 company headquartered in Charlotte, N.C., is one of America's largest energy holding companies. Its electric utilities serve 8.2 million customers in North Carolina, South Carolina, Florida, Indiana, Ohio and Kentucky, and collectively own 50,000 megawatts of energy capacity. Its natural gas unit serves 1.6 million customers in North Carolina, South Carolina, Tennessee, Ohio and Kentucky. The company employs 27,600 people.
Duke Energy is executing an ambitious clean energy transition to achieve its goals of net-zero methane emissions from its natural gas business by 2030 and net-zero carbon emissions from electricity generation by 2050. The company has interim carbon emission targets of at least 50% reduction from electric generation by 2030, 50% for Scope 2 and certain Scope 3 upstream and downstream emissions by 2035, and 80% from electric generation by 2040. In addition, the company is investing in major electric grid enhancements and energy storage, and exploring zero-emission power generation technologies such as hydrogen and advanced nuclear.
Duke Energy was named to Fortune's 2023 "World's Most Admired Companies" list and Forbes' "World's Best Employers" list. More information is available at duke-energy.com. The Duke Energy News Center contains news releases, fact sheets, photos and videos. Duke Energy's illumination features stories about people, innovations, community topics and environmental issues. Follow Duke Energy on Twitter, LinkedIn, Instagram and Facebook.
More from Duke Energy