Published 08-25-21
Submitted by UnitedHealth Group
Summary
"I want to see women not only lean in, because we've been doing that for years, but we need to lean back and own our power, and know that we are worth the opportunities we've been granted." – Joy Fitzgerald, Chief Diversity, Equity and Inclusion Officer, UnitedHealth Group
Women are powerful. Women are courageous. They deserve a spot at the table to showcase their authentic selves, says UnitedHealth Group's Chief Diversity, Equity and Inclusion Officer, Joy Fitzgerald. However, when it comes to gender equality in the workplace, certain barriers must be overcome to set the stage for change.
Fitzgerald, shares her thoughts on how being bold and breaking boundaries leaves more room for gender equality in the workplace.
She stressed the importance of breaking habits. For generations, gender inequality has made women believe they have to over-prove their worth in the workplace. Moving forward, the fallacy that women need to do the job before they get the job needs to be erased. "If there are 10 criteria for the role, men typically need three. Women think they need nine," she says.
Creating Change for the Next Generation
When it comes to using her role to create change and work toward gender equality, Fitzgerald hopes to serve with togetherness in mind.
"I want to feel like, when I am old and gray, that I can think back on the initiatives that women like myself and others have joined hands and come together to create change for the next generation."
RELATED
Our People and Culture
Learn more about how UnitedHealth Group works to create a culture where all team members are appreciated, valued and able to reach their full potential.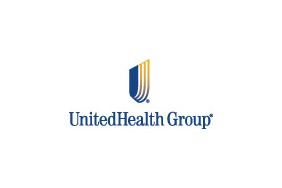 UnitedHealth Group
UnitedHealth Group
UnitedHealth Group (NYSE: UNH) is a diversified health and well-being company dedicated to making health care work better. Headquartered in Minnetonka, Minn., UnitedHealth Group offers a broad spectrum of products and services through seven operating businesses: UnitedHealthcare, Ovations, AmeriChoice, Uniprise, OptumHealth, Ingenix, and Prescription Solutions. Through its family of businesses, UnitedHealth Group serves more than 70 million individuals nationwide.
More from UnitedHealth Group