Published 08-24-21
Submitted by Xylem Inc.
Making Waves | Water News from Xylem
To mark 25 years of Xylem's partnership with the Stockholm Junior Water Prize, Austin Alexander, Vice President, Sustainability and Social Impact at Xylem, shares her perspective on youth innovation, the opportunity to ignite a new generation of water innovators and how solving water lies in the power of the collective.
It is often noted the way we will feel climate change the most is through water – either by the far too common water-related disasters or water scarcity in drought-ridden regions. It can be easy to feel discouraged, however I believe there's never been greater cause for optimism. Technology is scaling to meet these challenges – and youth is playing a crucial role to help drive progress.
A recent GlobeScan1 study revealed that almost 3 out of 4 Gen Z consumers have made changes in the last year to be more environmentally-friendly. Now more than ever, a generation of highly engaged, passionate and creative young people are speaking up and taking action - advocating and innovating for a more sustainable world. Their deep social and environmental awareness has the power to transform our societies.
I first became interested in water issues in high school, while working on a project to build a clean water and sanitation system for a school in Uganda. Seeing the impact that water insecurity can have on human health and the environment - and the huge potential to solve these problems - sparked a passion within me to make a difference and choose a career path in water and sanitation. I see this same passion and energy in the students who participate in initiatives like the Stockholm Junior Water Prize.
Today, I feel very fortunate to be part of a shared movement helping to ignite our youth to build a more water-secure world. Together we are working to spread the word about the many routes through which young people can be part of the solution so that we can continue to tap into this new generation of innovators.
Take the Stockholm Junior Water Prize, for example, a program created by the Stockholm International Water Institute. Xylem is proud to be a founding sponsor and champion of the program for the past 25 years. Over that time, the initiative has inspired and empowered 125,000 youth innovators around the world to bring their bold ideas to solve the world's greatest water challenges. Just look at Hiroki Matsuhashi and Takuma Miyaki, from Aomori, Japan, our 2020 prize winners. To help communities suffering from water scarcity, they used Ta-Ta-Ki – a traditional Japanese technique for hardening soil by adding sand and other ingredients – to create a system for collecting and storing agricultural water. By solidifying the soil, less water is wasted, which means there's more available for food production. Even better, it's inexpensive, sustainable and environmentally friendly. As Takuma says, "young people have an important role to play in solving water problems... coming up with creative ideas that can really change things." I'm already a fan.
Building on our long relationship with SJWP, it's easy to see just how powerful engaged, inspired youth can be to solving the most critical water challenges. We recognized we can do more.
Solving water lies in the power of the collective and our customers and other partners are also joining Xylem Watermark, our corporate citizenship program, in this pursuit. In 2020, we helped provide 3.6 million people with water education where they live through partners like UNICEF and others. These programs focus on youth. Because when we educate youth, the entire community benefits.
Xylem Ignite, Xylem's program dedicated to mobilizing the next generation of water innovators and stewards, is another way Xylem is working to attract the passion and brilliant minds of today's youth to solve water challenges. More than 6,600 high school and university have joined our Xylem Ignite network to bring forward their own ideas and to take part in water-oriented hackathons and sustainability events.  Just recently, 650+ participants from 47 countries competed in the Xylem Global Student Innovation Challenge, where challenges included reducing the water footprint of everyday products; gamifying water quality education; urban flood prediction; and water for life on Mars. Participants can also apply to be a part of the Xylem Ignite Innovation Incubator, which provides up to 12 months' support for participants to scale up their innovations and advance them toward market readiness. There's never been a more critical time. I'm convinced that together we can turn the tide on the catastrophic headlines, through tapping into the passion and creativity of our youth.
Xylem is also teamed up with Manchester City Football Club, and other football clubs around the world, to use the power of football to inform, engage, and empower citizens to solve local water issues. The reach of their clubs, players and supporters is inspiring the next generation of fans to think differently about water. This year the partnership launched 'Water Heroes Academy', which partners 100+ young passionate community leaders with local mentors and non-profits to identify and champion action on local water challenges. Through this program the partners expect to reach over 10,000+ individuals across 5 major cities with life-saving water education and overall, to have generated 100M+ views of water awareness activations among those aged 24 or younger..
Recently, Xylem also teamed up with the Guardiola Sala Foundation and global non-profit EarthEcho International to launch 'Water Challenge Catalonia', a program that activates students in Spain to create a more sustainable future for their water resources. In addition to providing training and materials for schoolteachers, the program builds the capacity of young leaders to serve as 'Catalonia Water Challenge Ambassadors'. These ambassadors will engage the  community in citizen science to improve local water issues and connect with a global network of youth Water Challenge Ambassadors.
There are so many more opportunities for students, customers and partners to get involved and join our collective movement to address urgent water challenges. Now is the moment when an entire generation is alive to living more sustainably, and not just listening but taking action. Together, we can ensure that 25 years from now, the world looks very different. Together, we can create a more water-secure and sustainable world.
---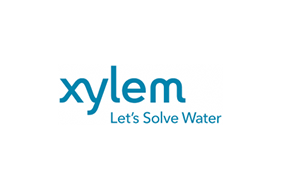 Xylem Inc.