Published 08-13-21
Submitted by Xylem Inc.
Alarmingly, more than 25% of the world's population lacks access to basic toilet facilities, and 673 million people continue to practice open defecation1. These statistics largely come from third world countries where population growth and urban density has limited access to sanitation resources and infrastructure. With poor sanitation linked to the transmission of diseases like cholera, diarrhea and even death, solving this problem is critical to the health and development of the world's most vulnerable communities
The HomeBiogas Bio-Toilet has the potential to transform such communities. The sustainable solution uses Xylem's Jabsco toilet technology as part of an anaerobic system that takes household and human waste to create renewable biogas suitable for cooking. Once the waste has been broken down, the biodigester stores the biogas until it's ready to be used. Each system comes with a specially adapted biogas stove, so you can cook on renewable energy at home and without the need for outside resources like electricity.
The Bio-Toilet is compact and packed into a single box, which means it's easy to transport, even on the back of a moped to a remote village, making it an accessible solution for those living in impoverished communities or disaster-hit regions. The HomeBiogas Bio-Toilet is also being embraced by eco-conscious people who want to reduce their carbon and water footprint, as well as those living off-the-grid who are not connected to a public sewage system.
"At Xylem, our work to drive innovation and sustainability goes hand-in-hand as we develop new solutions to help make communities more resilient and sustainable. Through projects and partnerships like HomeBiogas, we're able to advance innovations with transformative social impact, many of which empower those in impoverished communities to move up the global economic pyramid. These bring us ever closer to achieving the United Nations Sustainable Development Goal of ensuring access to water and sanitation to all by 2030", said Austin Alexander, Vice President, Sustainability and Social Impact at Xylem.
"This work is central to delivering on our mission to create economic and social value. That's why we have set up a dedicated Community Impact Solutions team to develop community and household water treatment and sanitation solutions. Leveraging Xylem's industry-leading domain expertise and end-to-end technologies in digital solutions, field-ready and scalable hardware, and aftermarket and service, we have the unique opportunity and social responsibility to deploy Water, Sanitation, and Hygiene (WASH) solutions to support communities in need".
Such solutions enable the creation of social enterprise and local markets, support the professionalization of community-based services, and strengthen the operation of local institutions and systems. And we know that to have an impact in WASH, partnership is key; our team is leaning into research, co-development, and commercial partnerships with universities, NGOs, and partners like HomeBiogas in the WASH space, to close the water and sanitation gap together.
---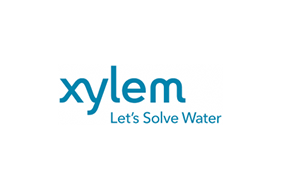 Xylem Inc.