Published 08-13-21
Submitted by Delos
The return to school for the 21/22 school year is unlike any in the past. With the continued threat of COVID-19, schools are struggling with decisions to help mitigate viral transmission and make the learning environment safe and productive for students, faculty and staff.
Learn more about solutions that help create safer learning environments from Paul Scialla, Founder and CEO of Delos, a wellness real estate and technology company at the forefront of classroom health and safety. Delos has been committed to improving health and well-being in indoor spaces for nearly a decade, backed by extensive research and collaborations with world-class institutions including Mayo Clinic and Cleveland Clinic. While schools have always been a priority, the company has sharpened its focus on classroom health and safety since the start of the COVID-19 pandemic in an effort to provide evidence-based recommendations on necessary measures for safer school reopening, particularly as it relates to indoor air quality.
Delos has already provided over 150,000 units across more than 100 school districts that represent approximately 2.7 million students across the country, including some of the largest such as New York City, Chicago, Miami-Dade and Baltimore.
Delos follows a rigorous product evaluation process developed by the Delos Labs team, which involves gathering and carefully reviewing scientific research on product technologies to identify best-in-class products that prioritize health and wellness. To date, Delos Labs has evaluated over 600 products against its criteria, including nearly 150 air purifiers, air quality sensors, and other air quality-related products.
Evidence-based Solutions for Healthier Schools
Thu, Aug 19, 2021 2:00 PM - 3:00 PM EDT
The Air Purification & Safety Supplies program offers advanced air purification technology capable of trapping and removing particles as small as 0.007 microns at 99.97% efficiency, which is smaller than the virus causing COVID-19. These are highly affordable, stand-alone or wall-mounted portable solutions that don't require construction, labor or access to existing HVAC systems. The program is on a mission to make learning environments healthier. 
Register here to learn more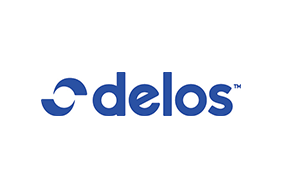 Delos
Delos
As the pioneer of Wellness Real Estate™, Delos is transforming our homes, offices, schools, and other indoor environments by placing health and wellness at the center of design and construction decisions. Delos helps create spaces that actively contribute to human health, performance and well-being by marrying the best innovations in technology, health, science, and real estate. The Delos platform includes programming, design, consulting, research, and an array of innovative solutions and technologies designed to improve health and well-being. More information on Delos is available at www.delos.com. 
More from Delos