Published 08-11-21
Submitted by EarthX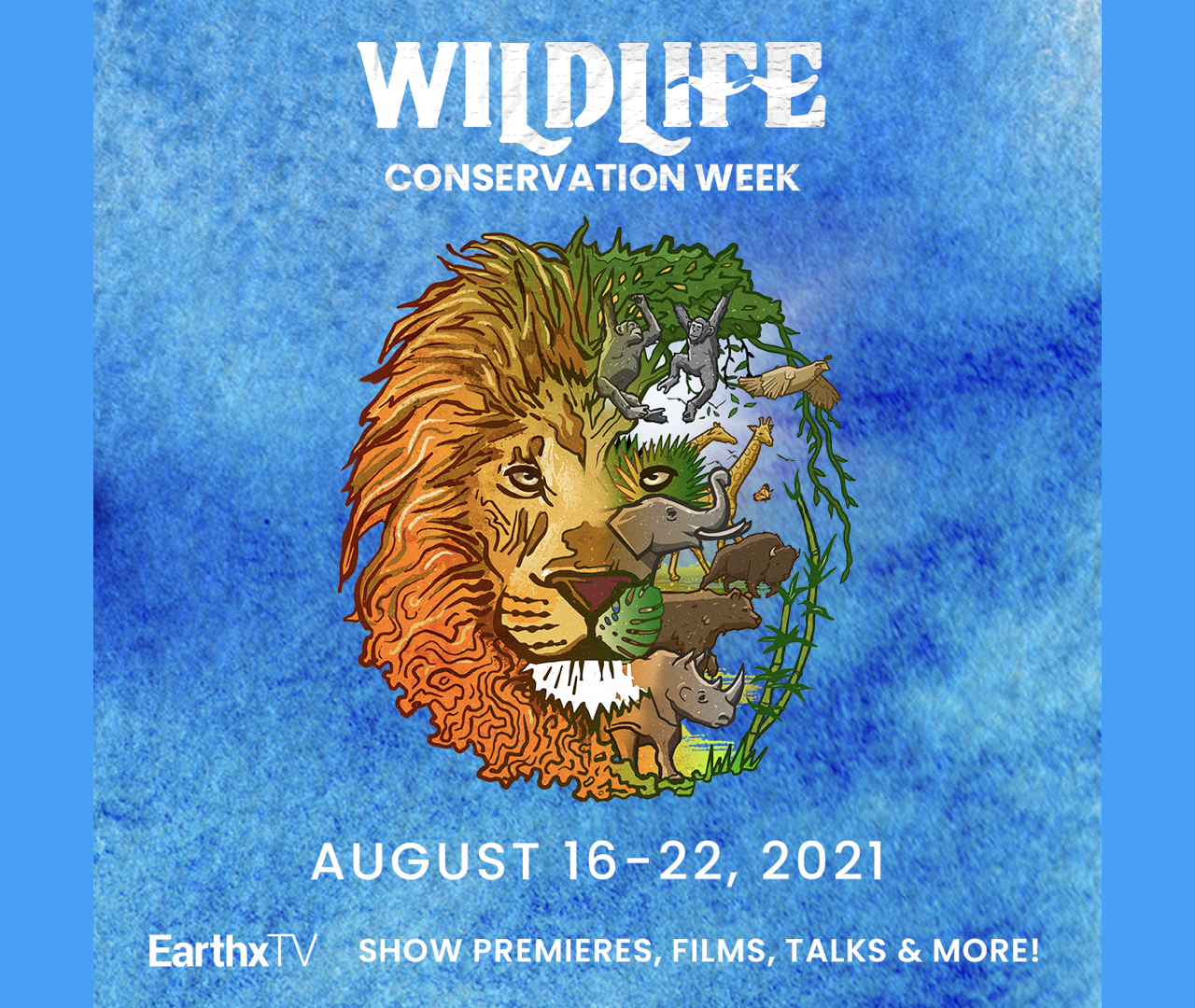 EarthX will celebrate Conservation Week 2021 with show premieres, films and talks— all centralized on its streaming platform, EarthxTV. From August 16-22, viewers can tune in to learn about incredible species and their plights and triumphs, conservation initiatives gaining ground in localities around the world and the experts and professionals supporting progress. Premieres will take audiences from the United States to Mexico to nation after nation where animals are still being poached.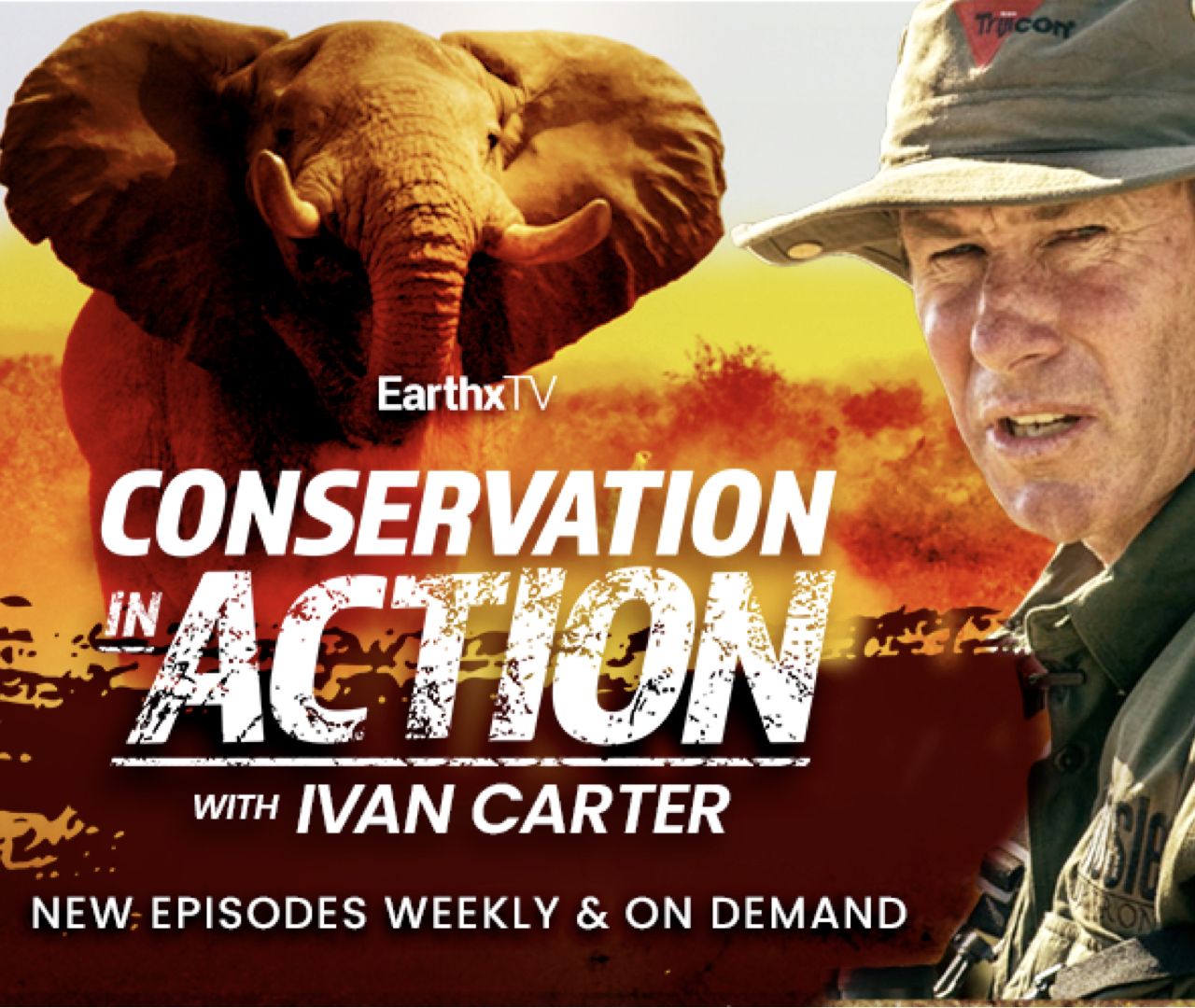 Conservation in Action with Ivan Carter | Hosted by conservationist Ivan Carter, the EarthX original series Conservation in Action launched on August 1st with a special for World Elephant Day. Whether showcasing elephants or lions and cheetahs, Carter guides viewers to the frontlines of wildlife conservation. EarthxTV will air new episodes in and around Conservation Week. In Episode 4, "Zambezi Delta Ecosystem," airing on August 22nd, Carter speaks to Mark Haldane in Mozambique to learn about how anti-poaching efforts, community meat drops and upliftment initiatives have helped support wildlife populations in the Zambezi Delta.
El Futuro Del Planeta | The Latin America-focused EarthX original series, El Futuro Del Planeta, will release new episodes around Conservation Week. Host and science journalist Ivan Carrillo engages thought leaders in discussing the greatest environmental challenges Latin American nations are facing. Episode 2, "Wildlife Conservation in Latin America" will premiere soon after Conservation Week wraps up, on August 26th. Host Ivan Carrillo walks us through the wildlife conservation efforts in Latin America and the people who are on the front lines. 
The Pen & The Planet | Alongside El Futuro Del Planeta, Episode 3 of The Pen & The Planet will also air on August 26th. This newest installment features journalist Rachel Love Nuwer and her book Poached, winner of the American Society of Journalists and Authors general non-fiction category prize. In her book, Nuwer takes readers to a dozen countries to explore the demand for animals and their parts and why it's not too late to turn the tide on the destructive practice.
Also showing on EarthxTV for Conservation Week are Episode 2 of Kids in Conservation and two documentaries EarthxFilm will screen during this time are On the Wild Side and Where There Once Was Water.
Learn more about EarthX's Conservation Week at earthx.org/event/wildlife-conservation-week and tune in at earthxtv.com.
# # #
ABOUT EarthX
EarthX convenes the world's largest environmental expo, conference, film festival, and TV channel, and is a member of IUCN, International Union for Conservation of Nature. Founded in 2011 as Earth Day Dallas by environmentalist and businessman Trammell S. Crow, the Texas-based 501(c)(3) nonprofit organization promotes environmental awareness and impact through conscious business, nonpartisan collaboration, and community-driven sustainable solutions. In 2019, the April event drew over 177,000 attendees, 2,000 environmental leaders, and 750+ exhibitors. In 2020, the April virtual event drew over 570,000 live-stream views and reached 171 countries. After an initial web-based launch in September 2020, EarthxTV is now available as an OTT platform on streaming TV services, mobile devices and tablets for balanced, inclusive environmental conversations, programs, emerging media & films. Visit www.EarthX.org or follow us @earthxorg on Instagram, Twitter, and Facebook.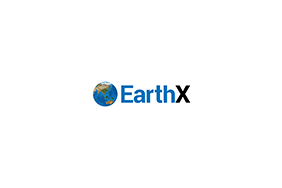 EarthX
EarthX
EarthX is an international nonprofit environmental organization dedicated to educating and inspiring people and organizations to take action towards a more sustainable future worldwide.
EarthxTV was launched in 2020 to inspire, inform and create impact for a more sustainable future.  Download the EarthxTV app to watch our 24x7 channel & on demand library airing original shows, award-winning films, and global events.
Our annual live EXPO will return to Dallas April 2022.
We have a mission to inspire and energize the global community in ways that help create a sustainable world for all living things, and a better, cleaner, healthier world for future generations.
Our vision is to be the leading global connector and environmental forum to positively impact our world for a sustainable and conservable future.
We embrace diversity and are proud that EarthX is dedicated to presenting a balanced approach and the views of persons from all walks of life including students, families, activists, innovators, capitalists, scientists,  environmentalists, business people, officials, foundations, farmers, ranchers, researchers and more.
More from EarthX