Published 08-09-21
Submitted by NRG Energy

Originally published in NRG Energy's 2020 Sustainability Report
PositiveNRG is our company's philanthropic giving program. It helps to build our culture by creating a workplace that empowers employees to support communities, causes, and organizations that they elect to champion through donations of their time and/or money. The platform offers multiple touch points, which allow for engagement with non-profit organizations and internal employee team building.
During 2020, in an effort to safely engage our employees while also meeting our philanthropic goals, we reimagined our annual company-wide volunteer week. With more than 90% of the NRG workforce in a 100% virtual environment, it was important to reinforce our Power Value of collaboration and reignite employees' feelings of joint purpose and connection. During this "reimagined" positiveNRG Week, employees were placed in small groups and provided a series of light-hearted, physical, and mind-bending tasks, allowing them to interact and engage with colleagues. Separately, we conducted a socially- distanced food drive, and donated the money allocated to our annual volunteer week to 15 food banks across 8 states. PositiveNRG also sponsors and helped double the number of Business Resource Groups, which enable employees to share and receive support from their colleagues.
We also committed $2 million in charitable contributions to fund relief efforts in connection with COVID-19, which included providing urgently needed safety equipment and funds to aid local communities and teachers.
Sun Club®
In 2020, Sun Club, the charitable outreach arm of our Green Mountain Energy retail brand, surpassed $10 million in cumulative grant giving — directed by its customers — since its inception in 2002. With $1.4 million invested in local communities and environmental groups in 2020, more than 4 million pounds of CO2 were prevented from being released in the air. By funding sustainable solutions, conservation initiatives, and educational programs, Sun Club is helping nonprofit organizations create a cleaner planet for us all. A total of 11 funded projects were completed in 2020, including:
Avenue: Support to this Houston-based organization included funding for its first-ever electric vehicle, along with a new 30 kW solar array, 35.2 kW parking canopy array, and an EV charging station to help promote sustainability in all forms — community, economic, and environmental
Essex Heritage: Sun Club's first Massachusetts- based project (Salem, MA) brings an off-the-grid solar system to the Bakers Island lighthouse in an historic area hosting 2.7 million visitors
XOOM Energy
XOOM has a continuing charitable outreach component — when customers sign up, they can choose to designate a charity to receive 5% of their monthly energy charges. In 2020, XOOM Energy sent more than $300K to two local charities:
Business Solutions
Through the "GreenRoots" program, business customers who enroll in a demand response program have a tree planted in their name through a partnership with the Arbor Day Foundation. Since its inception in 2008, more than 30,000 trees have been planted on behalf of U.S. customers, including 5,000 in 2020.
econrg
Our econrg outreach promotes ecological stewardship among plant employees with initiatives aimed at improving environmental awareness and education. In 2020, these employees participated in 47 voluntary econrg projects and NRG facilities donated more than $14,000 to benefit the environment and provided $24,500 in scholarships to students expressing interest in these environmental studies programs:
Biodiversity: invasive species removal, stocking native fish in local waterways, protection of native vegetation, supporting eagle survey activities
Community: tree planting, educational outreach to local schools and communities; shoreline and public area clean-ups along streams, rivers, and lakes; and public space invasive species removal
Resource reduction, reuse, and recycling: energy efficiency improvements, solar-powered lighting, LED lighting, community recycling drives and recycling of oils and metals
Student Conservation Association (SCA)
For over 60 years, SCA has been the leader in teaching youth how to conserve our planet. With support from NRG, SCA engaged over 850 youth, alumni, employees, and community members across the nation in 2020 through online conservation education and virtual programming. 
Read more in NRG Energy's 2020 Sustainability Report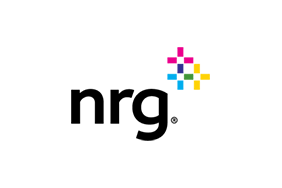 NRG Energy
NRG Energy
At NRG, we're bringing the power of energy to people and organizations by putting customers at the center of everything we do. We generate electricity and provide energy solutions and natural gas to millions of customers through our diverse portfolio of retail brands. A Fortune 500 company, operating in the United States and Canada, NRG delivers innovative solutions while advocating for competitive energy markets and customer choice, working towards a sustainable energy future.
More from NRG Energy