Published 08-11-21
Submitted by Merck & Co., Inc.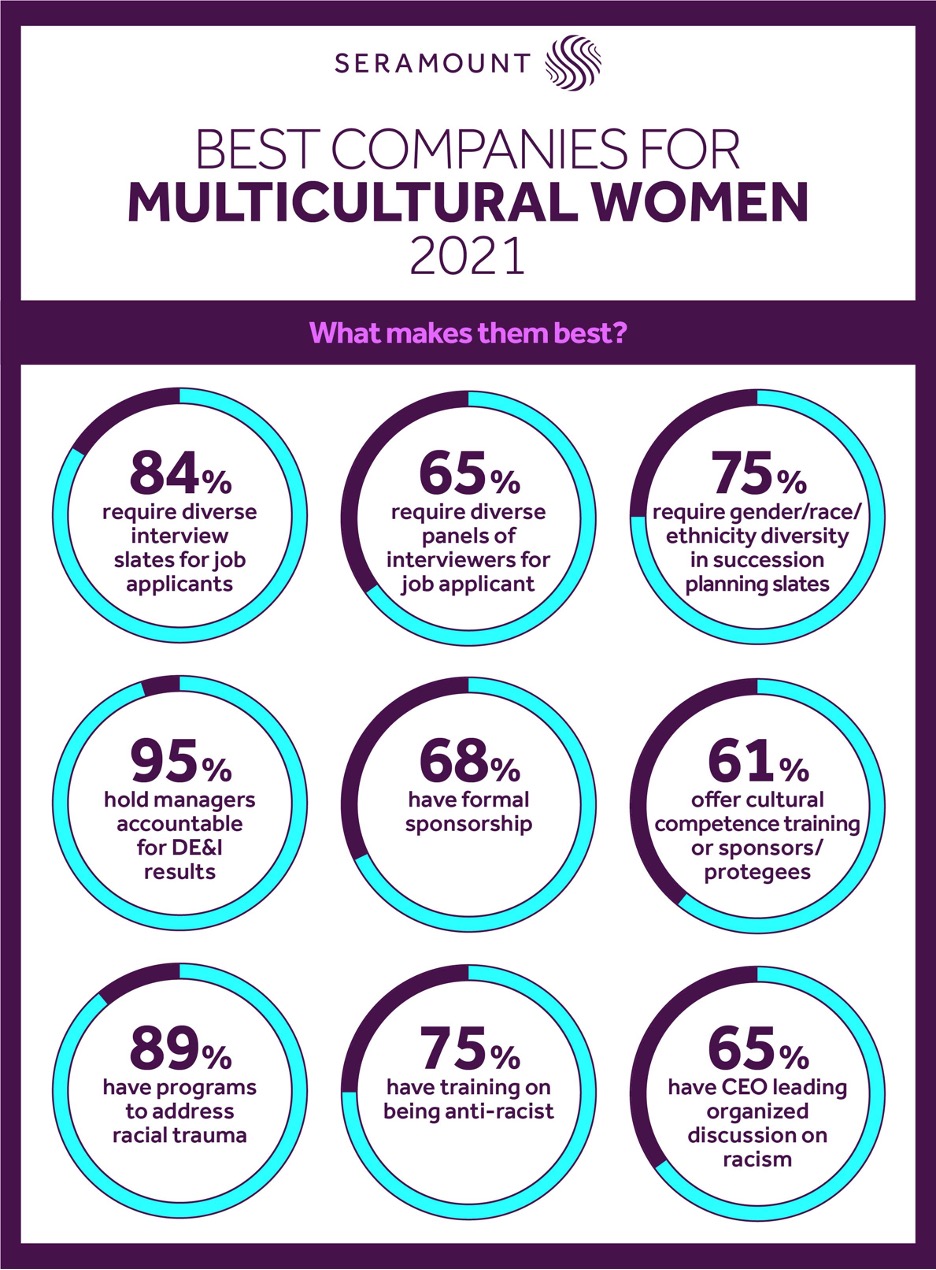 Merck has been named one of the 2021 Best Companies for Multicultural Women by Seramount (formerly Working Mother Media)—an honor recognizing companies that create and use best practices in hiring, retaining, and promoting multicultural women in the United States. The full list can be found here.
Since 2003, Seramount's Best Companies for Multicultural Women has tracked corporations' progress in creating cultures that encourage multicultural women to join and rise through the ranks.
"The increased participation in this initiative confirms that the importance of retaining and advancing multicultural women is not lost on corporate America," says Subha V. Barry, CEO of Seramount. "By offering programs and implementing policies instrumental to their success, whether it's sponsorship and mentoring programs or tying managers' compensation to diversity goals, our Top Companies for Multicultural Women continue to demonstrate their commitment to this critical talent pool."
"We are honored to be recognized by Seramount as a top company for multi-cultural women," says Celeste Warren, vice president, global diversity and inclusion, Merck.  At Merck, we understand that true innovation is achieved through the powerful intersection of ideas from across our community of employees and partners, spanning a range of diverse backgrounds and are committed to providing opportunities where they can continue to learn, grow and develop."
Merck maintains a strong commitment to employee development, as evidenced by the programs available to employees, including:
The Women's Leadership Program, a global, nomination program focused on enhancing key capabilities of women to ready their advancement into senior leadership ranks. And the Diverse Leader Program, designed to create a safe place where participants can hone their leadership skills while exploring what it means to be a person of color in a leadership role within the company.
Unconscious Bias education where employees build awareness of what unconscious bias is and how to mitigate hidden bias in the workplace.
Employee Business Resource Groups, where more than 20,000 Merck employees are involved, build cultural awareness, share business insights, and support talent inclusion goals.
Learn more about the company's commitment to diversity and inclusion in their Corporate Responsibility Report.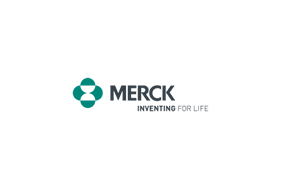 Merck & Co., Inc.
Merck & Co., Inc.
At Merck, known as MSD outside of the United States and Canada, we are unified around our purpose: We use the power of leading-edge science to save and improve lives around the world. For more than 130 years, we have brought hope to humanity through the development of important medicines and vaccines. We aspire to be the premier research-intensive biopharmaceutical company in the world – and today, we are at the forefront of research to deliver innovative health solutions that advance the prevention and treatment of diseases in people and animals. We foster a diverse and inclusive global workforce and operate responsibly every day to enable a safe, sustainable and healthy future for all people and communities. For more information, visit www.merck.com and connect with us on Twitter, Facebook, Instagram, YouTube and LinkedIn.
More from Merck & Co., Inc.