Published 08-10-21
Submitted by WSP

Note: This is the second article in a series highlighting changes to environmental, social and governance (ESG) strategies we expect to see in response to the COVID-19 pandemic. This article examines changes to sustainability strategies to address vulnerable supply chains.
As communities start reopening post-pandemic, we look forward to the upcoming trends and what is next in this space. If the previous year taught us anything, it is that supply chains are complicated, opaque and sensitive to shocks.
Now more than ever, we need transformational change within and across our global supply chains to address the ever-present climate crisis. As organizations begin to address some of these challenges, we are seeing four key trends emerge:
increased supply chain transparency;
integration of climate risk and resilience;
importance of justice, equity, diversity and inclusion; and
moving beyond Tier 1 suppliers to reduce greenhouse gas (GHG) emissions.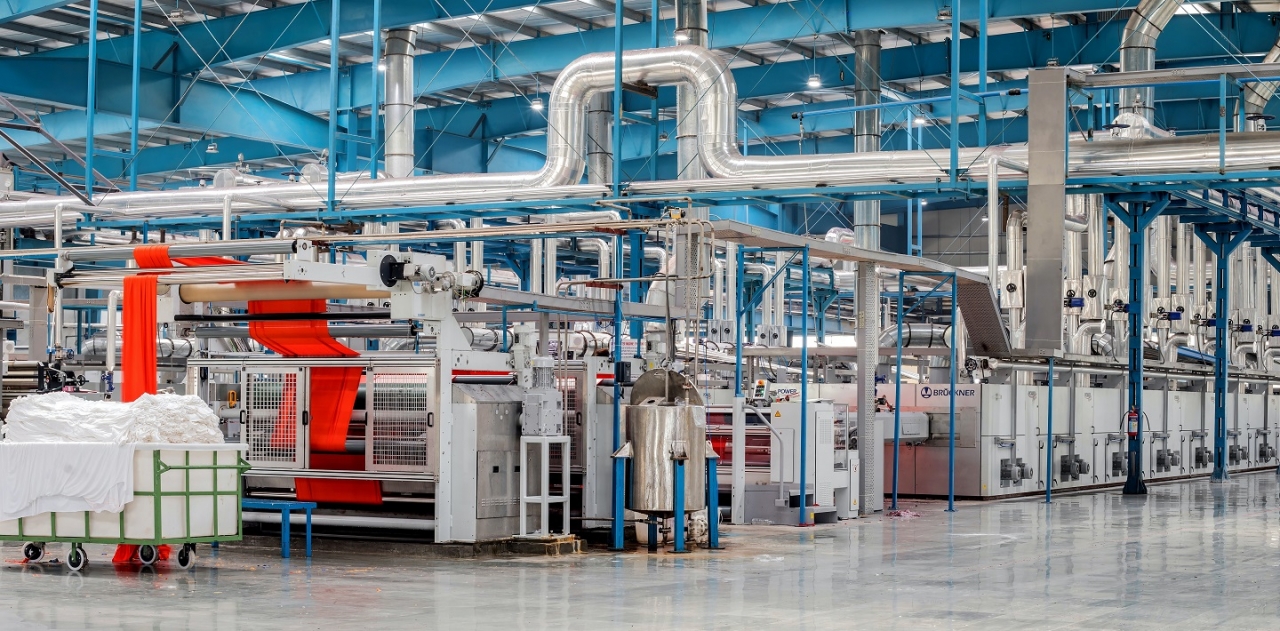 1. Increased Supply Chain Transparency
The global supply chain network has been rocked by the pandemic, a shock unlike any other natural or man-made disaster. As the pandemic impacted communities worldwide, organizations had had to weather disruptions, swift changes in regulations and rapidly evolving customer needs.
This has left global supply chains in a vulnerable state.
However, organizations with a clear understanding of their supply chains have been more resilient to continued and cascading shocks, resulting in increased business stability and in some cases rapid growth.
Technology is aiding many of these organizations in creating digital maps (also called digital twins) of their supply chains. These digital maps contain relevant information on an organization's suppliers, sites and products at risk, allowing them to conduct scenario analyses that can inform contingency plans.
In the event of a supply chain disruption, organizations can then make vital decisions more proactively without scrambling for information and data. Furthermore, such transparency through technology enables flexibility in an organization's supply chains, which can allow organizations to increase the geographic diversity of suppliers, add more local suppliers and ensure key materials are not sole sourced.
Even though creating a digital map is resource and cost intensive, we anticipate more leaders and organizations to incorporate it going forward as part of their risk mitigation or resilience strategy and include it into their supplier performance metrics and targets.
2. Integration of Climate Risk and Resilience
COVID-19 has also brought climate risk and resilience to the forefront of the supply chain conversation, because the impacts and disruptions we are experiencing from the pandemic are eerily similar to those we will continue to face from climate change if we remain on our business-as-usual trajectory.
However, organizations are often unsure of how to address the challenges supply chains face from climate-related risks, or the resilience measures needed to sustain growth in a changing climate.
The Task Force on Climate-related Financial Disclosures (TCFD) provides recommendations and guidance for organizations to assess and report the material risks and opportunities presented by climate change, but it has been a challenge to apply these principles to supply chains made up of hundreds or thousands of suppliers.
As organizations continue to mature in their evaluation of climate-related risks and opportunities, we expect many will begin to leverage these tactics within their supply chains as well.
For more on how to get started integrating climate risk and resilience into supply chains, see this article.
3. Importance of Justice, Equity, Diversity and Inclusion
Events over the past two years threw a much-needed spotlight on the long-lasting and crippling impact of systemic racism in the U.S. on individuals and communities. The calls for justice, equity, diversity and inclusion (JEDI) reverberated around the world.
Attention is being drawn to the interconnection of exploitive environmental practices and people in the most vulnerable and underserved communities; an interconnection that applies to supply chains as much as any other part of society. While many organizations have established supplier diversity programs, they are often separate from the environment and sustainability work within the supply chain.
We see clear overlaps between supplier diversity and sustainability programs, both in the way they are implemented and the benefits they bring to organizations. Diverse and sustainable spend promotes innovation through new products, services and solutions; provides a wider variety of procurement channels that mitigate risk; and drives competition among suppliers. Furthermore, it engages and develops leadership within the communities and networks within which these businesses operate.
WSP is working with several clients to assess and integrate environment justice and JEDI practices into their sustainability practices and initiatives. Organizations taking the lead in this space are looking beyond internal JEDI actions and assessing core business functions, like their supply chains.
Truly inclusive and sustainable supply chains will require systemic change within procurement organizations across the globe. We look forward to seeing how organizations further integrate JEDI practices and sustainability in procurement to uplift our society and move forward, together.
4. Moving Beyond Tier 1 Suppliers
As the market continues to demand ambitious climate commitments from organizations around the world, it has become clear that achieving meaningful supply chain impact reduction must go beyond an organization's Tier 1 suppliers (those with which organizations have a direct contract). The suppliers working directly with the world's largest organizations have their own suppliers, who have their own suppliers, and so on down the line.
Supply chain impacts are often concentrated two or three suppliers deep, or even further depending on the product or service. This creates a challenge for organizations committed to reducing their supply chain impacts because they have no contractual connection to most of these suppliers.
Prior years have seen an increased focus on Scope 3 GHG reporting and supplier engagement on environmental topics. These activities are necessary and we expect them to continue; but they alone are not enough to solve for the climate crisis.
To drive real reductions in supply chain impacts, organizations must go beyond their Tier 1 suppliers and consider impacts beyond greenhouse gas emissions, such as water scarcity and biodiversity. Organizations that can influence suppliers deep within their supply chain have an opportunity to drive increased renewable energy penetration, increased availability of low-emissions products and materials, and consequential reductions in supply chain impacts.
COVID-19 has created a unique opportunity to accelerate market transformation and truly integrate sustainability, climate risk and environmental justice into global supply chains. If we take the time to think critically about how to drive this transformation, we can make considerable progress on ensuring a just transition to a low-carbon economy in 2021 and beyond.
For more information about WSP's supply chain and resilience capabilities, check out our Sustainability, Energy and Climate Change services: https://www.wsp.com/en-US/services/sustainability-energy-and-climate-change
For further reading:
[To subscribe to Insights, contact the editorial staff at insights@wsp.com.]

WSP
WSP
WSP is among the world's largest environmental, engineering, advisory and sustainability consulting firms, with more than 55,000 professionals worldwide. We design lasting solutions in the buildings, transportation, energy, water and environment markets, and develop equitable, ESG-centered strategies that help organizations and communities adapt to changing conditions and become more resilient. Reckon with the past. Innovate for the future. Learn more at wsp.com.
More from WSP