Published 07-21-21
Submitted by Kimberly-Clark Corporation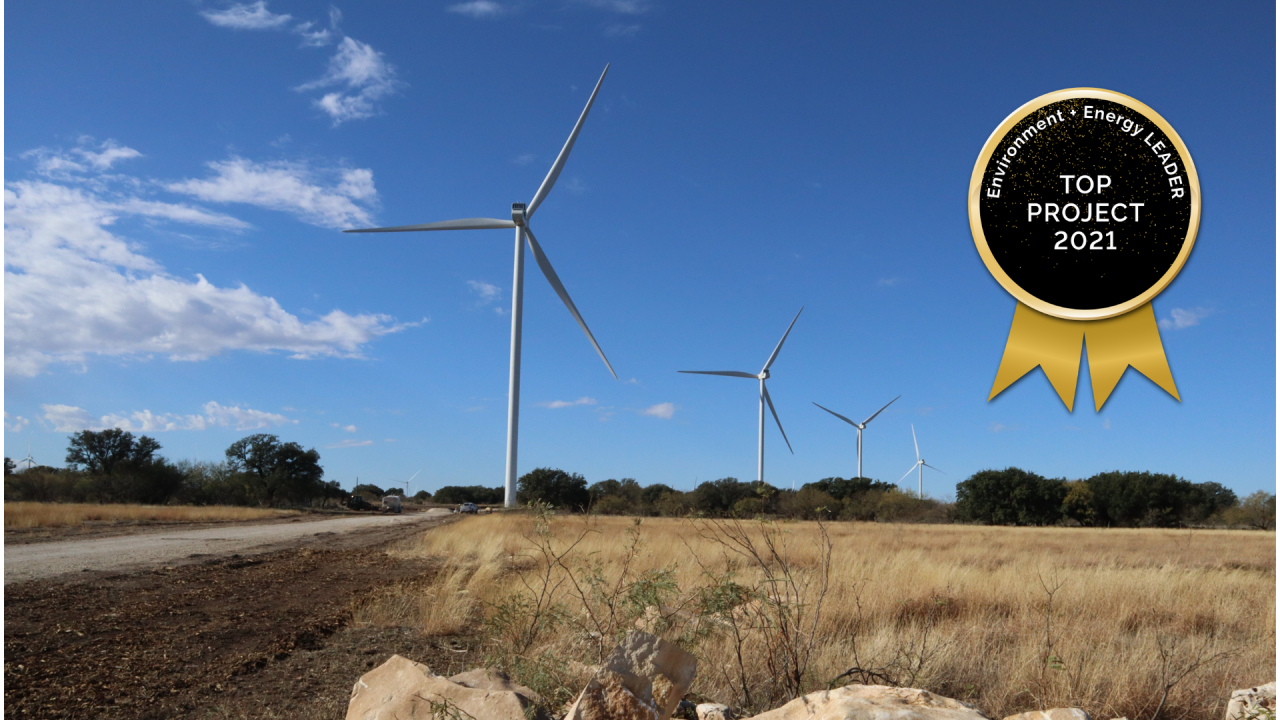 Kimberly-Clark's energy project at Maverick Creek, a 50,000-acre wind farm in Eden, Texas owned and operated by Algonquin Power & Utilities Corp., received the Top Project of the Year Award in the elite Environment + Energy Leader Awards program. The win is an indication the program's expert judges consider Kimberly-Clark's Maverick Creek project a top example of the exemplary work being done today in the fields of energy and environmental management.
Maverick Creek powers the production of many essential products Kimberly-Clark produces including Kleenex®, Scott®, Cottonelle®, and Viva® with more than 670,000 megawatt hours of renewable energy annually. The wind farm also reduces Kimberly-Clark's greenhouse gas emissions by more than 300,000 MTCO2e, which is equivalent to emissions from more than 65,000 passenger vehicles driven for one year.
"Innovative tactical partnerships like this is what can advance the renewable energy growth in consumer products and help the U.S. in being a leader in renewable power worldwide," said one judge. Another added, "This is a vital element of Kimberly-Clark's GHG corporate strategy and places the company in a high circle of renewable energy producers."
Investing in renewable energy is a crucial part of Kimberly-Clark's commitment to consumers to help protect the planet, and wind energy is one way Kimberly-Clark is getting closer to reaching its 2030 goal of reducing its greenhouse gas emissions (Scope 1 + 2) by 50%. With Maverick Creek up-and-running, products like Kleenex®, Scott®, Cottonelle®, and Viva® are proud to claim:
100% of pulp is sourced from responsibly managed forests
100% of tissue manufacturing is powered by wind energy, off-setting 100% purchased electricity with power generated by U.S. wind farms
The Environment + Energy Leader Awards is a program recognizing excellence in products and services that provide companies with energy and environmental benefits, and in projects implemented by companies that improved environmental or energy management and increased the bottom line. 
"With a very experienced and critical judging panel and a strict set of judging criteria, entrants faced an extremely high bar to qualify for an award in 2021" says Sarah Roberts, Environment + Energy Leader publisher.
Maverick Creek broke ground in November of 2019 and began operations in December 2020.
###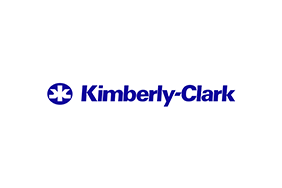 Kimberly-Clark Corporation
Kimberly-Clark Corporation
Kimberly-Clark and its trusted brands are an indispensable part of life for people in more than 175 countries. Fueled by ingenuity, creativity, and an understanding of people's most essential needs, Kimberly-Clark is committed to its purpose of Better Care for a Better World. The company's portfolio of brands, including Huggies, Kleenex, Scott, Kotex, Cottonelle, Poise, Depend, Andrex, Pull-Ups, GoodNites, Intimus, Neve, Plenitud, Sweety, Softex, Viva and WypAll, holds No. 1 or No. 2 share position in approximately 80 countries. Kimberly-Clark use sustainable practices that support a healthy planet, build strong communities, and ensure its business thrives for decades to come.
To keep up with the latest news and to learn more about the company's 150-year history of innovation, visit kimberly-clark.com or follow Kimberly-Clark on Facebook, Instagram or LinkedIn.
More from Kimberly-Clark Corporation