Published 07-15-21
Submitted by WSP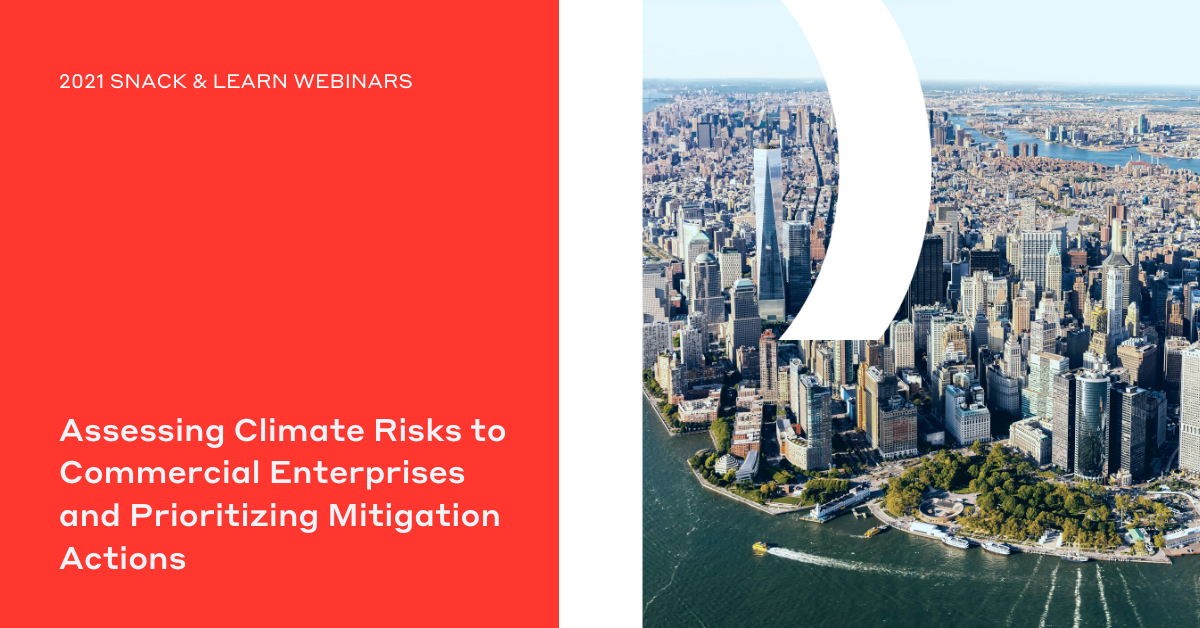 Many commercial enterprises have mature risk management practices. These risk management practices often will consider the impact of severe weather events on operations and their customer base. However, they typically use historical data for measuring these risks and rarely take into account forecast changes to the likelihood of these events due to climate change, often underestimating the risks of the extreme events, and mistakenly describing these as "Black Swans." Further, chronic stressors due to climate change such as changes to average temperature and diurnal temperature variation are often ignored, as are non-physical threats such as changes in legal liability, the regulatory environment and expectations of stakeholders and shifting markets.
Commercial enterprises often take solace in the use of insurance to shift risks to third parties, yet the current path of emissions and climate change suggest a future market with insufficient capital to insure for all likely risks. At the same time, we must recognize that the resources of individual companies are finite and choices on which risks to address, and in what manner must be made. A common error is to default to relatively expensive but tangible capital investments such as sea walls and similar barriers. However, very often process improvements, diversification/redundancy in the supply chain, and improved partnering with government authorities and local communities may instead be much more cost effective than capital spending. In this webinar, WSP will offer insights into assessing these options and improving the adaptive capacity of commercial enterprises at least cost.
Presenters:
Michael Mondshine - Vice President, Sustainability and Energy, WSP USA
Emily Wasley - Practice Leader, WSP USA
Sue Kemball-Cook - Senior Project Director - Sustainability, Energy & Climate, WSP USA

WSP
WSP
WSP is a global business providing management and consultancy services to the built and natural environments. The firm's expertise includes environmental remediation and urban planning, engineering of iconic buildings, design of sustainable transportation networks, development of the energy sources of the future, and implementation of new ways of extracting essential resources. It is one of the world's leading professional service firms, with 15,000 employees based in more than 300 offices in 35 countries. From offices across the USA, our environmental professionals are part of an international team of specialists that draws on best practices and brings solutions to our clients' most difficult business and technical challenges.
More from WSP