Published 07-13-21
Submitted by ISEAL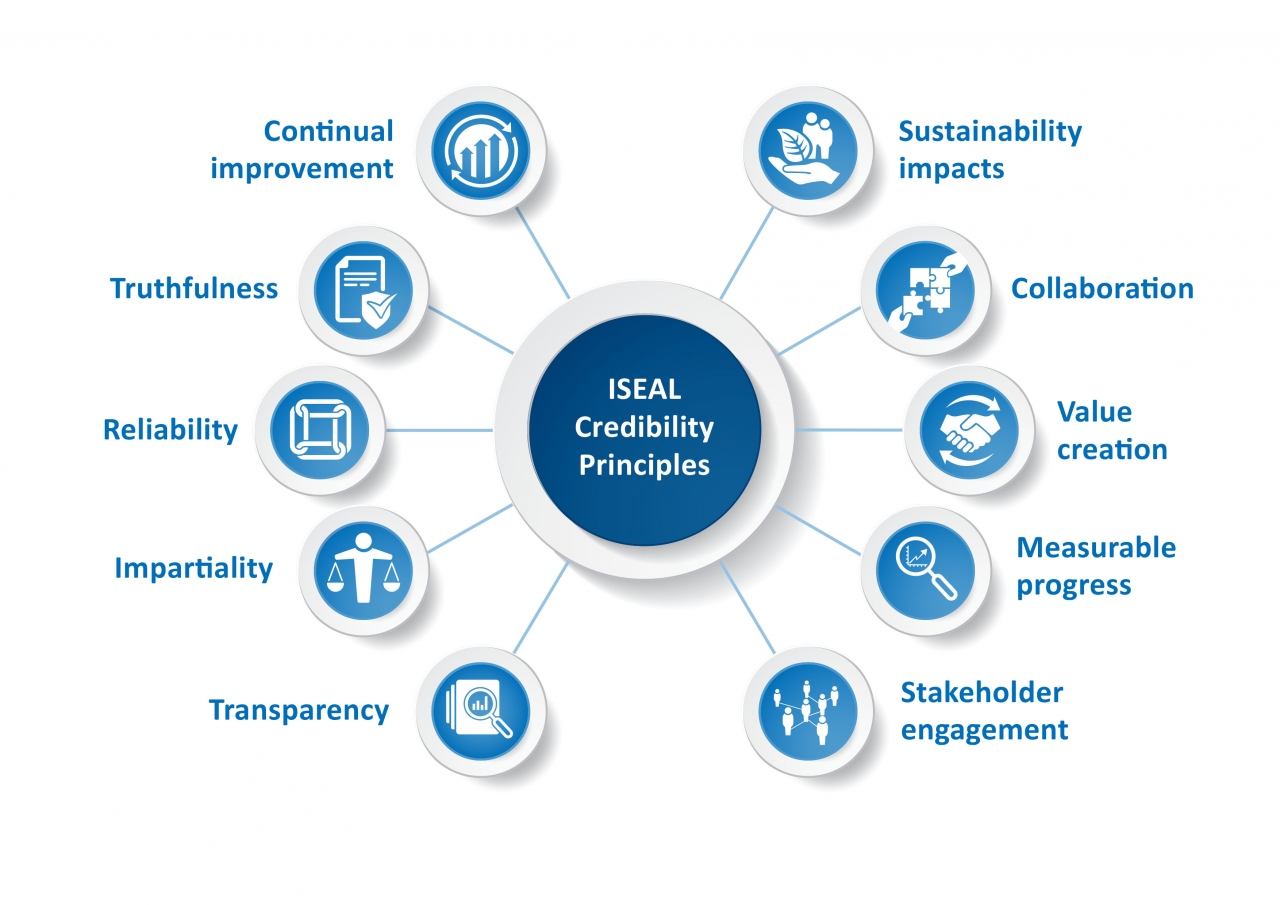 July 13, 2021 /CSRwire/ - With businesses under ever-increasing pressure to deliver on sustainability objectives, choosing the right tools, approaches and partners has never been more important. ISEAL has launched a new set of Credibility Principles that will help them do just that.
From mitigating and adapting to climate change, to addressing human rights' abuses in supply chains, to contributing to the UN Sustainable Development Goals, businesses are increasingly expected to play their part in tackling the big issues of our time. Getting serious about sustainability isn't just the right thing to do; it's also a business imperative as banks and shareholders demand disclosure on environmental, social and governance (ESG) risks, policymakers introduce new due diligence requirements and green public procurement policies and consumers seek out brands that share their values.
But meeting sustainability expectations is a big ask, which is why identifying effective partners is key. Sustainability systems – such as standards and certification schemes – can be invaluable partners in supporting businesses to achieve their sustainability goals. While the focus and scope of sustainability systems varies greatly, core characteristics include defining responsible practices, assessing how these are implemented, and measuring their impact over time.
Given the wide range of sustainability systems out there, how can businesses know which tools are best placed to help meet their objectives? Whether developing deforestation-free supply chains, ensuring workers' rights, supporting regenerative agriculture, or managing climate and water risks, businesses need to know: is the system trustworthy and transparent? Is it reliable enough to deliver? Does it add value and can it demonstrate the progress it is making on the issues that matter?
ISEAL's updated Credibility Principles address these questions by defining the foundations of good practice for sustainability systems. The ten principles explain the key attributes of a trustworthy system and outline why these attributes matter for improving sustainability performance and delivering impacts. The Credibility Principles address the core elements necessary to ensure that a system can actually deliver the intended results.
Businesses can use the Credibility Principles to benchmark different sustainability systems and select effective partners. By using the principles, they can identify sustainability systems and tools that will drive real and measurable impact.
ISEAL's Executive Director, Karin Kreider, commented: "The launch of the new ISEAL Credibility Principles provides an important update to how we define the core values of credible and effective sustainability systems. The updated principles are a valuable resource for businesses, governments and civil society looking to identify effective partners to deliver against shared sustainability goals."
Notes to editor:
ISEAL is the global membership organisation for ambitious, collaborative and transparent sustainability systems. We define credible practice for sustainability standards and similar systems through our Codes of Good Practice and guidance materials, which are available on our website: www.iseal.org.
The first version of the ISEAL Credibility Principles was published in 2013 after extensive global consultation. The principles quickly became an international reference for defining the foundations of credible practice for sustainability standards.
In 2020 the Credibility Principles were revised through a global consultation process. The updated principles apply to a broader range of market-based sustainability initiatives, reflecting trends and stakeholder expectations affecting sustainability standards and similar systems.
To find out more about the ISEAL Credibility Principles visit:
www.isealalliance.org/defining-credible-practice/iseal-credibility-principles
Download the attached file(s):
ISEAL_Credibility_Principles_V2_2021_-_English_FINAL.pdf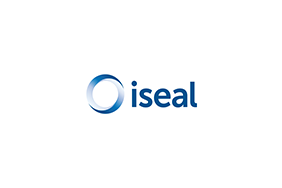 ISEAL
ISEAL
ISEAL supports ambitious sustainability systems and their partners to tackle the world's most pressing challenges. With our growing global network and our focus on credible practices, we drive impact and make markets a force for good. From the climate emergency and biopersity crisis to human rights and persistent poverty, the world needs scalable and effective solutions. Our convening power and thought leadership accelerate positive change on these critical challenges, so companies and governments can meet their sustainability commitments and the UN Sustainable Development Goals.
We work by:
defining credible practice for sustainability systems based on emerging global consensus
convening forums for collaboration, sharing of experience and collective action
delivering expertise, advice and training
facilitating and promoting innovation to strengthen sustainability systems.
Together, we can deliver real and lasting change for the benefit of people and planet. Get Involved
More from ISEAL