Published 07-09-21
Submitted by Georgia-Pacific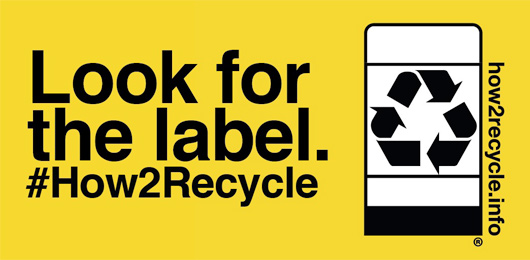 Recycling has come a long way. It was not long ago that you had to sort materials into separate bins yourself and then drive them across town to find a drop-off. Nowadays, single sort and curbside pick-up are more common and make recycling easier. As a result, the number of households that recycle continues to rise. Labels have also become easier to read as the industry transitions from numbers-based (e.g. 1, 2, 3) to easy-to-read labels from How2Recycle®.
Recycling is an important step you can take in your own life to reduce your environmental footprint. Every material and component is different in its recyclability:
Metal Cans (Aluminum & Steel): These are accepted by most recycling programs. Other types of metal, including iron, brass, stainless steel, are recyclable, but only through a scrap metal recycler.
Plastic: Since there are different types of plastic, recyclability varies based on material and other factors. Rigid plastics are generally accepted in your curbside bin, but check the How2Recycle label or your local recycler's list of what is accepted. Some grocery bags, films, and wraps are also recyclable, but only through Store Drop-Off; be sure to check the How2Recycle label to confirm.
Glass: This is accepted by most recycling programs. Bottles are best left intact rather than broken, as shards can be dangerous.
Paper/Cardboard: Paper is one of the most commonly recycled items, from cardboard boxes to magazines to newspaper to office paper.

Whatever material you're recycling, keep a few things in mind to make sure that your recyclables are prepared so that they don't contaminate the rest of the batch:
Empty the Contents: This includes brushing away the crumbs. Also be sure to remove any non-plastic materials, such as paper labels or materials.
Rinse & Dry: Rinse out containers with a little water to loosen any residue. However it doesn't need to be spotless.
Lids: How2Recycle encourages consumers to recycle their plastic bottles with caps screwed on. If a loose cap makes it to a recycling facility, they are often too small to be properly sorted and end up landfilled. By recycling a bottle with the cap on, you are providing the greatest opportunity for the cap to be recycled. Caps on bottles also give light water bottles the weight it needs to ensure that it'll be properly sorted with plastics rather than paper!
When in doubt, throw it out. Contaminated materials can cause a larger batch of recycling to be sent to the landfill.
There are also household items that should only be recycled through specialized channels:
Electronics
Batteries
Light Bulbs
Georgia-Pacific is a proud partner of How2Recycle and we join its efforts to make packaging labels more clear and consistent for consumers. For example, How2Recycle labels on our toilet paper and paper towel products indicate that the cardboard tubes are recyclable curbside, while our plastic wrap is recyclable through store drop-off.
"While more than 95 percent of the packaging from Georgia-Pacific's consumer products are recyclable today, we don't want to stop there," says Todd Wingfield, director of sustainability strategy for Georgia-Pacific's consumer products business. "We're working with our suppliers to increase the packaging recyclability across all our consumer products. This, paired with better consumer education through clearer labels, are just some of the ways we're committed to being sustainable throughout the lifecycle of our products."
Want to learn more about recycling certain materials or find a recycling location near you? Visit How2Recycle, Earth911 or Keep America Beautiful for more information.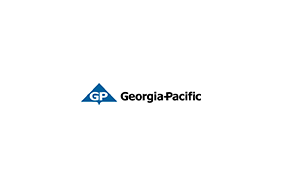 Georgia-Pacific
Georgia-Pacific
Based in Atlanta, Georgia-Pacific and its subsidiaries are among the world's leading manufacturers and marketers of bath tissue, paper towels and napkins, tableware, paper-based packaging, cellulose, specialty fibers, nonwoven fabrics, building products and related chemicals. Our familiar consumer brands include Quilted Northern®, Angel Soft®, Brawny®, Dixie®, enMotion®, Sparkle® and Vanity Fair®. Georgia-Pacific has long been a leading supplier of building products to lumber and building materials dealers and large do-it-yourself warehouse retailers. Its Georgia-Pacific Recycling subsidiary is among the world's largest traders of paper, metal and plastics. The company operates more than 150 facilities and employs more than 30,000 people directly and creates approximately 89,000 jobs indirectly. For more information, visit: gp.com/about-us . For news, visit: gp.com/news
More from Georgia-Pacific