Published 07-08-21
Submitted by Green Mountain Energy
BOSTON, July 8, 2021 /CSRwire/ - Zoo New England's Franklin Park Zoo is taking sustainability to the next level thanks to a $123,000 grant from Green Mountain Energy Sun Club. The project features two golf carts with active solar charging systems and two ground-mounted Smartflowers, which generate up to 40 percent more electricity, about 8,000+ kWh annually, compared to traditional solar panels.
With a sleek and artistic design, the Smartflower makes an impressive display with glass solar panels, self-cleaning capabilities, and state-of-the-art technology. Featuring dual-axis tracking technology, the Smartflower follows the sun from sunrise to sundown, and the solar panels are always pointed at the optimal 90-degree angle to the sun.
"The new Smartflowers are eye-catching, and have certainly piqued the curiosity of our guests," said John Linehan, president and chief executive officer for Zoo New England . "We are deeply committed to the conservation of wildlife and habitats, as well as to promoting sustainable practices. The Smartflowers align with our mission perfectly and presents us with the opportunity to talk about the importance of sustainability with our guests."
The energy generated by the Smartflowers is equivalent to powering the new golf carts and carousel. The golf carts feature a regenerative braking system that feeds energy back to the batteries when braking or coasting, eliminating the conventional charging method.
"While many nonprofit organizations are committed to clean energy, and solar is one way to meet those goals, they often lack the funding to install a solar panel system," said Mark Parsons, vice president and general manager for Green Mountain Energy. "We are honored to collaborate with Zoo New England to support these sustainable upgrades and use them to inspire visitors about switching to solar energy."
Green Mountain Energy, the nation's longest-serving renewable energy retailer, took an extra step to advance sustainability through Sun Club. The program supports nonprofit organizations seeking to enhance their sustainability goals while reinforcing Green Mountain's mission to use the power of consumer choice to change the way power is made.
About Zoo New England
Zoo New England manages Franklin Park Zoo in Boston and Stone Zoo in Stoneham.  Both are accredited by the Association of Zoos and Aquariums (AZA). Zoo New England's mission is to inspire people to protect and sustain the natural world for future generations by creating fun and engaging experiences that integrate wildlife and conservation programs, research, and education. "Like" us on Facebook (/franklinparkzoo) and follow us on Twitter (@zoonewengland) and Instagram (@zoonewengland).
About Green Mountain Energy Sun Club
Green Mountain Energy is changing the way power is made and advancing sustainable communities through the work of the Green Mountain Energy Sun Club. Since its founding in 2002, the Sun Club® had donated more than $10 million to more than 122 non-profit organizations across Texas and the Northeast. The Sun Club collaborates with non-profit organizations on projects that focus on renewable energy, energy efficiency, resource conservation and environmental stewardship. To learn more about (Green Mountain Energy and) the Sun Club or to apply for a Sun Club grant, visit gmesunclub.org.
Media Contacts:
Brooke Wardrop, bwardrop@zoonewengland.org, 617-989-2030
Diana Maddock, diana.maddock@greenmountain.com, 713-537-5025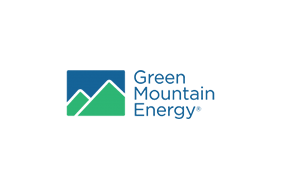 Green Mountain Energy
Green Mountain Energy
Green Mountain Energy Company was founded in 1997 with the mission to change the way power is made. Today, we remain 100% committed to this mission, which makes us the nation's longest serving renewable energy retailer and a clean energy pioneer. We provide customers with electricity products made from renewable resources like wind and solar and carbon offsets that help neutralize carbon emissions.
We live our commitment to sustainability inside and out: Every single product offered by our company has an environmental benefit, and our company operates with a zero-carbon footprint - distinctions that make us proud!
More from Green Mountain Energy