Published 07-06-21
Submitted by Stanley Black & Decker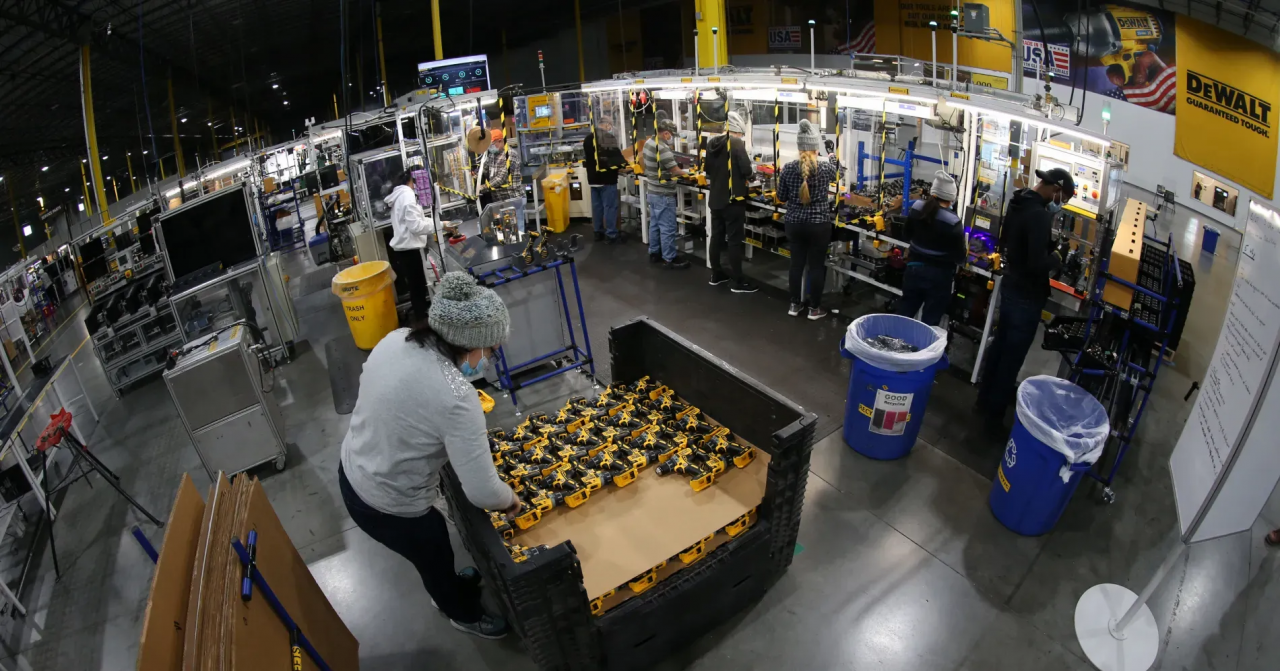 As featured in Stanley Black & Decker's 2020 ESG Report
We ensure improved sustainability within our product lifecycles by incorporating groundbreaking circular design and processes—everything from material selection to operation to end-of-life considerations.
More Sustainable Materials
The materials and components used to construct our products account for a large portion of the total emissions footprint associated with our business. Our strategy is to identify and incorporate better materials that deliver the functionality we're looking for with lower impact. We're starting with procuring higher levels of recycled content in the materials we already purchase but are also open to new material options.
Increasing Post-Consumer Recycled Content
Our Infrastructure group is using recycled tires for rubberized components of heavy-duty equipment attachments on our Harley-branded power rakes, skid steer and tractors. The recycled tires are actually aircraft radial tires which have much higher strength standards required by the FAA. To finalize the decision, we had the material tested by a third party to compare to the urethane we had been using. The results were excellent—actually improving our abrasion and tear resistance while reducing cost and supporting the environment.
Investing in Sustainable Materials via STANLEY Ventures
STANLEY Ventures has sought out and invested in companies focused on bringing various sustainable materials and processes to market.
Boxologic, a Massachusetts-based manufacturer of a robotic instant-size packaging production using cutting-edge technology for eCommerce fulfillment.
OCCO, a New York-based provider of organic spices and sustainable, aluminum food packaging.
Dynamic Green Products (DGP), a Texas-based provider of more sustainable lubricants, cleaners and absorbents, including our recently released hand sanitizer.
Prieto Battery, a Colorado-based manufacturer driving innovation in more sustainable 3D solid-state lithium-ion battery technology.
Energy Efficiency
As the effects of climate change become increasingly more obvious, energy efficiency has gone from being a smart business model to a societal imperative. We continue to do our part.
Electrification to Reduce Fossil Fuel Use in Outdoor Products
As a leader in innovation, sustainability and product excellence, Stanley Black & Decker is focused on developing lower emission solutions in outdoor power equipment that deliver leading performance, runtime and value. In addition, these products reduce noise pollution and are often demanded around schools, universities, hospitals and senior living facilities. Our 2020 sales of electric string trimmers, blowers, hedge trimmers, chainsaws and walk-behind mowers totaled $650 million, and if those products had been gas powered, it would have resulted in an additional 168,000 metric tons of CO2e over the lifetime of these products. This is equivalent to 417 million miles driven by a passenger vehicle. Our future plans include continuing to drive the expansion of electric platforms in high volume, low adoption products like walk-behind mowers and, through our collaborations with MTD, additionally invest in electrifying even larger outdoor equipment.
STANLEY Engineered Fastening: Solutions for EV and Hybrids
Our $800 million automotive focused fastening business is a critical supplier to the OEM producers and is intimately involved in the design and manufacturing of vehicles. We are working with our customers to enable the shift from internal combustion engines (ICE) to electric and hybrid by providing fastening solutions that enable lightweighting, electrical grounding and new applications for the battery system and more. This shift is not just an enabler for lower emissions, but also a growth catalyst for the company as the potential for fastener penetration per vehicle grows 3–6 times from the approximately $10/car in ICE vehicles today.
The Drive for Cordless on the Jobsite
Tapping further into cordless power helps maximize portability while creating a safer customer workplace with fewer electric cords and pneumatic hoses. Plus, we continue to improve energy efficiency and runtime. Our premium DEWALT brand continues its unrivalled leadership in high performance cordless tools to tackle demanding applications on the jobsite with an expansion of its FLEXVOLT battery-powered lineup.
Product Take-Back Through Battery Recycling with Call2Recycle
With an ever-expanding portfolio of cordless products across our brands, we continue our support for extensive, environmentally friendly battery recycling programs. Through our founding partnership with Call2Recycle, we provide consumers a straightforward way to participate in innovative, sustainable initiatives that avoid batteries being consigned to landfill. In 2020, Call2Recycle responsibly recycled 8.4 million pounds of batteries across the U.S., an 11% increase from 2019.
Packaging
At Stanley Black & Decker, we're combatting plastic pollution through innovative packaging and have pledged to make all our packaging reusable, recyclable or compostable by the year 2025.
We are also focusing innovation on the size of packaging, decreasing the amount of packaging material needed and increasing the number of products that fit on a pallet and in a shipping container—saving on both transportation costs and environmental impact.
Improvements
Our CRAFTSMAN hedge trimmers and string trimmers had their packaging reduced from 25% to 44%, with the greatest reductions in the heavier and higher power ranges. In a couple of cases, the number of products per pallet nearly doubled.
Our Promotional Packaging Team collaborated with our supplier, PCA, to develop a new display solution that allows for over twice the amount of merchandised product to ship in a single truckload. This innovative solution offers a 50% reduction in pallet usage, storage space and freight—which equates to a 50% reduction in carbon emissions.
At our Farmington, Connecticut and Mount Comfort, Indiana facilities in the U.S., where we assemble and finish glass doors and frames and the packaging burden is significant, we switched from polyfoam side cuffs to a cardboard substitute. This delivered both cost and sustainability benefits, and we are in the process of switching out polyfoam corners to a cardboard substitute. The sites also have completely eliminated the use of plastic stretch wrap on all of our door headers and reduced the thickness of the plastic stretch wrap from 90 gauge to 65 gauge, reducing our usage by 35%.
BASF Innovation Partnership on Packaging
We have a long-standing collaborative relationship with BASF. In 2019, we joined the chemical company's Circularity Challenge in partnership with Greentown Labs, a collaboration project with startups to find innovative solutions for a circular economy.
We also took part in BASF's Innovent 2020, an internal innovation event designed to evolve novel ideas and concrete solutions with external partners. The topic: making packaging more circular and ergo sustainable. When the COVID-19 pandemic struck, the event was reimagined using BASF's Virtual Customer Innovation platform, with video-enabled tools to conduct ideation and engagement events in a more scalable and effective way online.
Click here to read more in Stanley Black & Decker's 2020 ESG Report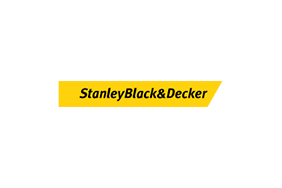 Stanley Black & Decker
Stanley Black & Decker
Stanley Black & Decker is a $14 billion revenue, purpose-driven industrial organization. Stanley Black & Decker has 61,000 employees in more than 60 countries and operates the world's largest tools and storage business, the world's second largest commercial electronic security company, a leading engineered fastening business as well as Oil & Gas and Infrastructure businesses. The company's iconic brands include Black & Decker, Bostitch, CRAFTSMAN, DEWALT, FACOM, Irwin, Lenox, Porter Cable and Stanley. Stanley Black & Decker is a company for the makers and innovators, the craftsmen and the caregivers, and those doing the hard work to make the world a better place.
More from Stanley Black & Decker