Published 07-01-21
Submitted by NortonLifeLock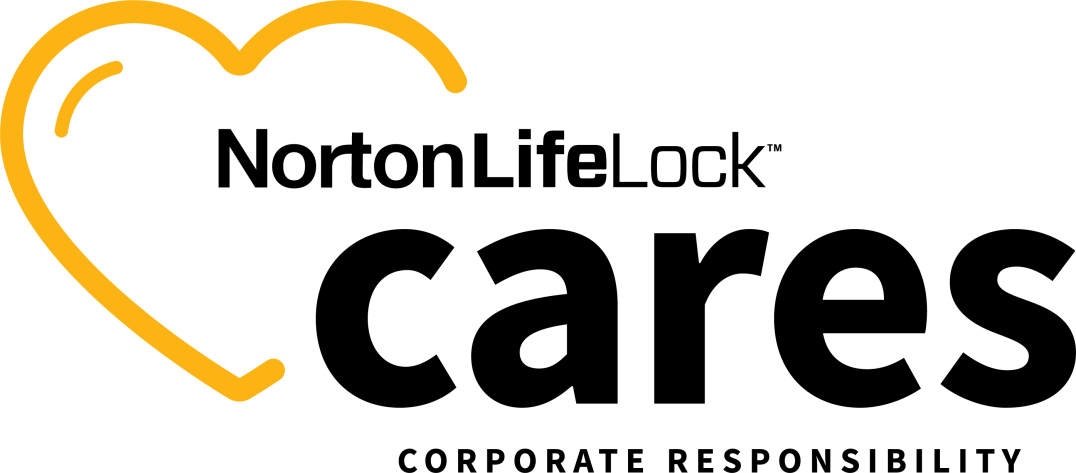 In 2020, NortonLifeLock hired Krista Todd as Chief Marketing Officer. In this newly created role, Krista manages corporate and employee communications, public relations, brand marketing, corporate marketing, corporate responsibility, and investor relations. I recently sat down with Krista to discuss the work we've done together over the last year and to look ahead at the vision for NortonLifeLock's corporate responsibility future.
KA: Before we dive into our Corporate Responsibility (CR) plans, tell me about what drew you to NortonLifeLock.
KT: One thing that drew me was the company vision – to protect and empower people to live their digital lives safely. The focus and dedication the company has to bring Cyber Safety to as many people as possible is incredibly inspiring. We are all socializing, working, shopping, learning, playing, streaming, and banking online today. We have a responsibility to help keep people's identity, personal info, and devices safer in the digital world.
I spent a big chunk of my first few months at the company listening and learning so that I could really understand NortonLifeLock at a granular level.
One thing I heard repeatedly through these listening tours was that a big part of our corporate identity is our culture of responsibility. Millions of people are trusting us with their most valuable asset – their personal information – and being a leader in ethics, social impact, and environmental stewardship is a part of our DNA. There are so many opportunities tied to being a leader in the corporate responsibly space – making deeper connections with our customers is a big one.
KA: What's one thing you're proud of accomplishing at NortonLifeLock so far?
KT: Helping people understand the importance of Cyber Safety is a critical piece of fulfilling our company vision. Digital life is just life. And, the digital world can come with trade-offs. Whether it is providing our personal information or connecting to public Wi-Fi – we make seemingly innocent choices that can put our personal information at risk. In fact, two-thirds of adults admit to accepting risks to their online privacy for convenience[1]. With Norton™ 360 with LifeLock™, we don't need to make any more trade-offs. We recently launched a new campaign that uses a bit of humor to hold up a mirror to this cultural truth and get people to recognize we are all constantly on the edge of "unsafe." Our new Opt-in to Cyber Safety campaign is more relatable, inviting everyone to opt-in to Cyber Safety so we can be empowered to live our digital lives more safely.
KA: That's similar to the work we've been doing with our corporate responsibility program – helping employees, consumers, investors, and other stakeholders understand the importance of corporate responsibility and what actions we are taking. A big focus of our work this past year has been not only redefining our corporate responsibility strategy for the new NortonLifeLock, but also communicating this out effectively, which you've been helping us with.
KT: Yes! I'm really proud of how we built NortonLifeLock Cares. Kim, you were the one behind the creation and strategy for NortonLifeLock Cares so I'm turning this question back to you. How did this work begin?
KA: That culture of responsibility you mentioned is the place we started from in 2020, when we began to reimagine our Corporate Responsibility program. We knew we needed to realign our program to better fit our new, more focused business priorities. We also looked inside our company–at the unique impact we can make on the world as we protect consumers' digital lives, at the social and environmental impacts we can manage, at the issues our stakeholders care most about–and outside our company at the opportunities to help the world address growing risks.
KT: I know firsthand how rigorous this was – what was the first step in this process?
KA: The first step was to conduct a formal materiality assessment to identify critical environmental, social, and governance (ESG) priorities, opportunities, and risks. That process included a quantitative assessment of ESG topics and their importance to our business, as well as interviews with key stakeholders to assess the relative importance of these topics. Through that assessment, we identified five priority ESG topics for NortonLifeLock:
Data Privacy and Protection
Cyber Safety Education and Training
Diversity, Equity, and Inclusion
Employee Volunteering and Giving
Climate and Energy
The next step was to set corporate responsibility objectives for these priority issues.
KT: I'm personally excited that we're now moving forward with doing the work to achieve those objectives. I know we'll be releasing the full list of objectives in our 2021 Corporate Responsibility report (due out in September of this year), but why don't we give people a bit more detail today. Can you describe the objectives and related work we're doing in one or two of our priority areas?
KA: I'd love to!
Our objective for Cyber Safety Education and Training is to leverage our leading expertise and technology to help protect communities. A great example of this is our work with domestic violence victims and survivors. Many malicious phone and computer applications, known as stalkerware, are used to stalk, harass, control, and harm people. As part of our Corporate Responsibility program, we offer grants to nonprofits working in the space, including National Network to End Domestic Violence, donate our products, including Norton™ 360 software, to survivors to help them keep their data protected, and we conduct Cyber Safety training with victims and survivors to help empower them to reduce their vulnerability and stay safe.
Our Diversity, Equity, and Inclusion (DEI) objective is to invest in high-impact nonprofits to bring more women and under-represented groups into cybersecurity and tech careers. One of our DEI key initiatives is participating in the Reboot Representation tech coalition, which is committed to doubling the number of Black, Latina, and Native American women graduating with computing degrees by 2025. We made a three-year commitment, contributing $200,000 each year to this critical work.
Of course, there is more that we're excited to focus on in the coming year and beyond. Thanks for joining me today, Krista. It's certainly an exciting time to work at a company that cares.
KT: Thanks, Kim! We are truly just getting started and can't wait to continue our commitment to being a company that cares about corporate responsibility through our actions.
For more examples of NortonLifeLock's Corporate Responsibility strategy in action, read through more blog posts, and look for our 2021 Report in September.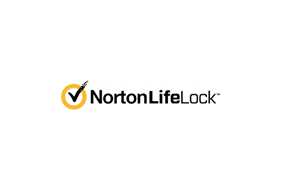 NortonLifeLock
NortonLifeLock
NortonLifeLock Inc. (NASDAQ: NLOK) is a global leader in consumer Cyber Safety. We are dedicated to helping secure the devices, identities, online privacy, and home and family needs of nearly 50 million consumers, providing them with a trusted ally in a complex digital world.
More from NortonLifeLock