Published 06-30-21
Submitted by Enbridge Inc.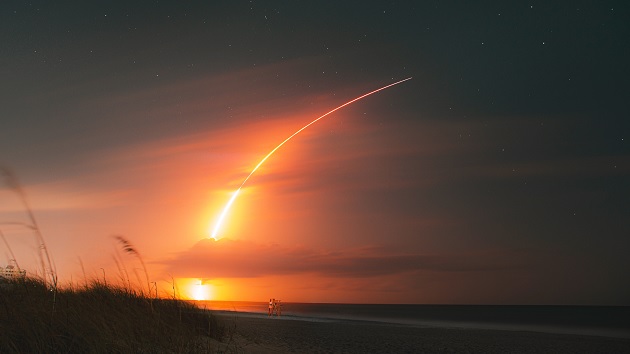 Originally published by Enbridge
A powerful new piece of pipeline safety technology is ready for launch.
Back in November, Orbital Sidekick—the first commercial company to deploy hyperspectral sensors in space—was selected by pipeline industry consortium iPIPE to have its monitoring technology tested in real-world conditions.
Now, the company's most powerful hyperspectral imaging satellite, Aurora, will be aboard the SpaceX Transporter-2 craft scheduled to leave the launching pad today at Florida's Cape Canaveral Air Force Base.
Enbridge has been a member of iPIPE (the Intelligent Pipeline Integrity Program) since April 2019. iPIPE, a group of safety-minded industry leaders, is focused on advancing emerging technologies to prevent and detect pipeline leaks by putting a series of promising near-commercial technologies through their paces out in the field.
"At Enbridge, we are harnessing the power of data, technology and innovation to further advance pipeline safety. With the iPIPE consortium, we are committed to solving real-world problems, and engaging in information sharing and collaboration that help our industry," says Bhushan Ivaturi, Enbridge's Senior Vice President and Chief Information Officer who leads Technology, Information Services and Digital at Enbridge.
"We're excited to see the launch of this hyperspectral imaging satellite, which we believe will ultimately benefit the pipeline industry in its quest for 100% safety."
Orbital Sidekick's Aurora satellite will be placed into commercial service for clients in the energy, mining and defense sectors, with duties that include oil and gas pipeline monitoring and methane mapping.
"The technology aboard the satellite provides high-resolution imagery not previously available to our industry, and we look forward to learning how to apply this new capability through our iPIPE partnership work," says Darren Schmidt, iPIPE's Program Co-Manager and the Assistant Director for Energy, Oil and Gas at the North Dakota-based Energy & Environmental Research Center.
As part of its iPIPE commitment, Orbital Sidekick is already carrying out both satellite and aerial operations over the Bakken and Permian basis in North Dakota. The work is intended to further develop Orbital Sidekick's satellite-based hyperspectral pipeline monitoring capabilities.
"The pipeline industry is continually seeking opportunities to improve pipeline safety. This project brings together our cutting-edge application of remote sensing technology with the very practical needs of oil and gas operators to perform well beyond minimal compliance requirements," said Orbital Sidekick's vice president of business development Peter Weaver at the time of the iPIPE announcement.
The 66-pound (30-kilogram) Aurora satellite will be one of 36 payloads entering orbit today as part of SpaceX Transporter-2's rideshare mission.
After a pair of delays, liftoff is now scheduled for today, Wednesday, June 30, at 2:56 p.m. ET. Click here to watch the liftoff live.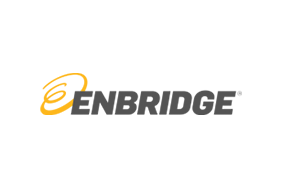 Enbridge Inc.
Enbridge Inc.
About Enbridge
At Enbridge, our name spells out our mission: a bridge to a sustainable energy future. That bridge safely connects millions of people around the world to the energy they rely on every day, fueling quality of life. Whether it's natural gas, oil or renewable power, the energy we deliver through networks spanning North America and our growing European offshore wind portfolio helps to heat homes, feed families, fuel vehicles and power industry. We're investing in modern energy infrastructure to sustain access to secure, affordable energy. We're also building on two decades of experience in renewable energy to advance new low-carbon energy technologies including hydrogen, renewable natural gas and carbon capture and storage. We're committed to reducing the carbon footprint of the energy we deliver, and to achieving net zero greenhouse gas emissions by 2050.
Headquartered in Calgary, Alberta, Enbridge's common shares trade under the symbol ENB on the Toronto (TSX) and New York (NYSE) stock exchanges. To learn more, visit us at Enbridge.com
More from Enbridge Inc.