Published 06-30-21
Submitted by Clarivate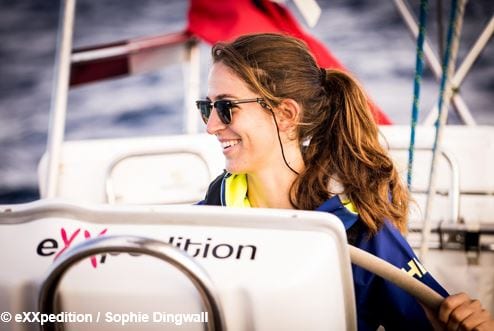 At Clarivate, we are committed to taking care of our planet and natural resources to build a better, sustainable world. We do this through activities that prioritize our operational eco-efficiency, carbon neutrality, an ethical supply chain code of conduct and making a difference to climate change.
We work closely with our customers, too, contributing our time, knowledge, and resources to help them apply innovation to their environmental initiatives and create products and services aligned with sustainability.
This is the backdrop to a new colleague initiative we're proud to champion among our colleagues and our customers that we announced on Earth Day (April 22, 2021) to demonstrate support for environmental protection.
The initiative is Element, a resource group for colleagues that's focused on the environment and climate change and raising public awareness of the environment and our impact on it.
Scaling individual efforts
Instrumental in the creation of Element is Jamie Francis, co-lead of environmental initiatives at Clarivate and a key driver of the Make a Difference to Climate Change initiative we announced in 2020.
Co-leading the Element push with Jamie is Sofía Nogués, Senior External Communications Manager at Clarivate based in Barcelona. She is also the lead at Clarivate on external sustainability communications.
Sofía brings significant experience in environmentalism and unbridled passion for the environment to her role, and what she hopes to achieve with Element in collaboration with colleagues.
In 2019 Sofía completed a 10-day voyage from Aruba to Panama as part of eXXpedition Round the World – an all-women voyage with a mission to explore the causes of and solutions to the ocean pollution crisis and encourage sustainability. She recounted her experiences, noting the environmental devastation caused by plastics and microplastics waste. Subsequently, she wrote a review of new research from Clarivate on the bioplastics innovation landscape.
"Element will enable us to provide opportunities for colleagues and for customers to promote activities and behaviours to support our environmental impact around the world. Proactive individual efforts can influence a company's initiatives and become part of sustainability drives within a company that can make a difference at scale."

Sofía Nogués, Senior External Communications Manager at Clarivate
Making a real impact
As Clarivate is an acknowledged leader in the science and intellectual property spaces, we want to make a sustainable impact on the environment at scale through supporting innovation by our customers.
This principle is a key driver behind our commitment to environmentalism as practiced in our initiatives on sustainability.
The world is changing, and we have a responsibility to contribute to this change in a positive way by improving how we interact with our environment – both as an organization and as individuals – and supporting our customers to innovate for a healthier, more sustainable, future.
In our Make a Difference to Climate Change initiative, we highlighted that responsibility to act now. Our goal is to be a positive force to impact climate change – one of the defining issues of our time – and be carbon neutral by 2024.
We aim to be one of the most environmentally friendly organizations in the world, and an indispensable partner to our customers, delivering critical data and information to support their innovation for a greener future.
"This is where an initiative like Element can play a huge role," says Sofía. "If we can encourage and support our colleagues and our customers in a collaborative approach to prioritize caring for the environment, then we can all make an impact through our joint actions. We can make a genuine difference."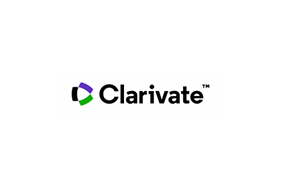 Clarivate
Clarivate
Clarivate™ is a global leader in providing solutions to accelerate the lifecycle of innovation. Our bold mission is to help customers solve some of the world's most complex problems by providing actionable information and insights that reduce the time from new ideas to life-changing inventions in the areas of science and intellectual property. We help customers discover, protect and commercialize their inventions using our trusted subscription and technology-based solutions coupled with deep domain expertise. For more information, please visit clarivate.com.
More from Clarivate